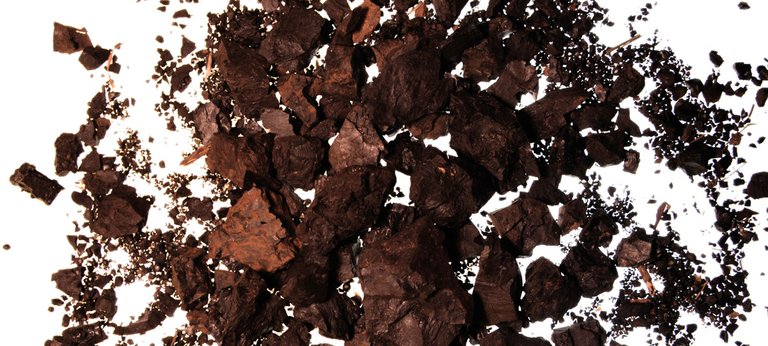 Columbia Riverkeeper and several other conservation groups have issued an ultimatum to Burlington Northern Santa Fe Railroad: Clean up coal debris along the tracks or face a lawsuit.
Brett VandenHeuvel, director of Columbia Riverkeeper, based in Hood River, said the railroad company that runs trains on the Washington side of the Gorge is violating Clean Water Act regulations. He said a court suit will be initiated if BNSF and top coal producers named in the notice issued April 1 don't take remedial action by June 1.
"The number of coal trains has been increasing in the last couple of years to the point that dust is almost causing accidents and pieces of coal are being found in the river," said VandenHeuvel.
Pictures attached to the suit notice show coal chunks and layers of "toxic and dirty" dust in the river near Horsethief Lake, under a railroad bridge just south of the Highway 432 bridge and in the Rock Creek Delta near Stevenson.
Riverkeeper is joined by the Sierra Club Inc., Puget Soundkeeper Alliance, Friends of the Columbia Gorge and RE Sources for Sustainable Communities in filing the suit.
Burlington Northern officials contend the notice is "nothing more than the threat of a nuisance lawsuit without merit." They contend the suit is part of an ongoing campaign designed to create headlines that will influence the review process for proposed export terminals.
Riverkeeper and other conservation groups are leading an opposition movement to stop coal from being exported from the Northwest to Asia if three new shipping terminals are constructed.
They are also protesting a plan to have coal brought from the Powder Basin mines in Montana and Wyoming by open rail car to the Port of Morrow. The coal would then be offloaded in an enclosed facility and placed in covered barges for transport to St. Helens, the site of one of the proposed terminals.
The conservation groups have signed onto the mission of the Sierra Club to shut down coal production and use in the United States and beyond as a way to reduce carbon emissions and fight global warming.
Courtney Wallace, regional director of public affairs for Burlington Northern, said the railroad has not been contacted about the samples listed in the notice to sue. Nor have company officials been made aware of any third-party tests to confirm the substances submitted as evidence are indeed coal.
"Millions of tons of coal have been transported through Washington state for more than a century by barge, ship and rail as it has been a major source of fuel, beginning with the steam age," she said. "There is no indication how long these few samples have been there."
She said Burlington Northern has safely hauled coal in Washington for decades and has not been aware of a single coal dust complaint lodged with a state agency in the Northwest, or with the railroad, until the recent interest began in coal export terminals.
About 35 trains per day go through the Gorge, including passenger trains, and some of them are the same coal trains that have been moving along the tracks for decades from Powder Basin to Canada.
Wallace said Burlington Northern doesn't break out train traffic by commodities but volume is down 26 percent from a peak period in 2006.
"Even if coal dust had been a concern in the past, BNSF's new coal loading rules eliminate any concern for the future," stated Wallace in an April 25 written statement. "BNSF has recently established coal loading rules that require shippers to take measures to address coal dust when they load the coal cars, including the application of topper agents to the loaded coal."
She said loading rules for trains require coal to be mounded into a bread loaf shape in each car and covered with one of five acceptable topper agents. These surfactants are similar to hair spray and are intended to form a thin crust over the coal to stabilize the load. Shippers can also choose to use covered cars or an alternative method of preventing coal dust from escaping if they can prove it will be effective.
VandenHeuvel said the problem with coal polluting waterways has been going on for years and the proposals for coal exports have simply raised public awareness about the issue.
"If we are going to see more coal trains on the tracks and a drastic expansion of coal exports, we need to understand the impacts," he said.
The suit notice drawn up for Riverkeeper and other groups by the law office of Charles M. Tebbutt P.C. in Eugene cites railroad testimony given to the Surface Transportation Board as proof of pollution:
"…each rail car loses between 250-700 pounds of coal and coal dust on each trip for an average loss of 500 pounds of coal lost from each car per trip," stated the document.
"For trains with 120 cars — the typical length of a coal train — over 30 tons of coal is lost each trip. In other studies, again according to BNSF, as much as three percent of the coal in each car (around 3,600 pounds per car) can be lost in the form of dust."
The brief states that BNSF officials testified in 2008 that a limited "cleanup" was attempted near certain streams and waterways and more than 300 rail cars of coal deposits were removed.
"Evidence indicates that the coal obtained from the Powder River Basin is generally sub-bituminous coal and can produce a finer dust than other sources of U.S. coal; thus the behavior of the Powder River Basin coal may exceed the average coal dust loss per transport," states the document.
Wallace said the figures referred to by conservationists were from the point of origin at the Powder Basin mine during a time when the railroad had initiated a study to address the problem. She said Burlington Northern began taking steps in 2005 to reduce dust that created track instability and ended up adopting new loading rules in 2011 to reduce dust losses at the mine by 85 percent.
"It's really an issue at the mine; it's not an issue the further you get away from the mine," she said. "Claims about coal dust escaping from rail cars are simply not supported by any data in the research that has been done."
Columbia Riverkeeper, the Sierra Club Inc., Puget Soundkeeper Alliance, Friends of the Columbia Gorge and RE Sources for Sustainable Communities all disagree.