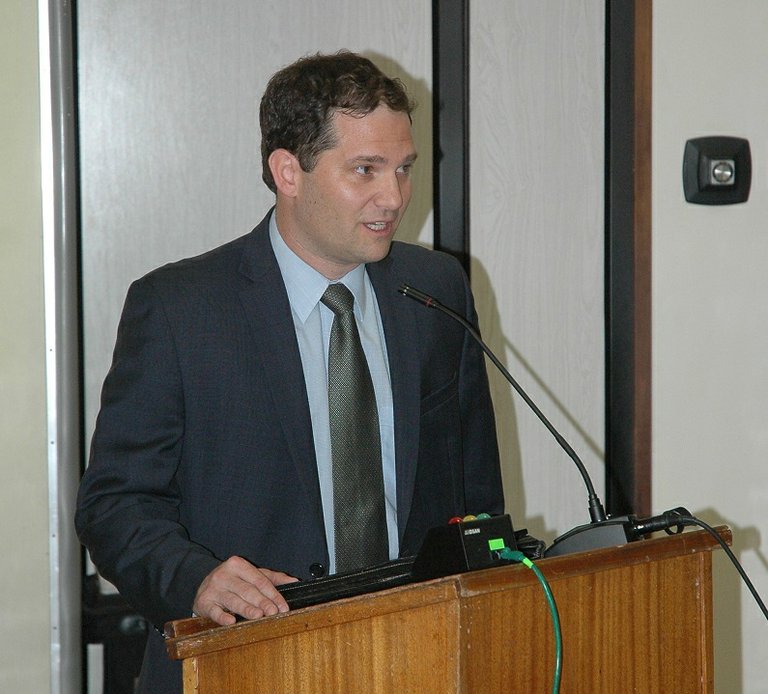 Joyful sounds of fifth graders playing ukeleles gave way to somber tones of serious budget cut news at Wednesday's meeting of the Hood River County School Board.
Future superintendent Dan Goldman heard music education in action during the session at May Street School, as teacher Larry Wyatt's "ukestra" performed three songs.
Goldman told the board and public, "I want to applaud the staff for continuing the focus on student achievement during a really difficult time and delivering an excellent and diverse program with awesome outcomes for kids." Goldman will join HRVSD after leaving his post as director of curriculum for the Tigard-Tualatin School District.
Superintendent Charlie Beck announced preliminary measures the district could take to cut $1.4 million from next year's budget – including a total of 14 staff positions: 7.25 licensed (a $580,000 reduction) and 6.9 classified ($279,000 reduction.) The staffing cuts would include some Special Education program expenses.
School Board decisions on boundaries
In its meeting Monday, the school board made these decisions on boundary policy:
Changed the boundary between Westside Elementary School and May Street Elementary School, which expands the current boundary to include homes between Sherman Street and May Street, west of Rand Road, in the Westside school area;
Continued the district practice of grandfathering current students and younger siblings;
Approved moving the sixth grade from Cascade Locks School to Hood River Middle School in 2013-14;
Allowed new transfers at Hood River Middle School, Westside Elementary School, and Mid Valley Elementary School;
Allowed open transfers to Cascade Locks School, Parkdale Elementary School, and Wy'east Middle School.
(Moved by Director Bob Danko and seconded by Director James Sims to approve the changes effective in the 2013-14 school year.)
To make up the $1.4 million, the district could also take $250,000 from contingency, reduce one district office position and make other staff cuts or reconfigurations at the district office and in maintenance supervision.
In other action, the board deliberated for over an hour on proposed changes in the boundary policy, changes that mainly would affect the two middle schools and May Street and Westside elementary schools — see sidebar for details, below.
The board decided to make no changes to the middle school boundaries, after several citizens spoke against it. None of the board members were in favor of the idea. The elementary changes were approved.
"I'm struggling with it," board member Jeff Kopecky said of the boundaries proposals. "I think there's a lot of creases to be ironed out of this sheet."
"The cuts are necessary because the legislature is not allocating enough dollars to cover our roll-up costs," Beck said, referring to increases in collective bargaining agreements, energy and transportation costs. and Public Employee Retirement System payments.
Under currently proposed state legislation, HRCSD would see a $750,000 increase in PERS expenditures next year.
(The cuts are unconnected to the 2012-13 budget shortfall, which the district is covering with reserve funds.)
Beck's 2013-14 budget cutting proposals also include eliminating the $80,000 in general fund money that goes to Community Education, and using $170,000 in construction excise taxes (generated by systems development charges paid by developers when new construction takes place.)
Beck and finance director Nick Hogan assured the board that the excise tax funds would be dedicated to facilities maintenance needs, in accordance with state law.
Monday's meeting was the first time Beck's proposals had been seen by the board.
"This is the basis of what we'll be printing up this week for the proposed budget," said Beck, who steps down in July and is meeting regularly with Goldman for the leadership transition.
"We have to present a balanced budget, under state law," Beck said. "This is what we're doing to balance the budget."
Teacher Pam Starling told the board, "I just want to encourage you to continue to support the teachers in this district."
Hogan said the budget is based on the state's projected $5.5 billion K-12 education budget. Oregon School Boards Association and other advocacy groups are urging the Legislature to increase the budget to $5.7 billion. That possible upswing, along with the unknown impact of PERS payments, add uncertainty to the Hood River Schools' budget, Hogan and Beck noted.
"This will likely change," Hogan said. "We are required to put together a proposal now and there will be tweaking of it between now and June."
The board is scheduled to adopt a 2013-14 budget on June 26. Between now and then a number of public and school-level meetings are planned, including a May 1 briefing with Hood River Education Association (the teachers' union) on May 1.
On May 3, the district will publish the proposed budget, and in its May 8 meeting the School Board will take its first formal look at the budget and proposed cuts,
The first budget committee meeting will be May 13.
Any notifications of job cuts would be made on June 6.
n
The board received more than 50 letters about the boundary change proposal, and from those questions staff developed a lengthy question-answer session for the board on Wednesday.
The board unanimously approved a motion by board member Bob Danko (see sidebar, page A1) after giving a mixed response to the idea of shifting the May Street and Westside boundaries. There was no support of the middle school boundary change, which would have affected just 10-12 students in 2013-14 and a total of about 70 students over the next five years.
Board members agreed that any middle school changes needed more detail before they could be considered. Another factor is the potential development of a technology magnet school program for students in grades K-12, linking Wy'east Middle School and Hood River Valley High School. The plan is far from official, in part because of budget uncertainties: any magnet school arrangement would require grant funding, according to Wy'east Principal Catherine Dalbey.
She and her HRMS counterpart, Brent Emmons, advocated for parity in both enrollment size, and program and curricula for both middle schools.
Another key reason the board opted not to make any changes next year to the middle school boundaries was that they wanted the district counseling staff to be more involved in the decision process.
Kopecky said, "every year parents will say, 'there's too many kids,' in some classes, and fairness is always our goal.
"We have some buildings over capacity and some under capacity, and some really smart folks looking at all of this. And every year we have our really dedicated staff saying, 'yeah, we can squeeze a few more in.' These folks will do whatever is asked of them.
"We need to change the paradigm, but I'm not sure we have the right paradigm identified yet."