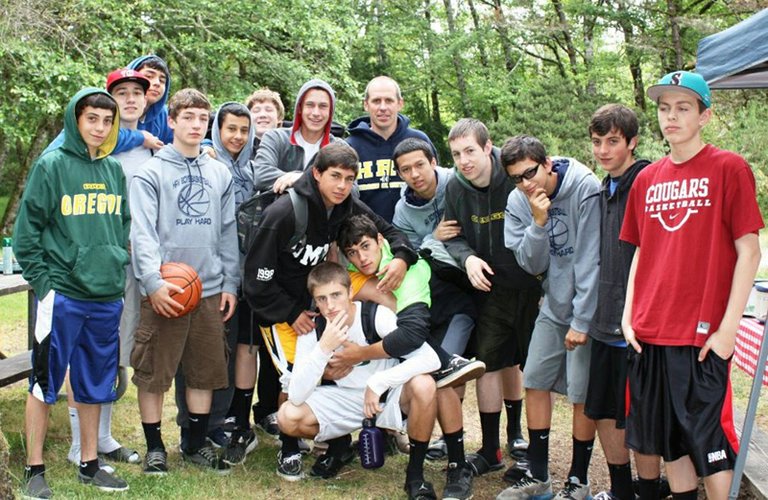 Hood River Valley High School's boys basketball team finished its summer season last month with an overall record of 7-7. The team of mostly incoming sophomores and juniors got valuable off-season playing time and were exposed to some of the changes head coach Steve Noteboom has in store for the varsity team in the upcoming 2013-14 season.
"For the past two years we have not had the personnel to play full-court pressure defense and have had to rely on half-court sets and half-court defense," Noteboom explained. "Next year I plan on having 8-10 varsity players who will apply pressure full-court and try and push the ball to get more scoring opportunities. We will also be running a new offensive scheme which relies on more ball screens and basket cuts. The players who participated this summer have really bought into these new changes and have worked hard to improve their game."
The team will pick back up for the winter season in early November after the conclusion of fall sports.