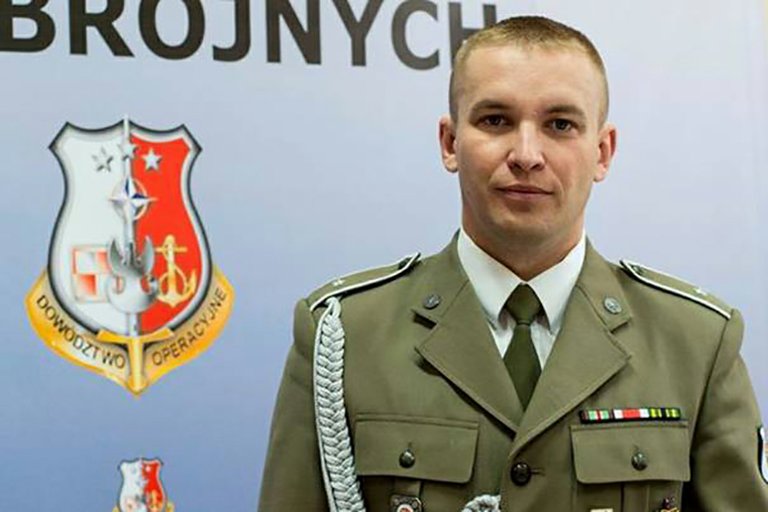 An air and ground search resumed Tuesday morning for a Polish man, Sebastian Kinasiewicz, in the Tilly Jane area on the north side of Mount Hood, and an Oregon Army Blackhawk helicopter crew spotted Kinasiewica's body at 10:30 a.m. Tuesday.
He apparently fell aabout 2,000 feet, to the 9,100 feet level on the north face of the mountain, in a place known as Climber's Left Chute, according to Sgt. Petet Hughes of the Hood River County Sheriff's Department.
Because of where he fell, it will be difficult, if not impossible to retrieve Kinaisewicz's body, according to Hughes. He said it is impossible to do an airdrop to pull the body out, and it may not be possible to reach Kinaisewicz by foot.
Rescuers were scheduled Tuesday afternoon to meet and discuss their next steps.
.According to Hood River County Sheriff's Office, the search had started at about 7:30 a.m. Monday when the office was notified that Kinasiewicz, a member of the Polish Military, was missing after having gone for a solo climb of Mount Hood on Sunday.
Kinasiewicz is in the state attending training conducted by Insitu. His roommate told the sheriff's office that Kinasiewicz left about 8 a.m. Sunday, intending to summit Mount Hood, and had not returned. His route was not known, according to Det. Pete Hughes. Kinasiewicz was carrying a cellphone but officials have not been able to reach him.
Kinasiewicz is reported to have been dressed with a black jacket and blue pack containing warm clothing and water. It was reported that he had an ice axe and crampons but no other survival gear for his trip. Kinasiewicz has been described as having novice climbing experience. He carried no tacking unit, according to Hughes.
The sheriff's office located Kinasiewicz's vehicle parked at the Tilly Jane Trailhead in Hood River County.
Search and rescue teams from the Hood River Crag Rats searched two common routes on Mount Hood that begin at that point, with no success.
"Our best guess is the Cooper Spur route, based on where he started," Hughes said.
Fixed-wing aircraft were used throughout the day in the search efforts but were unable to locate Kinasiewicz. Search efforts on Monday were suspended due to darkness.
An operational search plan has been formulated for Tuesday. Teams will again search routes on the north side of Mount Hood, as well as the south side in Clackamas County. Hughes said conditions are ideal for the air search but not for those on the mountain: Ground search efforts must be limited to the early hours of the day because of concern for the safety of the searchers as the glacier ice warms up.
"They can only go up so high," Hughes said. "Once they go up high enough they put themselves in danger."
Helicopter assistance will be provided by the Oregon Army National Guard 1042nd Medical Company based in Salem. Crews from Portland Mountain Rescue and the Hood River Crag Rats will conduct ground searches. Communications support will be conducted by Mountain Wave Communications.

Incident command for search operations is located at the Cloud Cap Inn, which is currently closed to the public.
This is the third search in three weeks on Mount Hood. On Aug. 10, Hood River County and local searchers were involved in three searches at once, including a 14-year-old who got separated from his father while hiking the Eagle Creek Trail. The boy was found uninjured.
"It turned out to be the most labor-intensive, because it took a lot of searchers as there was a sense of urgency since we were looking for a youth," Hughes said.