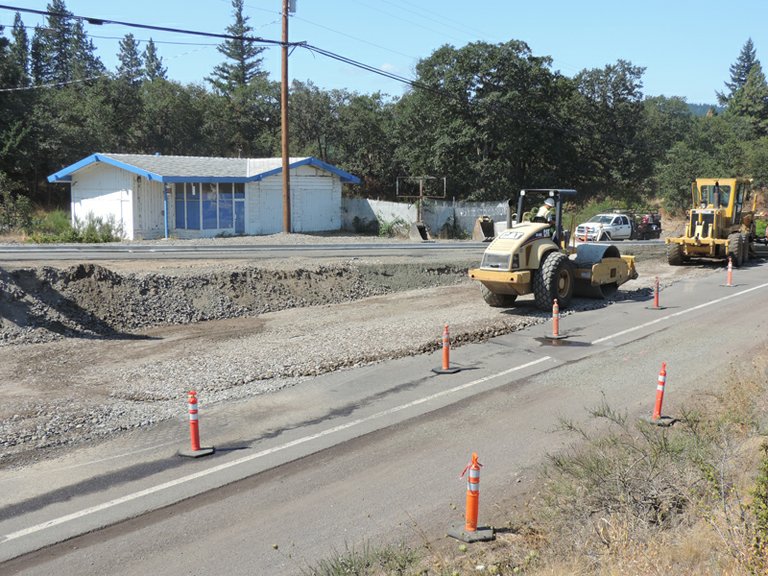 Wednesday, August 14, 2013
Wine Country Avenue, Hood River's newest road, opens Wednesday, according to City Engineer Gary Lindemyer.
Anyone traveling from Cascade Avenue to Country Club Road must now take Wine Country, which intersects on Cascade next to Mid-Columbia Marine. (Temporarily, residents of Timbercrest condominiums may take a left at the old intersection.) The Cascade/Country Club crossing next to exit 62 will be physically blocked for westbound traffic as of Monday. As part of the realignment, vehicles will be routed from Country Club north onto the freeway and to Westcliff Drive, but all east-bound traffic must take Wine Country.