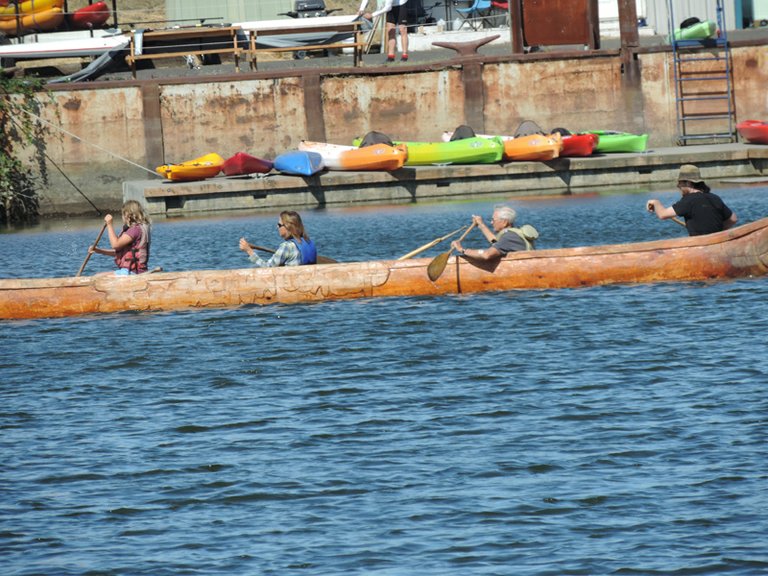 Saturday, August 17, 2013
Young artists will showcase artwork inspired by traditions of the Columbia River in the "Gifts from Our Ancestors" traveling exhibit at The History Museum of Hood River County.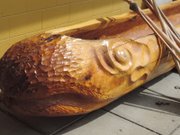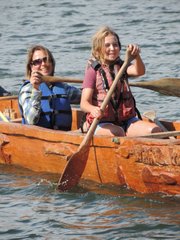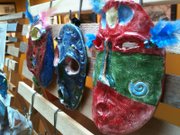 While the museum is currently closed, as explained on page A1, the exhibit will be in place through August and includes two canoes that are part of the Voyages of Rediscovery journey from the mouth of the Columbia to its headwaters.
The canoes stopped for two days in Hood River last weekend, and about 75 community members got to paddle the dugouts around the boat basin.
Two canoes will be on view at the museum, along with the "Gifts," exhibit, which is in association with the Confederated Tribes of Warm Springs. It is part of The Confluence Project, an ongoing cultural educational project that employs place-based art as the lens through which to explore confluences of culture, environment, and regional heritage of the Columbia River and its tributaries.
On view at the museum are select examples of student art including digital storytelling, ceramic masks, documentary films, books of poetry, multimedia journals, tile mosaics, film costumes and props, watercolor paintings, clay sculptures, collaged story circles, painted wood salmon, and tule weavings, all by students in schools in Hood River and Wasco counties.
Gifts from Our Ancestors is a place-based, K-12, arts-education program that features multiple forms of artistic and oral expression practiced by Native Americans along the Columbia River.
The History Museum is expected to reopen within a week; summer hours are 10 a.m. to 5 p.m. Monday through Saturday and 1-5 p.m. on Sunday.