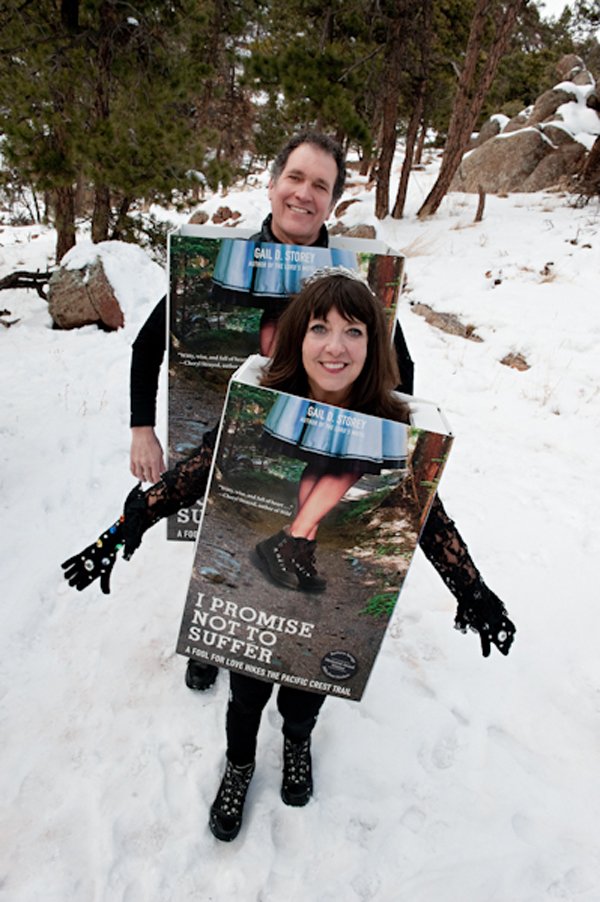 Wednesday, August 21, 2013
Hood River Library and Waucoma Bookstore will be hosting author Gail Storey at the library on Wednesday, Sept. 4, at 6:30 p.m.
Storey is not a hiker. But when her husband Porter resigns from his longtime job as the director of a hospice center in Texas to hike the 2,663-mile Pacific Crest Trail from Mexico to Canada, she refuses to let him go alone — even though the prospect of leaving their comfortable Houston careers, hiking up to 20 miles a day and sleeping outside for six months terrifies her at the age of 56.
Carrying Porter's handmade ultralight equipment, they sizzled in the Mojave Desert, nearly drowned fording a swollen river, waded through High Sierra snows, and stumbled through the lava fields of Oregon. With every step and switchback, as the trials of the trail tested and deepened their relationship, together they faced down a mountain lion and alpine storms, and were alternately frightened by nature's power and inspired by its force.
As they celebrate their new book, "I Promise Not to Suffer: A Fool for Love Hikes the Pacific Crest Trail," join Gail and Porter Storey as they share stories, lots of photos, and helpful how-to (such as gear demos and food logistics) to inspire and inform your own big "someday" adventure.
Waucoma Bookstore will have books available for purchase at the event.
For more information contact Hood River Library District at 541-386-2535 or info@hoodriverlibrary.org or http://hoodriverli-brary.org.