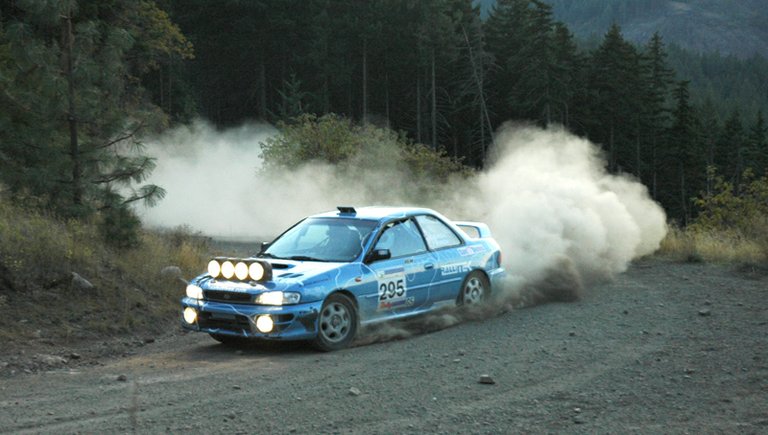 Wednesday, August 21, 2013
Hood River County's economy is driven by tourism and outdoor recreation, but during Monday night's Board of County Commissioners meeting, department heads raised concerns over how some types of recreation are having a negative impact on county resources.
During the pre-meeting work session, Hood River County Sheriff Matt English and Deputy Chris Guertin brought up how numerous search and rescue operations this year have put a heavy strain on an already thin department. Guertin said lost hikers on Eagle Creek this year have consumed far too much of the Sheriff's Department's time and budget and Guertin recommended improving signage on the popular trail located right near the western boundary of Hood River County.
"Eagle Creek is a large share of our rescues," he told the board Monday evening. "I'd like to shave them off as much as possible. It uses a lot of resources."
English agreed and said this season has been exceptionally busy for recreational rescues.
"This summer is non-stop," he said. "We're averaging two to three search and rescues every weekend. We're working seven days a week and most of the rescues are on the weekend."
Guertin also spoke of how he was "frustrated" with the recent deaths and injuries at Punchbowl Falls and mentioned the cost involved with rescuing injured or stranded climbers on Mount Hood. He reported that during a recent rescue of Polish soldier Sebastian Kinasiewicz, which eventually turned into a recovery effort, $700 was spent on food and water for search and rescue personnel.
A discussion was then held between the sheriff's officers and commissioners on how best to deal with recouping rescue costs. Ideas raised included sending bills for rescue operations to climbers that were hiking irresponsibly or requiring all Mount Hood climbers to wear emergency locator beacons. Board of Commissioners Chair Ron Rivers said something needed to be done and suggested having a joint commission meeting with the Clackamas County, as a large majority of Mount Hood rescues occur there as well.
"If you're going to recreate, recreate responsibly," he said. "And we have a fiduciary responsibility to this county."
Next on the agenda were County Forestry Manager Doug Thiesies and County Engineer Don Wiley, who wished to discuss the impact rally car races were having on county dirt and gravel roads and residents.
The county started allowing the races to occur on forest roads approximately 10 years ago, but Thiesies noted that "since 2009, we've had more events, national events. We've had some neighbors that have voiced concerns. We've started to see more wear and tear on the roads."
Over the years, the event has grown bigger, with 500-600 spectators watching races that feature upwards of 70 cars. Usually, races are held on county forestlands in April and October, with a staging area in Odell.
"This is the first year we really had people complaining about it," Wiley said. "We're wondering if it's still appropriate to have this on forestlands."
Thiesies and Wiley then showed a YouTube video of one of the races, with compact Subarus, Hondas, and other vehicles tearing around dirt and gravel roads, spraying stone and dust everywhere to the delight of spectators. Wiley said the county charges race organizers $400 per mile of track in restoration fees but that the cost of rock has risen to the point that the county will have to charge a significantly higher amount to resurface the roads. Wiley believed the asking number would be too high for the rally organizers to consider and the races would leave Hood River County.
During the public comment period, Matthew Swihart, owner of Double Mountain, said he lived in Odell and has learned to deal with the noise of the races, but also mentioned how the races were good for local businesses.
"The weekend the rally was in town was an exceptionally busy weekend for my restaurant," he noted.
Rivers said it was up to Wiley and Thiesies to decide whether to charge high resurfacing fees, keep the number the same, or disallow the races entirely.
"Get your pencils sharpened and come up with a number," he advised. "You're either going to have to nip this in the bud or let it go."