Wednesday, August 21, 2013
Mikel Diwan started as the new Hood River County Public Works director on July 29, replacing Dean Guess, who retired at the end of June. Recently, Diwan answered some questions to help the community get to know him a little better. –– Ben Mitchell
Tell us a little about yourself: where you grew up, where you went to school, and a little about your family?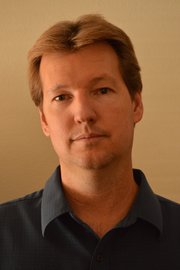 I'm originally from Casa Grande, Ariz., which is about 30 miles south of Phoenix. I grew up in a rural area surrounded mostly by either cotton fields or dairies; however my wife and I moved to Phoenix about seven years ago, which is where we moved from last month. Before that, I studied civil engineering at the University of Arizona in Tucson. With regards to my family; my mother retired from teaching several years ago, however she still substitutes regularly and my father sold part of his farm so he could retire, yet he still farms. I've asked them before if they really know what retirement means.

Where were you employed previously? What has been your experience dealing with public works matters?
Before coming to Hood River, I worked as a civil engineer for the Gila River Indian Community in Sacaton, Ariz. Before that, I spent about 10 years working for private firms doing either civil design or working on land development projects. As I also frequently worked with the public works department while at Gila River; it's been interesting to address those needs from both the public and private perspectives.
Having primarily resided in Arizona for most of your life, have you ever been to the Gorge before? How are you liking it here?
My wife and I have been to the Gorge a few times over the last few years; however, we hadn't spent much time exploring the entire county. So far it's been an incredible experience and we're anxious to get out and see more.

What do you think of the job so far?
So far it's been quite interesting and busy. The county's staff has been extremely helpful and I can tell I'm working with a group of people that really enjoy their job, which unfortunately is rare.
What projects/challenges are you looking forward to working on in Hood River at the Public Works Department?
I'm looking forward to many projects and challenges; however, I think the most prominent relate to issues with funding, road maintenance, and the county's parks. Funding is a concern pretty much nationwide, so everybody's trying to do more with less. Most of the county's roads are in good shape, at least for now, and the parks are highly visible to the public as well. But maintaining those levels is expensive, so I'm eager to help find solutions to those challenges.