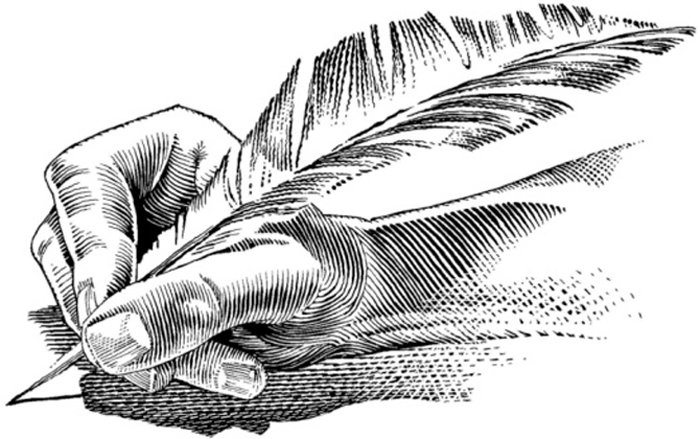 Wednesday, August 28, 2013
What again?
I appreciate Hood River News (commenting) on "The dream being over" for the people of Warm Springs (Hood River News, Aug. 24). My only hope is that the hoity-toity Hood River community do-gooders; the, "We can have it, but you can't" crowd, and the friends of this and the friends of that, will help to stave off other entities who come into Cascade Locks, or Hood River for that matter — the other location the tribe had considered for a casino — with a much more devastating agenda in mind, and who can wave a much larger profit margin in front of the faces of the people of these townships.
I find it odd that a governor who won't allow sport mascots to be associated with Native American culture; that a community who thinks it's okay for Indians to fish for profit under the guise of their heritage; that a community who never passes up an opportunity to exploit the Gorge, won't allow Native Americans to build a casino — which would benefit them as well — due to … what again?
What an injustice.
Kevin Herman
White Salmon, Wash.
World-scale NIMBY
If there is a higher ground in the coal train debate, that being jobs versus clean air, it seems unlikely that jobs would come even close.
I understand the importance of jobs in everyone's life, but this is a net subtraction for the Gorge and most of the route of coal, and is certainly not worth the cost. Indeed, the degradation black coal trafficking will cause the Gorge will conceivably be a net loss of jobs in our community, as well as property values and lifestyle.
The only slight increase that I can envision might actually come from health care to the elderly and asthmatically challenged.
For a mother to say that her asthmatic child is not affected by the particles that she breathes, especially coal, is like saying that we aren't what we eat, or that, cigarettes don't kill.
The evidence that tons of coal are blowing off these open coal piled transports is along the tracks and as clear as a dirty fingerprint. In some places already inches deep. Even the railroad's own studies admit to this loss of product and the danger it presents to track beds, as the buildup can cause slippage of the rock ballast that supports these tracks and the trains that follow.
For those who think this is a NIMBY (not in my back yard) issue, they are dead right. It is NIMBY on a world scale. From where the coal comes out of the ground in Wyoming, along its rail route, to ports where it is stockpiled, loaded, shipped across the Pacific, and then burned in China, it affects the air and water of everyone in its path.
Adding to this injury, the prevailing winds blow it back it back in our faces, tripling the damage as smog, acid rain, and global warming, which endangers the quality of not just our lives, but generations to come.
Ironically, NIMBY has become a catch phrase used successfully by industry to detract from the fact that no one wants their air and water polluted. If you check in with the people who live along the 1,500-plus-mile rail line transporting coal from Wyoming to Oregon, you will see that it is, indeed, something that few want in their backyard.
Mike Rockwell
White Salmon, Wash.
Bake the cake!
Sadly, some confuse their religion, morals and the constitution. We are a secular nation, based on a constitution and not a religious book. To sadly observe the opposite, visit Iran and Iraq. Religion is a sacred belief which should be respected. Luckily, in the USA we do not make laws based on the Bible, Koran or other religious teachings.
I practice medicine; should I not treat homosexuals, drug addicts or the homeless based on some vague religious/moral view of mine? Should the clergy not welcome the downtrodden, weak and those cast out if they do not share the same beliefs?
Medically treating a homosexual, or the clergy helping the poor does not condone the behavior or agree with it. Baking a cake for a wedding is no more condoning the behavior than the silly plastic figures on top do. Stop the culinary moralizing and just bake the cake!
Nigel Longland
Hood River
Citing essential
Bill Davis' letter in "Our Readers Write" of Aug. 24 would be funny if it were not so scary. He alleges that the president and his operatives are "trying their best to decimate and dismantle our nation's precious Republic" with something he calls a "Liquid Fence."
It reminds me of a funny/scary line from the movie "Dr. Strangelove." Sterling Hayden, playing an insane American general, starts a nuclear war because he fears that someone or some organization is trying to steal our "precious essence."
Mr. Davis, if you expect anyone to take you seriously you might try citing some facts and/or sources for your accusations.
Anne Vance
Odell
Resources for glasses
On Tuesday I left my glasses in the Mall 202 bathroom after changing for my restoring class with Victoria at Root Down Yoga. The next day I contacted all the mall businesses to see if anyone had turned them in.
The fine folks at River Daze helpfully suggested I order a new pair online from Zenni at a third the retail price. I also learned that the Lions Club has a program with the health department to help those in need of glasses.
Saturday morning, I am happy to report that River Daze called me to say that a conscientious citizen had turned them in, but it is good to know that there are resources for those in need of glasses.
Thank you, Hood River.
Tim Farrell
Hood River