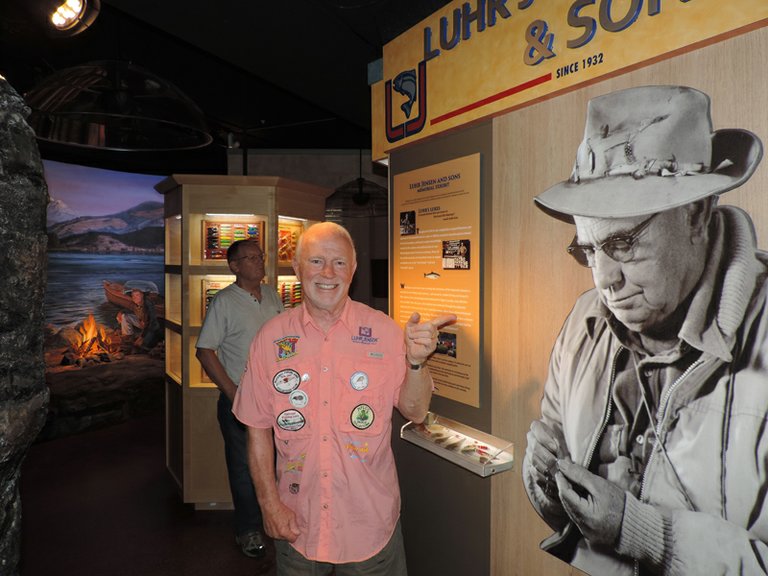 Wednesday, August 28, 2013
The reunion started with hugs in the lobby of The History Museum of Hood River County.
"Twenty years ago this month I retired and I haven't seen any of these people since then," said Betty Marrs, now of Yuma, Ariz., after greeting Phil Jensen, retired owner of Luhr Jensen Co., which held a reunion Aug. 17 to go with the opening of the new gallery chronicling the story of the longtime Hood River tackle company.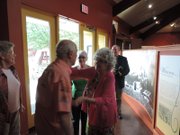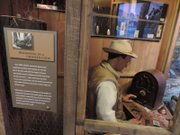 "I remember everything, a lot of neat people," said Jeanne Doty of Hood River, an 11-year employee.
Jensen wore a salmon shirt, with National Fishing Lure Collectors patches, as he greeted his friends.
"For me it brings back all kind of memories, of my father and all the people who worked for us and the events that happened," Jensen said. "It's the story of my life. I'm really, really proud, and really proud of everyone — and I'm really glad this is off my bucket list."
The permanent exhibit chronicles the nearly 75 years the fishing tackle manufacturer resided in Hood River before it was sold in 2005 to Rapala — a company from Finland that is the world's largest produce of fishing lures — which moved manufacturing operations overseas.
The business was started in 1932 by Luhr Jensen Sr., an avid angler who made his own fishing lures in his home workshop in Hood River. Over the years, the business gradually expanded from a one-person operation to an over 300-person operation, which also included a business that sold meat smokers.
The business' main operation was located at 400 Portway Ave. in Hood River, currently in use by another homegrown Hood River business, Turtle Island Foods.
After Luhr Sr. passed away in 1972, the Luhr Jensen business stayed family-owned until its sale in 2005.
Phil Jensen provided the funding for the $250,000 gallery, designed by Kow-Kwow of Portland.