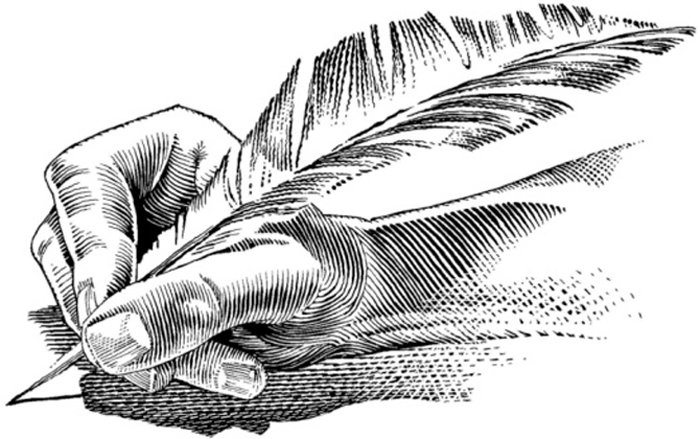 Saturday, August 31, 2013
A voice without support
I find Mr. Herman's Aug. 28 letter "What Again?" to be completely out of place in a Hood River, Ore., newspaper. Furthermore, I believe it to factually incorrect with respect to Native American culture and legal rights.
People who live in Washington do not pay property or income tax in the state of Oregon to my knowledge. They have no legal or financial obligation to support the additional law enforcement, drug and alcohol counselors, emergency personnel, or those who develop gambling addictions. These services are likely to be needed if a casino comes to Hood River County.
So while Washington residents act as mere observers in the "casino experiment," Hood River and Oregon taxpayers suffer the negative social and financial consequences.
As for Native Americans fishing under the guise of their heritage, I have to respectfully disagree with the inference. My understanding of Natives' fishing rights has to do with treaties established long ago between the federal government and the local tribes. Word has it we took the majority of their lands, moved them to areas thought to be better for our interests and infringed upon their culture.
For their "cooperation" we allowed the Natives virtually unlimited access to fish the rivers we pollute with farming run-off and radioactive leakage.
If my ancestors were given that deal I would be upset to have a school mascot called a Redskin too.
Steve Kaplan
Hood River
Regrets
Fifty years ago today, I was on my own in New York City, getting ready for college freshman orientation. I joined a group with a bus that was going to the March on Washington. It was a long, slow drive; we got there late and ended up at the back of the crowd near the Washington monument.
I remember hearing Mahalia Jackson but the speeches were faint and distant. I found a few friends from high school and we chatted through most of Martin Luther King's greatest oration. I went because I thought it important to be there; then I missed one of the biggest speeches of my lifetime.
Oh to be young again!
Christine Knowles
Hood River
Overkill at the museum
I was appalled at the treatment of The History Museum's director and hard-working volunteers by the County board and some County employees. To imply that the volunteers can't be trusted to do their work while the audit was going on was mean-spirited and shameful. It saddens me to think they have so little confidence in the people they are supposed to be representing.
Did anyone ask Connie Nice, the Museum director, for a list of who had keys, or did they assume that because they didn't know who had them that no one knew? The fact is that training was required before anyone was given a key. The director and the volunteer coordinator were very explicit about this and knew who had keys.
The History Museum had two traveling archeological exhibits at the time of the closure and that lost time not only restricted the viewing of these exhibits but hurt recruitment of future traveling exhibits. The callous disregard for the closure's impact on the museum's reputation and goodwill to the community was thoughtless and petty.
Many of those who work at the museum have taken additional outside training to better preserve our historical artifacts. I hope that the citizens of Hood River County know that the director and the many dedicated volunteers of The History Museum can be trusted to keep our county's artifacts safe and secure, and to keep the stories of our past safe for future generations.
Janis Gaylord
Hood River
Where have you gone, DEQ?
In the late 1970s and early 1980s, I was fortunate enough to work as environmental engineer for the Oregon DEQ. It was a time when the DEQ better understood its mission to protect the public. The agency moved forward with creativity and vision in promulgating regulations to protect both public health and the environment.
The DEQ created regulations to protect: kids' lungs from wood stove emissions, the Columbia River from oil spills and the enormous heating load of a nuclear plant, and the public from carcinogenic volatile organic compounds.
Presently, with respect to the movement of massive quantities of coal through Oregon, DEQ limits its effort to writing minor permits to control storm water and site dust at the Port of Morrow in an egregious give-away to a foreign multi-national, Ambre Energy.
Serious questions remain unanswered:
Why is the company allowed to claim an impossible-to-achieve closed loop system, while coal is already emitting and difficult to contain from trains, and all other points of transfer?
Why is only visual monitoring by the company personnel required for air and water emissions at the site with no remote electronic sampling equipment?
Why is there no barge fire protection plan or equipment specified to control fires on barges?
Why is there no spill clean-up equipment specified?
Where will waste material be disposed of?
Why isn't the company required to post a surety bond for facility closure to protect the state from enormous potential clean-up costs that would incur if the company bankrupts or walks away? DEQ requires such bonding for local landfills to protect Oregonians from closure costs.
Why hasn't there been a computer modeling analysis of the enormous harmful effects of coal burning in Asia on the Oregon air and watersheds?
What are the economic and human health costs of coal emissions from Asia on Oregonians?
Why are the impacts of global climate change completely ignored?
Doesn't the DEQ understand the historic long-term global human health and environmental impacts of coal burning?
Has the DEQ morphed from an agency of creative scientists to one of blindfolded bureaucrats? After all, this is an agency that was oblivious to the impacts of the Boardman coal-fired plant until they got help from an air quality study done by university research scientists commissioned by the Yakama Nation.
Where have you gone, DEQ?
Let's hope that Gov. Kitzhaber remains a true steward of Oregon's environment as he considers the devastating proposals multi-national lobbyists!
Dave Berger
Lyle, Wash.
Bicycles and trucks
This is a message to make both bikers and truck drivers delivering fruit aware of the Harvest Ride scheduled for Sept. 21. The ride is advertised as a family-friendly ride that will take place on many of Hood River County's back roads.
Bikers, please be aware that these trucks cannot dodge or stop on a dime. Trucks will have up to 20 tons of pears on their beds. Truck drivers, please be aware that you will be sharing the road with as many as 1,200 to 1,500 riders of all ages.
Be safe.
June Halliday
Mt. Hood-Parkdale
What a difference
Needless to say, I'm thrilled! Beautiful Wine Country Road is awesome!
Thank you! Thank you! A brilliant resolution and a gem!
J. Shuman
Hood River