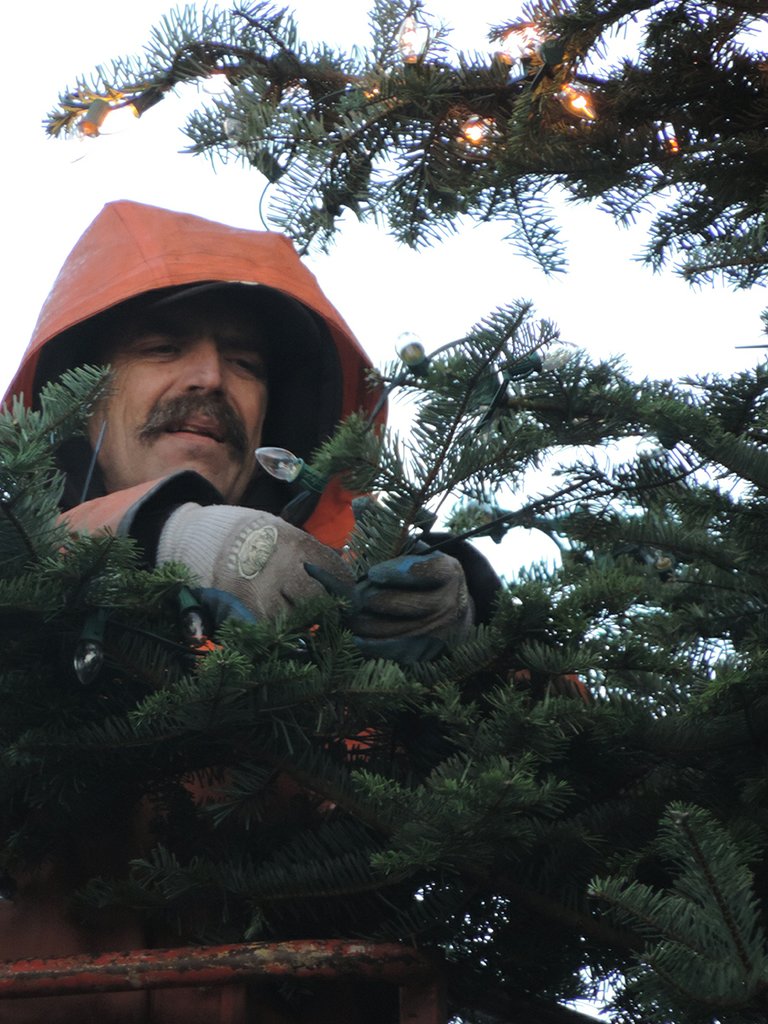 Wednesday, December 4, 2013
State Street should "clean up real good."
The thoroughfare will be open for the parade, tree lighting, caroling and the arrival of Santa on Friday night.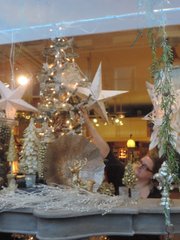 Hood River's festive holiday kickoff tradition starts with the parade at 6 p.m. (details on page A5) but plenty of preparations have to happen first.
Pacific Power and the city installed the tree Monday morning at Overlook Memorial Park at Second and State streets, and Hollywood Lights of Portland began stringing lights on the 50-foot fir that afternoon. That process should be complete by Wednesday morning.
Also by Friday, Crestline Construction will move from the intersection its equipment and the stacks of large concrete fittings staged there as part of the State Street Urban Renewal Project.
City and Chamber of Commerce officials said the areas will be ready to safely accommodate the Friday crowd. City crews will sweep the Second and State intersection and the Chamber will put up fencing in selected areas to keep people off the equipment.
The lights are already on the Oak Street trees, creating an illuminated corridor for Friday's parade.
Here is the schedule for Friday's activities:
4 p.m. — Free parking downtown
6 p.m. — Parade begins on Oak Street and goes through downtown Hood River. Anyone may participate; gather on Oak near Sixth. The parade disbands at Hood River News parking lot, Sixth and State.
Immediately following the parade will be tree lighting on State and Second streets; Mayor Arthur Babitz will do the honors.
7:15 p.m. — Caroling on Oak and Second streets: professional singers will help lead everyone in caroling, and newly printed songbooks will be provided.
Free cocoa, cookies, and juice will be served, and anyone may write a holiday wish and tie it on the tree.
Shops and restaurants will remain open after the parade, many of them participating in the downtown window display contest.
n
Businesses have until Dec. 4 to sign up for the window display contest: email events@hoodriver.org