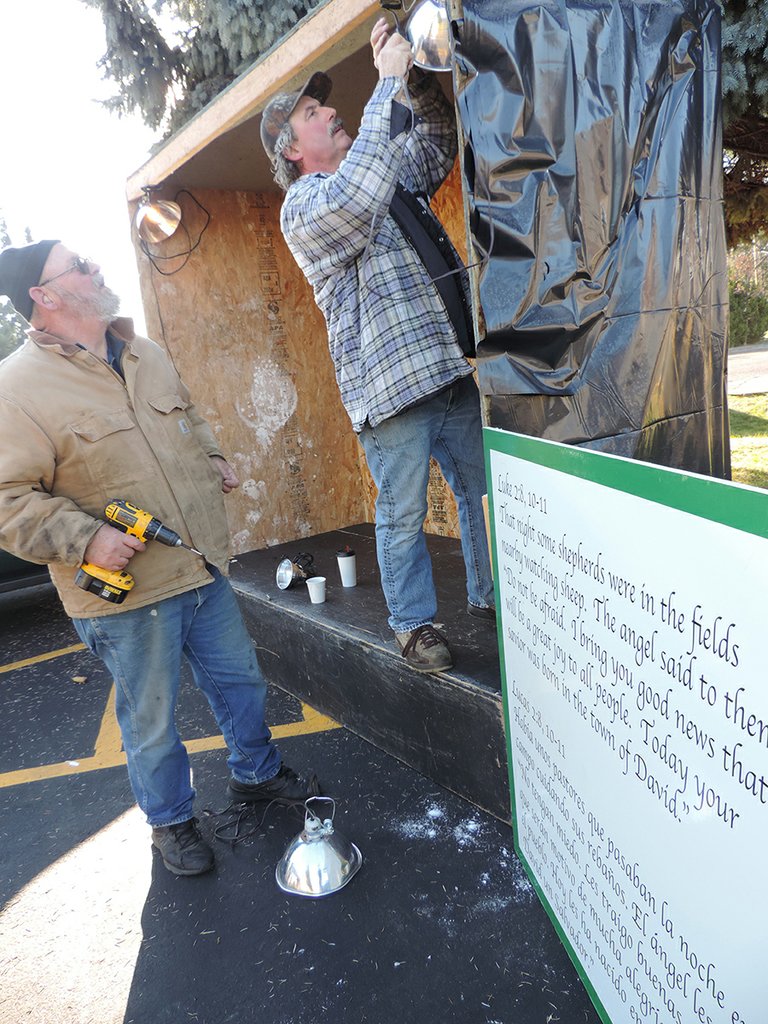 Saturday, December 7, 2013
Don't let a few pipes along the road keep you from making the Nativity pilgrimage this weekend.
Hood River Church of the Nazarene renews its 15-year tradition Friday through Sunday as the congregation celebrates Christmas with the gift of Drive-through Nativity. The 6-8 p.m. event is free, and hot chocolate is served.
Visitors remain in their cars as church members stand in the cold wearing period garb while portraying Mary and Joseph, the three wise men and the angels. The shepherds will also be there, along with live sheep.
This year drivers must line up on Belmont alongside 2-foot diameter pipes staged in front of the church and east along Belmont for the city's waterline replacement project.
Pastors Joel and Mindy Alsworth said the church can work around it, but asks that drivers be watchful of the flock, so to speak.
Cars thread off Belmont and into the church parking lot, where actors in their stations portray the Annunciation, Mary and Joseph's travels to Bethlehem, three kings traversing-afar, and the blessed birth, accompanied by signs quoting the Gospel scripture.
The signs are bigger this year.
"One of biggest things we've done is we've made it in English and Spanish just so it would better reflect our community," said Joel Alsworth, "because we have a lot of people come through who are primary Spanish speakers and we wanted to make them feel at home as well."
The Alsworths said the church is considering expanding the hours slightly next year to give more time to cars coming from the downtown holiday parade, as the actors enjoy seeing the illuminated ones such as those from Western Antique Aeroplane and Automobile Museum.
Those lights, and the flashing ones on the orange traffic cones, will guide the way to Belmont and 22nd.
That and a certain star …