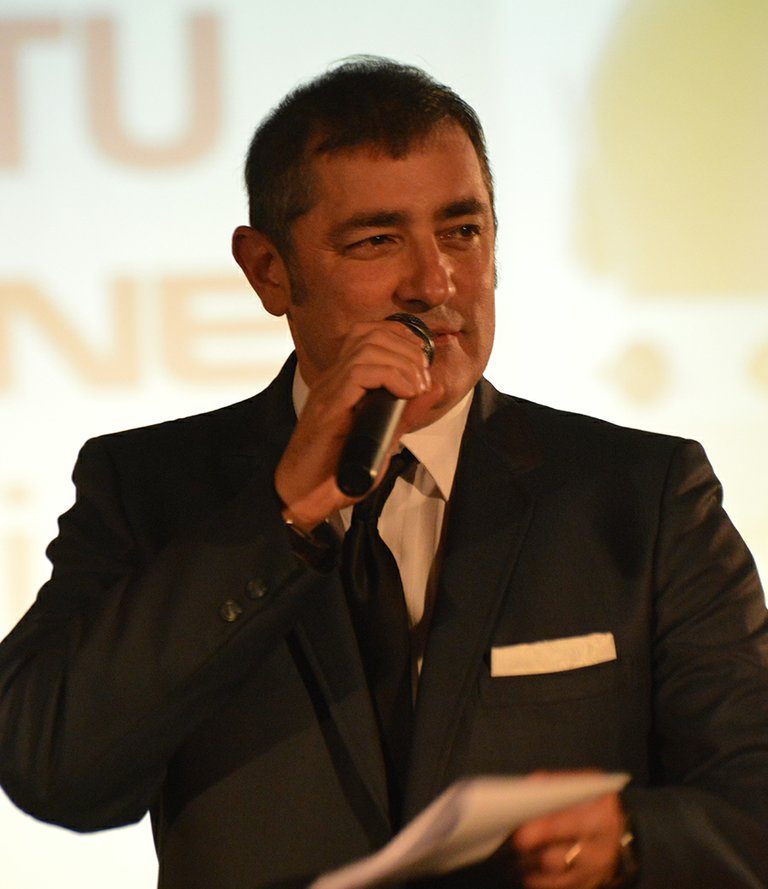 Saturday, December 14, 2013
You might say Gavin McAlpine is a professional volunteer.
"I love doing the charitable things I do," he said. "People keep asking me to do stuff and I keep saying yes."
McAlpine volunteers with numerous agencies throughout Hood River, work he said is made possible by his accommodating job schedule and the generous support of his wife, Michele.
McAlpine is a realtor at John L. Scott, a career move he made about 10 years ago; previously, he worked as the general manager at a local winery. He had always owned a couple of properties here and there, he said, and decided to do real estate professionally.
"I enjoy it because a home truly makes a difference in people's lives," he said. "Sometimes that's selling it; sometimes it's buying it."
It also gives him the flexibility he needs to volunteer. McAlpine's outgoing personality is a boon to area nonprofits. He has emceed the annual Gala Fashion Show, Hood River County Christmas Project's main fundraiser, since its inception 17 years ago, most of those with co-host Cathy Carter.
That's not his only emcee gig. He holds that role at numerous other charitable events because he's comfortable both with a microphone and in front of large crowds.
He's coached Hood River Youth Lacrosse for the past 10 years — he started when son Pierce, now 15, began playing in first grade — and has watched the program's popularity in the valley bloom; 240 kids are currently participating in the program, not including high school players. Pierce and youngest son Alexandre, 13, both play.
And this weekend, he will be in all three performances of the Columbia Gorge Dance Academy's annual production of "Scenes from The Nutcracker" as toymaker Herr Drosselmeyer, a role he's reprised the last six years. At least. He's lost track, actually.
McAlpine has zero background in dance — although he's participated in a variety of sports ranging from skiing to scuba diving — but is a self-described "big fan."
He first saw "The Nutcracker" while living in Vermont.
"I was floored by how perfect it was, and I got hooked," he said. He even took Michele to the Royal Canadian Ballet in Montreal see "The Nutcracker" for their first date.
Although he loves ballet — and "The Nutcracker" in particular — he did not set out to be a part of the local production. That happened when the boys' babysitter, Claudia von Flotow, asked him to watch her dance because she knew he enjoyed ballet.
"I kept saying to myself, 'It's a bunch of kids,'" he said.
To say he was impressed with the show would be an understatement.
"I was blown away by at the talent, at the grace and athleticism of the girls," he said.
Claudia's parents held an after-Nutcracker/Christmas party at their house afterwards, and the McAlpines were invited. Claudia introduced him to the other ballerinas, who were excited to learn how much he enjoys ballet.
"They said, 'You have to meet Nancy (Clement),'" he said.
And he did. Clement suggested he be a guest judge for "The Nutcracker" auditions the following year, and he agreed, thinking she'd forget all about it.
"But she didn't," he said. "She called me and I was — and am — still one of the judges for the auditions."
It was after his first year of auditions that Clement asked him to play Herr Drosselmeyer He again said yes, and has done so ever since.
Because there are three shows with three different casts, McAlpine rehearses with them all. Although it's a small part, it takes a lot of time.
He doesn't mind. He's happy to help raise funds for FISH Food Bank and Hospice of the Gorge, the two area nonprofits who are beneficiaries of the yearly production.
"This is a pretty big deal, three shows, all pretty much sold out," he said.
He also enjoys supporting the dance academy.
"These girls work so hard and are so amazing," he said. "I just want to do the absolute best I can for them in support of them. The ballet program here is so impressive, and it's so cool being a part of it."
And, he added, it's just fun.
One little-known fact: Between his job and his volunteer work, McAlpine does metal art — or, as he calls it, "metal art therapy." He helps create the props used in "The Nutcracker," and made the sleigh Clara rides in many of the show's scenes. He intentionally keeps his metal art low-key, working only on commission and only by word of mouth.
McAlpine is originally from Michigan and landed in Vermont after serving three years as a paratrooper in the 82nd Airborne, primarily in Central America and Grenada. In Vermont, a friend got him hooked on windsurfing, and he eventually decided to move to the Gorge based on magazine articles he'd read.
He was getting gas in Biggs when a motorcyclist commented on his Vermont license plate and asked where he was headed. McAlpine said he was moving to The Dalles, but the motorcyclist looked at the windsurfing gear on the top of the car and told him that windsurfers lived in Hood River, not The Dalles. Right then, McAlpine decided he was moving to Hood River and joked that he had been lost for 3,000 miles until that moment.
"In my head, Hood River was a river and not a town, and The Dalles was where everyone was windsurfing," McAlpine said.
And yes, he's happy with the way it's all worked out.
"Hood River is the ultimate city in the universe."