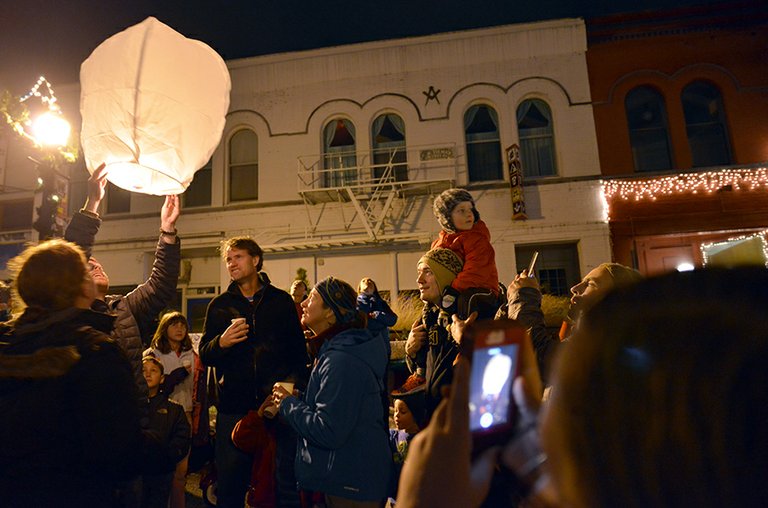 Saturday, December 21, 2013
Paper lanterns enthralled the crowd at the Dec. 13 downtown holiday tree lighting event, but it will be the last year the Chamber of Commerce sets the flame-lit ornaments aloft, according to Chamber Executive Director Mike Glover.
Chinese lanterns, aka sky lanterns, are classified as controlled fireworks, according to fire department officials. That means only people with pyrotechnic certification are legally allowed to handle them.
The lanterns are 3-foot paper orbs with a hole in the bottom for a small fire that creates heat so the lantern can rise. They have been used for centuries in Asia, but are a more recent phenomenon in the U.S.
One of the lanterns released Dec. 13 landed on a roof, requiring a sirens-on response by the Hood River Fire Department. There was no reported damage. Another lantern was seen dripping hot plastic onto Second Street as it ascended.
Jim Trammell, West Side's fire marshal, said his agency gets increasing requests from wedding planners who want to release the lanterns during the summer months.
But Trammell notes that such an action presents a fire danger, and any use does require a certified handler.