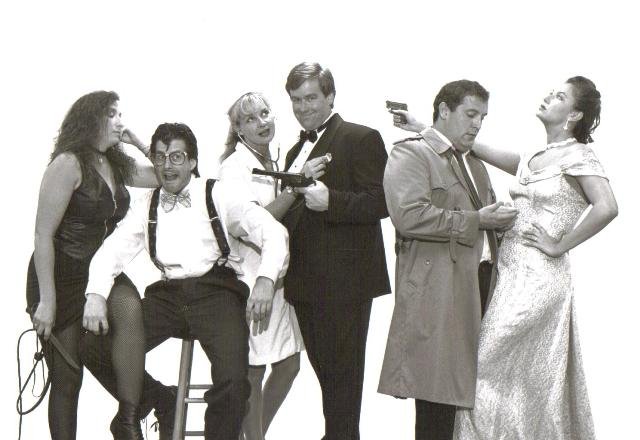 Saturday, December 21, 2013
If you are looking to spend your New Year's Eve searching for clues and bribing the authorities for more information to solve the latest musical murder-mystery whodunit, then the Columbia Gorge Hotel has you covered.
The Valentino Lounge will be transformed into a black-tie jazz club where an award winning songwriter is about to receive an award for their efforts, but the evening will be marred by murder, and it's up to you to find the killer.
If you go
Overnight package:
$399 couple
$299 single
Locals package (dinner show only):
$299 couple
$199 single
Reservations required
(800) 345-1921
At least seven actors from Portland's entertainment company Wild Bills will be on hand to lead the evening entitled "Murder in the Key of D," and interact with the guests on a quest to solve the murder.
"Guests can be as interactive in the process as they want to be. Some people develop their own characters during the event, and our actors can work off of that, creating an even better show," said company owner Rick Walker.
Actors from the Wild Bills group are well known working actors in the Northwest, and have been featured on TV programs like Grimm, Leverage, and Portlandia, Walker said.
The hotel recently added a "locals" package option for the evening, the price of which includes just the dinner and show. Overnight accommodation packages are available, too.
"People really like to get dressed up for these kinds of events, and especially for New Year's Eve. But they should know it's not a requirement to be in a tuxedo," said Kyleigh Mayner, event coordinator.
The evening starts at 6 p.m. with music from sultry jazz singer Jamie Nasario, followed by a five-course dinner at 7 p.m.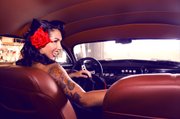 The murder mystery fun starts soon after, and you'll need to interact with the cast to find all the clues. To help things along, each guest will get $500 of "bribe money" to help get all the inside information. You'll have to wade through all the potential suspects and analyze their motives. But beware, there will be red herrings everywhere, to throw you off the trail.
"If you solve the case, you'll be awarded an honorary detective certificate, suitable for framing," Walker said.
Don't worry about the murder mystery taking up your whole evening, though. Jamie Nasario returns to the stage to continue the evening with dancing at 10 p.m., leading up to the customary champagne toast at midnight.