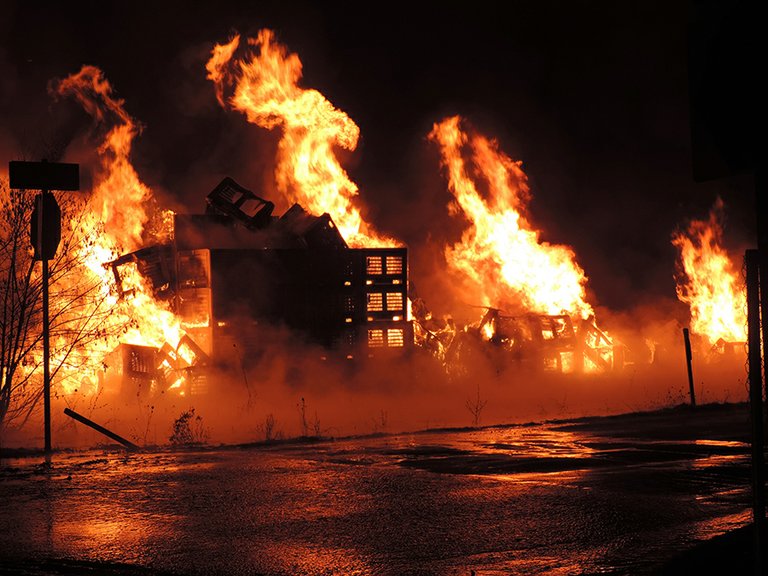 Saturday, December 21, 2013
Wy'East Fire District and local, state and federal investigators are working diligently to bring the Diamond Fruit Growers fruit bin fire case to a close and are asking for the public's help in gaining more information about the Nov. 25, blaze, according to Wy'east Fire Chief Greg Borton.
A total of 10,000 plastic fruit bins, valued at about $1.3 million, were destroyed. No one was injured in the fire, which was fought by every fire department in the Hood River valley. Neighboring homes and vehicles were damaged.
"Diamond Fruit Growers as well as many other community members suffered a great loss as a result of this large fire and many neighbors suffered damages to their residences and personal belongings as a result of the intense heat," Borton said.
Because of this, a reward of up to $5,000 is being offered for information leading to the arrest and conviction of any person or persons involved with the Diamond Fruit Growers Bin Pile Fire.
If you have any information call the fire tip hotline at 1-800-452-7888, 24 hours per day, or call the Hood River County Sheriff's Office at 541-387-7077 and leave a message.