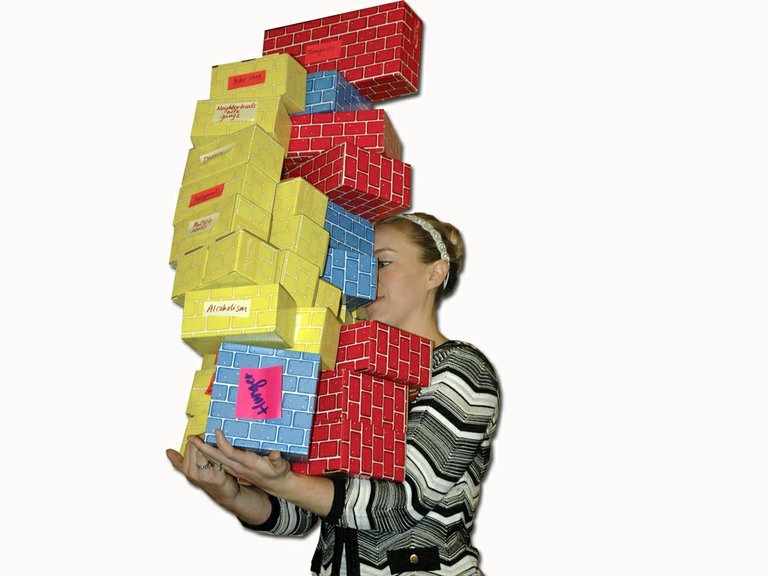 Tuesday, February 5, 2013
In his National Mentorship Month proclamation in January, President Barack Obama wrote, "Mentors know that helping a child unlock his or her full potential starts with care, guidance and support. find the strength within themselves."
The mentors with Big Brothers Big Sisters of the Gorge, one of the largest and longest-standing mentoring organizations in the area, heard these words at their Jan. 19 "Big Breakfast" event, where Celeste Janssen of Oregon Mentor, with more than 100 nonprofits that work with youth, said that their job is to offer training on best practices on mentor development.
"What I think is most exciting about mentoring is it works — as long as it's done well," she said.
"Mentoring provides the power of a relationship and the power of a positive connection to kids, and helps kids deal with a lot of different things and therefore experience a lot of positive results," said Janssen, herself a longtime Big Sister.
"We see mentoring all over — in schools, churches and community groups, and it keeps coming up as an important youth development strategy," Janssen said. "Be it literacy, college preparedness, churches or after-school programs, mentors serve young achievers, struggling students, kids whose parents did not go to college, and everything in between."
According to Janssen, in Oregon there are 59,000 mentorees, served by 22,000 adults.
She noted that BBBS was the first formal mentoring program in the country, starting in 1904 in the Boston area with 39 volunteers. Eight years later, it was operating in 26 cities. Catholic Big Sisters started also near the turn of the century, and the two organizations merged in 1977.
"From my experience I can see how powerful mentoring is ... I've been through highs and lows, days when we laughed so hard, and others when I said to myself, 'I don't know if I've made a difference.' Five or six years later we've seen some things that made us say, 'Wow, it was really worth it.'"
In his research, mentoring expert David Dubois found that what really matters is not whether it's in a group or one-on-one; just "Is it high quality? Is that relationship at the heart of it one that will help it succeed?"
Janssen called mentoring a favorite youth strategy for its return on investment.
"It just makes sense," she said, noting that in a state of California study of 31 youth programs that try to prevent criminal and violent behavior, mentoring was the fifth-most-effective and among the top five of the most cost-effective.
n
In Obama's words, "The support of mentors can mean the difference between struggle and success ... I encourage all Americans to spend time as a mentor and to lift all Americans toward their hopes and dreams."
But some practical considerations must go with the larger sense of purpose surrounding mentoring, Janssen noted.
"What a really good mentor can do is provide skills," she said. "The skills mentors can provide are friendship, a broadened experience, providing positive opinions of oneself and one's future, modeling good choices and listening, and modeling life skills such as time management prioritization, conflict skills."
But there are ways to go wrong. To demonstrate, Janssen used cardboard blocks and balloons to provide what she called "a visual picture of mentoring, the kids we deal with and what they deal with on a daily basis":
Justine Ziegler, the Hood River County BBBS match coordinator, stood on stage and Janssen began piling blocks into her arms, calling out what each block represents. It was a long list: poverty, hunger, a failing school system, physical abuse, peer pressure, death of a loved one, drug use in home, health issues, peer culture that overemphasizes sex, a peer culture that doesn't value intelligence, single-parent household, chronic debt and financial problems in the household, homelessness, having a parent who was not a graduate of high school, sexism, emotional issues, alcoholism in the home, multiple moves, racism, sexual abuse, having an incarcerated parent or sibling, homophobia, experiencing bullying, experiencing deployment, having dental problems, mental health problems, divorce, neighborhoods with gangs, foster care, adults who don't understand, "and one of my favorites: just being a teenager."
"This is what a lot of kids experience, every day," Janssen noted. "Just think: A lot of times we talk about kids having a lot of problems. These are adult problems that kids are grappling with. It's interesting to consider what kids are dealing with. Who can succeed unaided when dealing with these things?"
She said some mentors respond with "a barrage of advice and judgment," or trying to help by going like this — she attempt to take all the blocks from Ziegler's arms, and most of them fall to the floor — "and trying to take on all her problems and creating a mess — two different ways mentoring does not work."
n
Mentors should avoid trying to take the mentee's problems on or take them away but instead to help her develop skills "that help her manage her baggage better," according to Janssen, who then turned to a bundle of balloons to represent positive outcomes when kids are mentored. She handed Ziegler balloons labeled: fewer behavior referrals, less likely to use drugs, less likely to use alcohol, more likely to attend school regularly, having positive aspirations for the future, positive self-worth, positive academic performance, closeness to adults and teachers, closeness to parents, closeness to peers, reduction in dropping out of high school, less aggression, less teen pregnancy, less isolation, and less criminal behavior overall.
This is what she calls the "multimodal" approach.
"If we want our mentee to not be a teenage parent, I could enroll her specifically in a class about not being a teenage parent; but what mentoring does is it not only affects whether she is a teenage parent and what her choices are, and it affects the whole broad array of experiences," Janssen said.
"The power of mentoring is that with everything kids are dealing with, they need complex solutions."