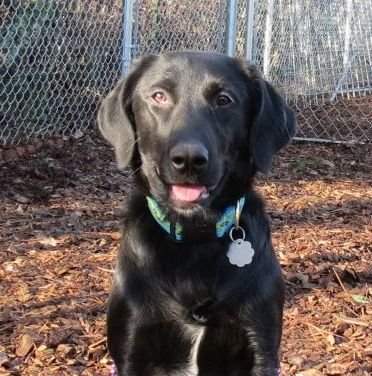 Tuesday, February 5, 2013
This week volunteers at Adopt A Dog have selected Gabby as the program's adoptable pet of the week. They describe her as follows:
"Gabby is about 6-7 months old, a Lab mix with lots of puppy in her! She's as sweet as can be, too. Like most young dogs, Gabby is very playful and silly, loves other dogs and people, and is still learning her doggie ways, but doing very well with training. She's a smart one, she is, and likes spending time learning new things.
"And she knows how to have fun, too! She's learned that squeaky toys are loads of fun — and car rides are awesome, too. Oh, and tug-o-war is crazy-good-times! Even just running around is one of her faves.
"Aw, shucks, face it — Gabby likes to do all kinds of things and can make a game out of anything!"
Gabby is current on shots and micro-chipped, and will be spayed later this week. Her adoption fee is $195; cash or check only, please. The fee to adopt is charged to recoup standard veterinary expenses.
Since many of AAD's dogs are in foster, please call ahead to meet Gabby at the Hukari Animal Shelter, 3910 Heron Drive, Odell; 541-354-1083. Adoption hours are Wednesdays from 5-7 p.m. and Saturdays from 9-11 a.m. Applications may be downloaded at www.hoodriveradoptadog.org and faxed to 877-833-7166.
The Adopt A Dog program offers 24PetWatch microchips, which include free registration into the 24PetWatch pet recovery service. (For more information visit www.24petwatch.com or call 866-597-2424.)