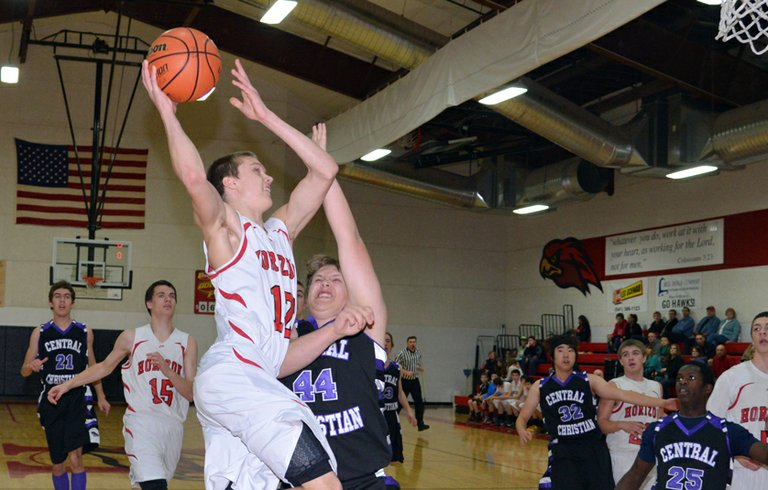 Horizon Christian School's girls basketball team won successive games for the second time this season Tuesday, when the Hawks scored a season high in points during a 55-40 victory vs. visiting Central Christian.
Horizon led by as many as nine points in the first half and 23-22 at halftime, but the Hawks fell behind briefly early in the third period. Katie Tolbert scored 12 of her career-high 23 points in the third quarter, as Horizon responded with an 11-0 run to build a 40-30 lead.
Tolbert came within a rebound of a double-double, which would have matched teammates Kacie Nielsen (14 points, 12 rebounds) and Marlie Bloomster (11 and 15). Bloomster also had eight assists.
The unbeaten Horizon boys team defeated Central, 63-17. The Hawks led 35-2 after one quarter, when leading scorer Matt Totaro scored all his points. Nick Andersen led Horizon in rebounding with 16.
Horizon was scheduled to end its regular season Friday with games at Sherman County (girls at 6 p.m., boys at 7:30 p.m.).