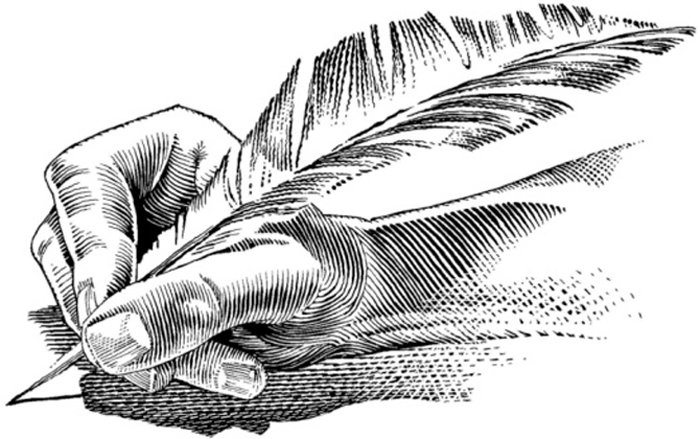 Pears not first rodeo
After reading the lead story "Pears to China" (Feb. 2), I went and pulled this old news item from the book "Sea Venture: Captain Gray's Voyages of Discovery 1787-1793," by Francis E. Cross and Charles M. Parkin Jr., page 128, which ran in the St. Petersburg Evening Independent June 18, 1981:
"Voyage Around the World 1790: Boston, Mass., Aug. 10, 1790 – The 83-foot sloop Columbia returned here today after completing an historic trip around the world. The first American ship to circumnavigate the globe, the Columbia left Boston in April 1787 bound for Canton China, in the company with the sloop Lady Washington, commanded by Captain Robert Gray.
"After loading otter skins in the Pacific Northwest, Gray took command of the Columbia and set sail for Hawaii where he picked up a load of scandal-wood. In China, Gray traded his cargo for silk, porcelain and tea. Columbia's voyage has established an important trade route between Boston and China by way of the Pacific Northwest.
"Gray, a native of Tiverton, Rhode Island, served at sea during the War for Independence."
Copyright 1981 by Joseph Patrick Murphy, Syndicated by National News Service.
Pears to China is not our first rodeo.
George Selleck
Hood River
Seek truth on warming
"Global Warming" has been an interesting topic. The recent column and letter by Mssrs. Davis, Hupp, et al, presented some interesting points. I appreciate their genuine concern about our planet and life on it.
However, one needs to realize that not all scientists and findings agree with their statements/conclusions.
Friends of Science question that CO2 is the main driver of global warming:
"Carbon dioxide levels have indeed changed for various reasons, human and otherwise, just as they have throughout geological time.
"Since the beginning of the industrial revolution, the CO2 content of the atmosphere has increased. The rate of growth during this period has also increased from .2 percent per year to the present .4 percent per year, which growth rate has now been consistent for the past 25 years.
"However, there is no proof that CO2 is the main driver of global warming. As measured in ice cores dated over many thousands of years, CO2 levels move up and down after the temperatures has done so, and thus are the result, not the cause of warming. Geological field work in recent sediments confirm this casual relationship.
"There is solid evidence that, as temperatures move up and down naturally, and cyclically through solar radiation, orbital and galactic influences the warming surface layers of the earth's oceans expel more CO2 as a result."
Friends of Science raised other legitimate questions about current global warming conclusions.
Let's seek the truth in a balanced and thorough way.
Don Rose, M.D.
Hood River
Respect other views
This letter is in response to "Misinformed is worse" (Feb. 2) by my dear friend Nathan Salter. While I agree with many of his observations, he "barked up the wrong tree" when he when referred to an un-cited study where he claims Fox News viewers possess lower levels of intelligence.
What you doin' talkin' about my daddy like that!? How about those who get their "news" from the Jon Stewart Show?
The reason for the First Amendment is to allow people to be free to think, speak, read (and view) as they wish; not as the government (or citizens) determine. Thanks to the First Amendment, Mr. Salter's free to criticize; however, resorting to remarks regarding intelligence is not a way to win folks over to your way of thinking. Making a fact-based argument is a better way.
With infinite number of sources for "news," gone are the days of watching the news as "objective" media. As a mother, I teach my kids to question things they hear. The "misinformed" are quick to jump to conclusions, especially if they derive information from "opinion" sources, whether it be from Fox News, CNN, MSNBC or the networks.
There seems to be a lot of people who tout the trophy-deserving feat of "not watching any television" and say they get their information from NPR (or a biased blog that mirrors their own viewpoints). That's great, as long as the "facts" are carefully weighed.
You must ask: "Is it true?" "What's the evidence?" "What is the source and motivation?" Those on both the left and right are guilty of personally attacking when a viewpoint differs from their own. Without examining the facts, they regurgitate talking points and aren't willing to discuss them rationally.
Whether you're "misinformed," "under-informed" or "hyper-informed," how do you act on it? Who knows the names of their local representatives and contacts them regularly?
"Ignorance is the single greatest tool of oppression." Tolerance and respect for varied viewpoints is what this great country is all about. If you don't agree, I'm always open to hearing a good fact-based argument. So bring it, on, Mr. Salter.
Kristine Wilhelm
Hood River
Protect future
I have to agree strongly with one of the alarms voiced by John Brennan in his recent letter to the editor, and that is: We certainly do need to address the budgetary concerns of our state and U.S. government and give these high priority. At the same time I have to strongly disagree with him that the calls to action by the worldwide scientific community are merely a matter of opinion.
There has been a vast quantity of carbon dioxide released into the atmosphere by our human endeavors since the industrial revolution and it increases annually worldwide. Nature has adjusted over billions of years to cope with carbon dioxide and recycle it.
Our problem now is that the 20 percent extra gas being emitted by our vehicles, airplanes and power plants is overpowering those natural systems which take eons to adapt. The data on this has been made clear showing the rise in gas concentrations and the rise in global average temperatures.
The side effects of the first open Northwest Passage above Canada and Alaska in written history and the collapse of Antarctic glaciers containing ice that is tens of thousands of years old are only part of the story, as are the storms and measurable rising planetary sea levels.
We ignore the data to the peril of our great-grandchildren and their children's future; not to our own, since most of us today will not see the year 2100. We need to accept the sound science of global warming and work to find solutions rather than calling sound science just another opinion.

Richard McBee
Hood River
Why not nuclear energy?
Re Another Voice, Jan. 23: I accept your invitation to contribute to the discussion.
We should not be imploring our president to act unilaterally, he is not a dictator and our system of governance depends on following our Constitution.
The president does not make laws; he may suggest them to the Congress and the people through their elected representatives.
I have checked several sources to try and come up with an average estimate of CO2 statistics to use as an example. The following seem to be a good average of the estimates:
Worldwide contribution by man is 30 billion tons CO2 per year. This produces two parts per million to the atmospheric number.
Thirty billion tons per year divided by two parts per million equals 15 billion parts per million
The UN says we are going to increase the CO2 in the atmosphere by 468 parts per million in the next 100 years: 468 parts per million times 15 billion equals 7 tons.
UN says our temperature will increase approximately 7° F in the next 100 years. Therefore to forestall 1° F increase in temperature we will need to save 1 ton of CO2 from going into the atmosphere.
UN recommends we stop putting CO2 into the atmosphere. Assume we could completely stop putting man-made CO2 into the atmosphere (30 billion) by not using fossil fuels. We would therefore need to save 1 ton of CO2 for a 1° F reduction of temperature increase. One ton divided by 30 billion per year equals 33 years of current use to make the 1° F reduction.
If these figures are correct it is not possible to accomplish this task by driving at a slower speed, building more windmills or any other method currently have. China has surpassed the U.S. in CO2 pollution and India is on its way to much higher contributions.
The question that needs to be answered is just how can we accomplish this task? If the consequences of CO2 are as serious as some want us to believe should we now be having the discussion of the safe use of nuclear energy?
For some reason this subject is avoided and this is confusing as it is the only source of clean energy that will make any difference in the reduction of fossil fuels.
Norman B. Holman
Hood River