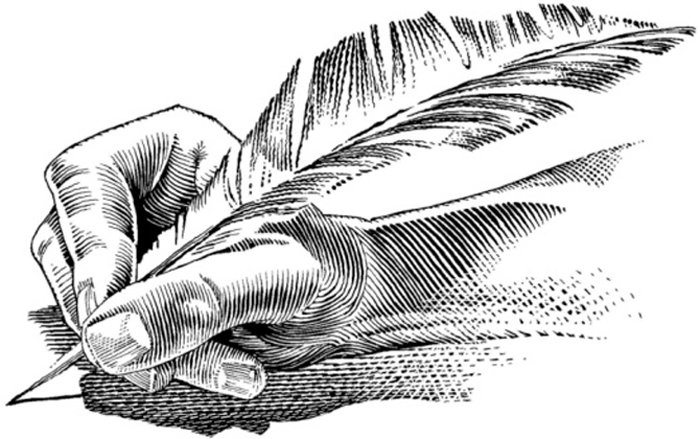 Tuesday, February 12, 2013
'Bullshot' hits mark
"Bullshot Crummond" is just what we needed to shake off the winter blahs! What a kick! Superb acting, directing, props and sound, including Bill Weiler at the keyboard.
Thanks to all talented people who helped bring this little gem back to life!
Maria Kollas
Hood River
Looking deeper
The juxtaposition of two recent letters (Feb. 9) was just too interesting for me not to comment. In "Seek truth on global warming," Dr. Don Rose cited information from a group called "Friends of Science" that rebukes the idea that increased C02 is the main driver of global warming.
In the next letter "Respect other views," Kristine Wilhelm asks us to examine the source of information we read and to question the opinions that are so often presented as facts. Taking Ms. Wilhelm's advice, I googled "Friends of Science" (aka FoS). In 2006, Toronto's leading newspaper, Globe and Mail, revealed that FoS had received substantial funding from the oil and gas industry. In 2007, the University of Calgary audited FoS and determined that the group had a "partisan viewpoint on climate change." The University got a cease and desist order demanding that FoS stop saying they were affiliated with the university.
Friends of Science, a group of Canadian climate change deniers, is a "front" group for the oil and gas industry. Dr. Rose's letter, by citing misleading information on climate change, is one small cog in the huge public relations machine funded by oil and gas companies to create the illusion that there is doubt in the scientific community on climate change.
Confusing the public with self-serving, corporate-funded false science is the same tactic the tobacco industry used to delude the public on the health threat of tobacco and fight any attempt to regulate cigarettes.
As to Ms. Wilhelm, Nathan Salter didn't say that anyone was less intelligent. His point was that Fox news viewers are misinformed and subject to right wing propaganda. It's not intelligence; it's judgment.
There have been seven published studies that found Fox viewers were the least informed about current events versus viewers of other sources. The Fox Effect: the more you watch, the less you know!
Guy Tauscher
Hood River
Gun points to consider
Consider these facts: The U.S. Constitution says the reason for the gun amendment is "a well-regulated Militia, being necessary to the security of a free State…." That need is now covered by the U.S. military establishment.
The new, weak colonies, having no army, needed armed men available to be quickly called together as a military force to protect the fledgling government. That need has vanished. People who insist on having military-style long guns have their personal reasons, but not the U.S. Constitution supporting their gun convictions.
Second, the "gun safety classes" being offered have to do with how to operate a gun. To my knowledge, none of them include certified training and practice in quickly and accurately evaluating an emergency situation, correctly measuring the risk to bystanders and selecting the legal and appropriate application of force. Law officers are trained in these things and even they sometimes make mistakes, as in the shootings of bystanders in Times Square.
Ordinary persons who carry guns are likely to shoot wrongly under the shock of the emergency. Just imagine what might have happened in the theater in Colorado if three or four untrained persons had joined in the firing!
I know very few people, and polls show there are not many, who want all gun ownership prohibited. However, when it comes to high-capacity long guns and high-capacity magazines, which amount to "weapons of mass destruction," it is a different matter.
Now is the time for reasonable, moderate people to express themselves in this discussion. Contact your congress persons. And, express yourself right here in this newspaper.
John Ihle
Hood River
Crossword musts
As a crossword and letter tile game addict I so applaud Hood River News for making the room for some mind exercise activities, including a crossword puzzle. However, it appears some council on the placement of the crossword puzzle on the page is in order.
First: Never, never, ever put the answers on the same page, much less directly juxtaposed to the puzzle. Upside down doesn't matter: I was raised hand-setting type and can turn letters around at will. A small notation indicating the answers will be in next week's puzzle is ideal but putting the answer on a separate page is paramount.
Two: The puzzle must fit within the edges of a paper folded easily in repeated halves until sized appropriately. This is important for transport and to have adequate backing while trying to write answers (and erase errors for us non-pen cowards) on the go. Crosswords are meant to go with a person as the mind ponders the lexical mystery: Ever just have an answer pop up after a period of time?
Three: See number one — I am weak-willed.
Dan Baxter
Hood River
A strategy that worked
Maybe I have just lived too long, but historically, a balanced package to avoid the so-called "fiscal cliff" and "sequester" problems, lower unemployment and eventually reduce the federal deficit would include considerably higher taxes on the richest Americans and much less near-term spending cuts than any of the current proposals. Here are some reasons why:
The top income tax bracket rate was raised from 25 to 63 percent in 1933, to 79 percent in 1936, and finally to over 90 percent in 1944, remaining there through the Eisenhower administration, and at 70 percent or above on through the Nixon and Ford administrations until the Reagan administration drastically lowered it during the 1980s.
Beginning with this tax-raising on the rich, the U.S. economy, fueled by greatly increased government spending for job creation before and during World War II, boomed thereafter like never before and the federal deficit plunged despite it being 123 percent of GDP at war's end (it is about 70 percent now).
Between the 1930s and 1980 CEOs made at most 40 times the average wages of their workers, whereas it is nearly 400 times today.
The top 1 percent now owns at least 42 percent of the national wealth (and pays only 22 percent of the nation's taxes), similar to the huge inequality of wealth when the Great Depression hit in late 1929.
Granted, this strategy of high government spending and high tax rates on the rich to raise revenue in the 1930s and 1940s was needed — and effective — in recovering from the Great Depression.
But that is why the same strategy should be used now because when the big banks were failing in 2008, fed chief Ben Bernanke warned that the consequences of inaction would be worse than the Great Depression, with its begging in the streets and 25 percent unemployment rate. That led to Bush's unpopular 2008 TARP bailout which, along with Obama's 2009 economic stimulus package, is credited by most economists with largely averting the complete economic collapse that Bernanke so feared.
However, more federal spending on job creation, e.g. Obama's proposal to restore our crumbling infrastructure, is still needed to further jump-start the private sector and complete our economic recovery.
Norm Luther
Underwood, Wash.
Bottled H2O is wasteful
Bottled water is big business, and there's big money in bottled water. But for whom? Company presidents and CEOs are the ones who gain, certainly not the city who gives up its water rights, or the few local warehouse workers.
Water for most of us flows unrestricted from our taps. It is cheap, safe, monitored, and the systems are in place. Yet for some crazy reason, the U.S. leads the world in bottled water consumption at 29 billion a year.
Bottled water takes a circuitous and very expensive detour. Seventeen million barrels of crude oil (enough to power one million cars a year) go into making the bottles. Shipping them to and from the bottler takes more fuel. And although the bottles can be recycled, only one out of six do so. Almost five billion wind up in landfills or are littered along roads and waterways.
We would be much better as responsible persons in this perilous climate-changing world to invest not in bottling water, but to ensure peoples of the world have access to clean water and sanitation systems most in the U.S. take for granted.
But such heroic agendas are not on the minds of big business, with their eyes on easy targets such as Cascade Locks, who find themselves in an economic jam. Add to that the recent shake-up and resignation of city council members in Cascade Locks, the timing is ripe for the kill.
I am very concerned how this Nestlé question will be answered. Technically, the water in question belongs to every Oregonian.

Within the past century with its many advances, science has shown some of our errors. Dams are being breached and waters are running wild again. We are questioning the safety of nuclear plants with its hazardous wastes subject to leakage into rivers, or compromised along potential fault lines and tsunami zones.
In similar ways, cities are banning plastic bags, and customers are bringing their own bags. Coffee shops encourage reusable mugs, wineries, refillable bottles.
Bottled water is a recent money-making scheme. Man has lived without it for millennia.
Ricki Duckwall
Parkdale
Low-info voters defined
In my letter where I meant to specify the younger generation, some older adults were very offended by the term "low-information voters." Perhaps the offended didn't see or hear the on-the-street interviews with numerous immature participants, some barely old enough to vote.
And when they were asked about regional, national and world news making today's giant headlines, their answers were mostly incorrect.
However, when queried regarding what Hollywood couples were getting divorced or what hot celebrity got plastered in Paris, instant correct replies graced the microphone. There you have it — and I stand on those grounds (Folgers or Maxwell House).
Of course, not all young adults are in the low-information situation. Many are beyond brilliant.
But, with that said, I still declare: Yes, Virginia, there are low-information voters and the president deserves categorical kudos and an avalanche of accolades for herding the immature to the polls through the entertainment media. His excellent strategy should be celebrated, not ignored.
Bill Davis
Hood River