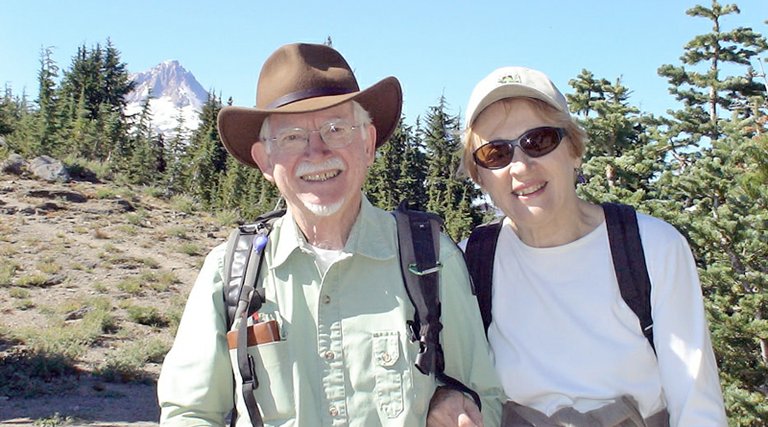 Tuesday, February 12, 2013
The constant in Paul and Maria Kollas' life together has been its inconstancy — from the very beginning of their marriage in 1962.
They met in 1961 in Biloxi, Miss., while both were serving in the U.S. Air Force. Just after they were married, Paul left.
"I was assigned to a post in Australia to set up a new station, and Maria still had six months or so to finish up in the Air Force before she could join me," Paul said. So when I met her on the airplane, she said, 'I don't feel like your wife anymore!'"
"That's really where our marriage started," Maria said. The couple lived there four years, and their first son, Geoffrey, was their "most treasured souvenir."
After that they went back to Mississippi for another three years or so, where daughter Mitzi and son Timothy were born, and the couple was separated again.
"I went off to Korea, by myself," Paul said. "It was an isolated tour; it wasn't my choice — that was 13 months."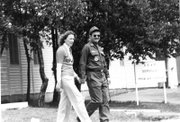 The family's next home, and one of their favorites, was Albuquerque, N.M., for a couple of years. Then it was off to Germany for the next eight years.
Maria was born and raised in northern Germany, in Bremen, so that was familiar turf for her. The young family started out in Wiesbaden for a year or so, then a town off the Belgian border for another couple of years, then up to Hannover for the rest of the time.
Paul was working in the radar field, and didn't get much free time.
"It was an intense job; I was in maintenance, and maintenance gets stepped on by operations people!" he said. "But Maria worked for MWR (Morale, Welfare, Recreation), and she arranged bus tours and so on."
"I took service families on several trips to Holland, and Berlin when it was still divided — that was really outstanding," she said. "We went on one together."
"I did get to go skiing three or four times in eight years, in the Alps," Paul said. Having grown up in Hood River, he learned on "little Cooper Spur, when it still had the rope tow."
When the time came for Paul to retire, deciding where to live was easy, they said: back to Hood River, where Paul was born. They have lived here since 1982.
Now that they don't have to change locations, they keep things interesting by staying busy: They like to walk together, hike and attend local theater and music events, and see their grandchildren when they can.
"And our youngest son has a farm near Sheridan; we love to go there and help out," Maria said.
She also works a few days a week at Tucker Road Animal Hospital, where she has been employed for 24 years, and Paul volunteers at Western Antique Aeroplane & Automobile Museum a half day a week.
The 51 years of constant change has been a good thing for the Kollases, Maria said.
"I think just seeing a lot of places, it just kept life interesting," she said. "Even though it was tough to have to be packed up and move every so often; to leave the people that you fell in love with — your friends — and move on. In a way you cling to each other, because that's a constant."