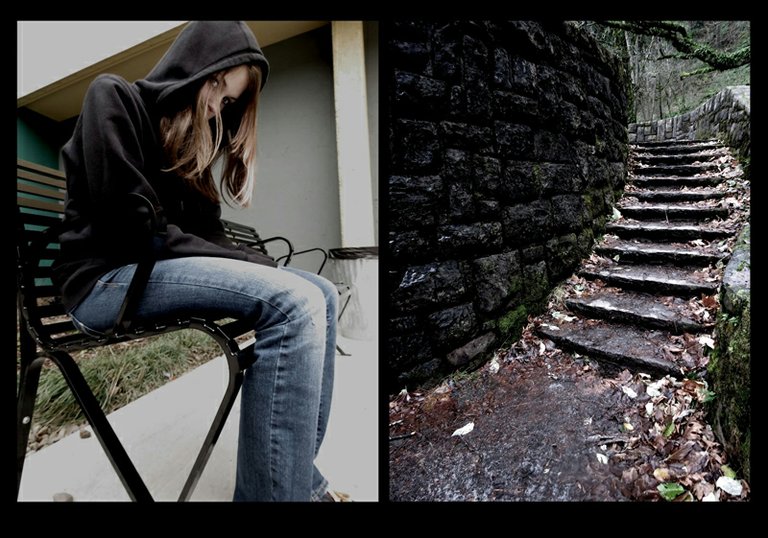 Tuesday, February 19, 2013
Sadie Shepard is an artist. She, at just 17, has learned to value her different perspective on the world, and has learned to help others do the same.
Shepard's emerging photographic talent has recently been recognized in two national competitions, the Scholastic Art and Writing Awards — where she took a regional silver key for her photography portfolio — and through a second-place photo essay award at the national level in the Adobe Youth Voices Aspire Awards.
The Adobe award allowed Shepard to direct a $10,000 donation to the charity of her choice, provide two new laptops to the Hood River Valley High School art department and install five Adobe Photoshop programs on HRV computers. For her direct use, she was given a brand new Flip video camera.
"I gave the donation to a summer camp I went to last year in Lincoln City. It's called B'nai Brith," said Shepard on her chance to help a cause she believes in. "I was also really happy to give the laptops to the art department. We really need more resources."
Shepard is a student of HRVHS art teacher Amirra Malak. She is currently enrolled in Malak's AP Studio Art course. Shepard's evocative, winning photo essay for Adobe came about through a previous class assignment in which Shepard chose a "concentration" topic to work from.
Shepard chose the issue of bullying; an experience she was personally familiar with.
"My 11-year-old sister actually received bullying text messages from a 17-year-old. She was a strong person so it didn't get to her really badly, but it could have," she said.
"I started researching bullying and I wanted to do something about it," said Shepard, who also personally confronted the female bully who targeted her sister. "The girl did apologize."
Shepard went on to explore, through her photo essay, how intimidation now occurs in many forms — including physical threats, isolation and cyber attacks. Her photos capture the emotional depth of those attacks and the way in which finding help can turn things around – an experience she also knows about personally.
"I grew up a small town called Bellaire, Michigan. My freshman year of high school my family decided to move across the country to Hood River, Oregon. It was a really hard time for me, and I had trouble making friends and opening up," said Shepard. It was her experiences in art class that helped her life improve.
"My sophomore year, I signed up for a ceramics class. Taking that class was the start of figuring out who I was and what I wanted to do when I was older. Art has helped me through the hardest part of my life."
For her future, Shepard feels drawn to directing and photography. She feels that telling stories is very important.
However, her inner confidence is a fairly recent personal development.
She credits her art classes at the high school for helping her find herself and her future calling.
"When I first moved here halfway through my freshman year, I hated life. I didn't want to do anything," she said.
"It really was my artwork that helped me see a future. You know, people who are creative, create the world."
To view Shepard's entire photo series visit http://adobe.ly/12Mg1ws.
With a wisdom and courage many adults would envy, Shepard now confidently sees the value of pursuing her dreams.
Based on her strong work, Shepard has received a generous scholarship offer from the School of the Art Institute of Chicago, and is in several portfolio competitions to other schools, as well.