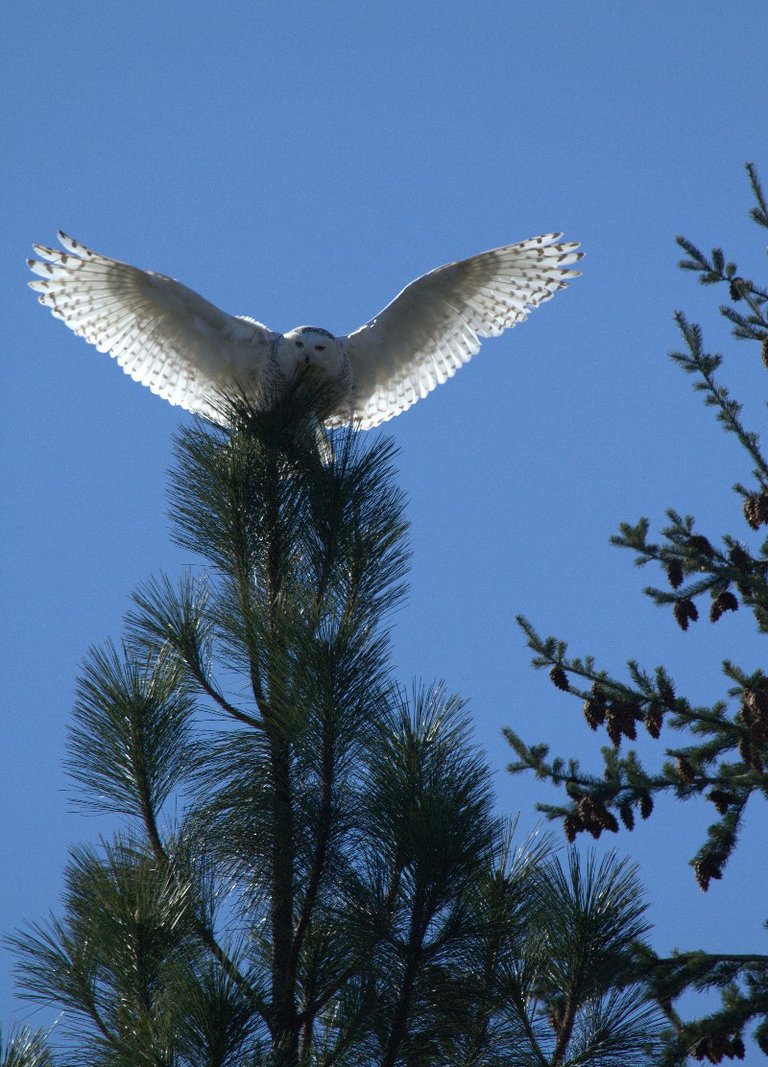 Originally published February 22, 2013 at 12:31 p.m., updated February 22, 2013 at 12:31 p.m.
Hood River — Rara Avis: Jake Allen of Carson, Wash., looked out his window at the Embarq building on Wasco Street Thursday at 11:30 a.m. and saw a rare sight: a snowy owl, perched in a pine tree next to the Union Pacific railroad tracks.
Snowy owls' normal habitat is the North American tundra regions, from Alaska to the East Coast up into the arctic. They are known to migrate to the U.S.-Canada border areas in response to changing habitat conditions.
The raptor paused long enough for Allen, an Insitu employee, to take nearly 100 images, including this one, displaying the translucent beauty of its wing feathers.
Allen used a Canon 7D with a 100-400mm lens, at f4.5 and 6.
"Depending on the severity of the weather, their food resources and the number of young birds produced in the season, we can see these 'eruptive' movements," said Martin Nugent, wildlife biologist for the Oregon Department of Fish and Wildlife in Salem. "They move south and stop where they find food."
According to OregonLive, the Audubon Society has fielded reports of the white owls in Portland and other locales across Oregon, including Bend, Burns, Astoria, Lincoln City and Eugene, where reported sightings of the raptor have been recorded this winter.
"These are magnificent birds, quite easy to spot," said Nugent, who noted that the birds are protected under federal laws throughout the U.S. and Canada. They feed on small mammals and lemmings are their primary food source in their normal terrain.