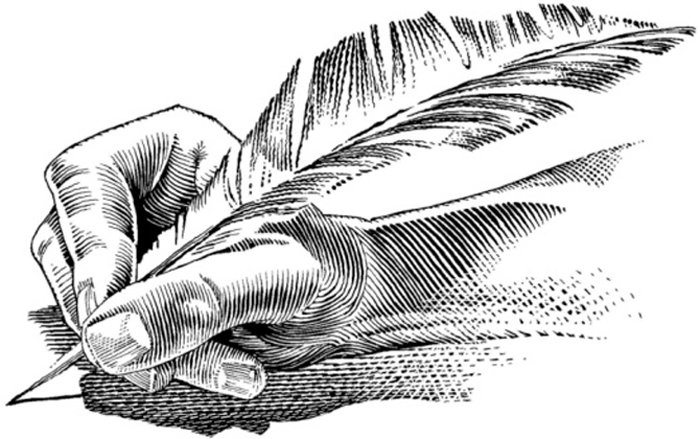 Wednesday, January 2, 2013
Mental health realities
Having worked in health care for 20 years I would like to weigh in on the issue of mental health services and funding. The issue is far less black-and-white than most people realize.
Mental health issues can arise from several different sources. Some of these arise from abnormal chemistry within the brain. Most are caused by the difficulties people have faced in their lives.
Women raped by their loving fathers and brothers suffer quietly for decades with shame and a belief they were somehow responsible for these atrocious acts. Other boys and girls had alcoholic parents who were verbally and/or physically abusive. Some just never really found their place in the world and live as outcasts in one form or another.
The stigma surrounding mental health keeps most people from acknowledging and seeking treatment for their demons. It is still not acceptable to reveal this type of issue to the outside world. No one has a problem saying they are diabetic or suffer from congestive heart failure, even when their poor health habits have caused those very problems.
Ironically, most with mental health problems are probably not at fault for the challenges they face. People suffering from many of the above issues in their past do not recover to become "normal" with a simple pill or a few sessions of psychotherapy. It is a lifelong struggle for them and therapy often requires them to recall the horrible memories and re-examine and relive them just to begin on a path to healing. Not an easy road to travel for obvious reasons.
I hope there is a change in how our culture and health care system view and treat mental health issues. In the meantime, those with mental health issues probably do not need to have access to 50-shot clips, automatic rifles, or friends and family who are convinced these are the only way they can keep their loved ones safe.
In addition, to Mr. Farmer (Our readers write, Dec. 26), although I support the Second and all the other amendments granted to me by the humans who wrote the U.S. Constitution, I think we should all be careful with what we tout as a "God-given right."
Happy and safe New Year to all.
Steve Kaplan
Hood River
Gun control won't help
I was disappointed, but not surprised, to see the Hood River News jump on the gun control bandwagon as the cure to the rash of recent violent tragedies.
The media has these tendencies to rush from one violent tragedy to the next, but there certainly needs to be a broader discussion on how to reduce this trend and to look for real underlying causes, not just feel good measures.
Unfortunately, we have short memories and are selective in the things that can be a cause. A quick reminder that the Oklahoma bombings left 168 dead, including 19 children. No rush to ban fertilizer or prevent bomb making details on the Internet.
Latest statistic from 2009 shows 33,808 vehicle fatalities — no ban on cars; but a focus on education, enforcement and safety.
If one were to look at the number of federal gun laws and penalties already on the books, you would be quite surprised; criminals can be locked up for many years with the existing laws if there were enforcement determination. A gun ban will only serve to really impact law-abiding citizens.
The adage of "when guns are outlawed, only outlaws will have guns" will become true. Most states that have right-to-carry laws have lower crime rates than states without.
After the Connecticut tragedy, the studios delayed release of a new film. I wonder why? Some of the recent violence has been conducted by men in their early 20s. What in our society is creating these situations in this demographic? Some of these individuals have also determined to have some mental health issues.
It would also be prudent to review how we have handled our mental health problems in this country. In many cases it has been to cut funding, with folks falling out of the system and no resources to help or confine these individuals.
To think a gun ban will prevent these tragedies is naïve in my view. It is not a simple answer. Many of the folks in the Mideast live with the daily risk of suicide bombings and much more random violence.
Personally, I would rather take my chances with a random shooter and some opportunity to defend myself and my family than face a truck of fertilizer with a fuse.
Steve Nybroten
White Salmon, Wash.
Health care for all
Living in close-knit Eastern Oregon towns we too often hear of the exorbitant costs borne by friends and neighbors stuck with medical expenses beyond their ability to pay. For all the effort and donations that go into helping them, generally they and their families are still saddled with insurmountable bills which are as life-changing as a medical catastrophe itself.
It is time for all Oregonians to have comprehensive health insurance! Health care is a human right. Most other developed nations provide universal health care to their citizenry.
Insurance companies and the pharmaceutical industry are spending billions to lobby our legislators and bend our minds to oppose single-payer coverage at the national and state levels. Oregon could be the third state in the nation to pass a comprehensive state health care plan.
Health Care for All-Oregon, HCAO, is a statewide, grassroots effort to change Oregon's constitution to include heath care as a human right and to find a way for all Oregonians to have health care throughout our state.
Oregon Rural Actions' health care team is working with more than 60 other Oregon organizations to make Health Care for All a reality. Join us at one of our meetings in January (Jan. 7 or 25), call the office at 541-975-2411 or visit http://bit.ly/12MqFle.
Mary McCracken
La Grande