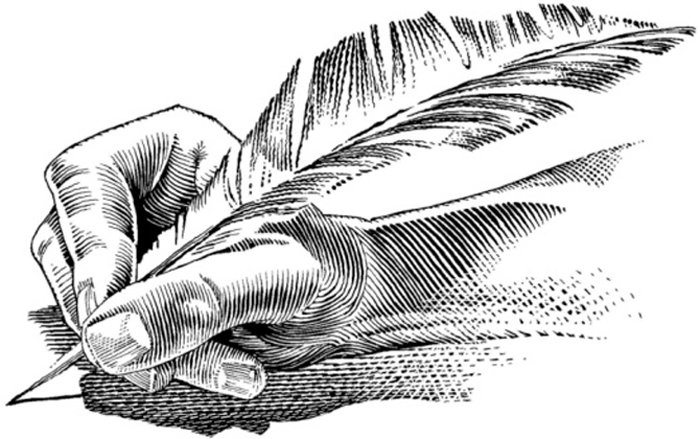 Self-serving representatives
In U.S. History I learned that we live under the model of a representative government, meaning that we elect people who serve us and our interests. Those in the House majority seem to forget this basic premise.
One of the main points of contention regarding the fiscal cliff by the House leaders has been taxation of income. I have heard our Representatives Boehner and McConnell speak on numerous occasions and find it hard to accept their inference that only those in the $250,000 or more tax bracket have the ability to help our economy through job creation and spending.
These men suggest those they represent would rather not earn an additional $100,000 next year or any year if it means paying an additional 5-10 percent in taxes on their earnings. I know the majority of Americans do not make six figures a year, myself included. I have to believe those same people would gladly give back 10 percent of $100,000 given the opportunity to make that money.
Many phone and power company linemen I knew back East worked overtime hours, which placed them into a temporary tax bracket in which 50 percent of overtime pay was taxed. They did the work anyway because it helped their customers and their families; yet still did not end up making $250,000.
People vote for political parties for many different and personal reasons. I cannot help but wonder how you feel properly represented by these people if you still have to budget your money, buy things on sale, or do not have servants in your home.
Steve Kaplan
Hood River
Who pays?
While watching the Rose Bowl game, Stanford against Wisconsin, I was surprised when announcer Brent Musberger commented about the bonus being paid to Wisconsin coach Alvarez. The numbers were shown on the screen along with the announcement that Coach Alvarez was being paid an additional $118,000 for coaching the Rose Bowl game and would be paid another $50,000 if his team won.
With the last election fresh in my mind, and the schools begging the taxpayers for additional money by way of the continued bond measure and also by kicker checks, this hit home. I also think of the complaints about the PERS benefits being paid to former Oregon Coach Bellotti.
I for one wonder why coaches are being paid additional incentives over and above their salary. If state-run universities have this kind of money to give away on a game, why is the taxpayer being asked for more money? With this type of benefits being paid to coaches, PERS cannot help but pay retirement benefits on the total salary.
To go along with that thought, I have a problem with the vote on the last election regarding continuing the bond measure. My problem is if only the land owners are the ones who pay this bond measure, why are all the citizens of Hood River County allowed to vote on this measure? The end result may be the same, but are we sure?
If I am out of line in my thinking, would someone point out my mistakes?
Roger Nelson
Hood River
Food warehouse needed
"Food bank sees needs skyrocket," a Christmas Day article printed in the Columbian newspaper, has become unfortunately a common dilemma throughout our area. Thanks to recent generous donations from local businesses, farmers, individuals and organized food drives, the shelves are nearly full.
A few weeks ago you saw pictures of Hood River Valley High School students lugging 4,800 pounds of food down the stairs to the storage rooms. From the basement all that food must come back up the stairs to be available for people's needs.
The fund drive started in 2012 for a new warehouse/distribution center is now one-third toward our goal. We must reach 100 percent to begin construction.
As a nonprofit, FISH depends entirely on local generosity to keep shelves stocked and to build a much-needed warehouse that can better store all perishable foods when received. Our present quarters are cramped and challenging to find adequate storage.
I hope that 2013 will be the year to reach our goal to start construction for a safer one-story building.
Craig Terry
Hood River
Buy the sword
In response to Steve Kaplan's letter (Jan 2), he says I should be careful touting my God-given rights.
Before Jesus was executed He told His disciples that they need to take care of themselves. In fact, He told them that if they didn't have a sword that they should sell something and buy one. (Book of Luke, Chapter 22, verse 36).
That's all the authority I need.
Mike Farmer
Hood River
Expired tickets
On Jan 1, on one of many thousands of toll crossings of the bridge, my wife gave the attendant a ticket and was told it could not be accepted because it had "expired." We offered to add a quarter to the ticket if that would help, but this was also rejected.
This is a small amount, maybe we have a dozen or so expired tickets; however, I feel there is a principle to be discussed here:
The Port of Hood River Commission has a monopoly on this crossing, and charges tolls to both their constituents and others, most notably residents of Washington on the north side of the bridge.
The port has a duty to be fair in charging fees, taking all facts into account. Setting of fee policy should not be used to punish bridge users or take advantage of them.
Charging a fee for crossing and accepting money means that some value should exist in a ticket, as long as the ticket is genuine.
Since the port has chosen to make pre-purchased tickets worthless, I feel they should return the money to the purchaser. Wouldn't we expect this from any other business? Most agencies would be happy to take your money now and provide the service at a later time.
I was informed that the Port put notices in the paper, etc., about the tickets becoming worthless at the end of 2012. We live in Trout Lake and made a good faith effort to use the tickets prior to the end of the year. We even gave tickets to our daughter who crosses more frequently.
So, the port, with a monopoly and complete power over bridge crossings, has taken our money and then made the tickets worthless. I hope the port rethinks this policy; it is not necessary and is a hardship on customers who bought and attempted to use tickets in good faith.
Michael S. Wellman
Trout Lake, Wash.
Loved year-end issue
Special thanks to all of the staff for the fine Dec. 29 end-of-year issue of the Hood River News. I read with great interest the coverage of our notable extended community and am moved to comment on a few items:
Your editorial "Please Slow Down": As an upper valley resident learning of two serious accidents on Highway 35 last week, I second the plea to drivers made by a former neighbor, Oregon State Trooper Brent Ochesky.
Yes, please slow down on that busy road!
Congratulations to actor, director, playwright Tom Burns for the New York staging of his play, "Tonight Must be Wednesday?" Is there any chance that we will see it produced here in CAST Theater?
We all are invited to the celebration of U.S. poet laureate William Stafford's 99th birthday at the Columbia Center for the Arts on Jan. 13.

The poet's son Kim Stafford taught a fine class at the Center for the Arts this past fall and stirred my nascent yearnings to write poetry.
A recent U.S. poet laureate, Ted Kooser, grew up a few blocks from my childhood home in Ames, Iowa, so maybe there's hope.
I loved reading Esther K. Smith's Leaner Times: memories of a childhood Christmas in a family of nine. It made me want to see a Furby! Also heartwarming was Esther's report on our county's Christmas project that served 2100 folks.
Also News intern Bailey MacManus made being snowbound in Bickleton, Wash., sound like fun. Julie Raefield-Gobbo's bright details of family sing-alongs and the painful changes as family size decreased moved me to tears.
Perhaps the best of news of all was on the front page: Sue Fogle's astonishment when her U.S. Navy Corpsman son Jeremy appeared in uniform at her table at Bette's Place.
Thank you all for the fine, thoughtful coverage!
Mary Schlick
Mount Hood