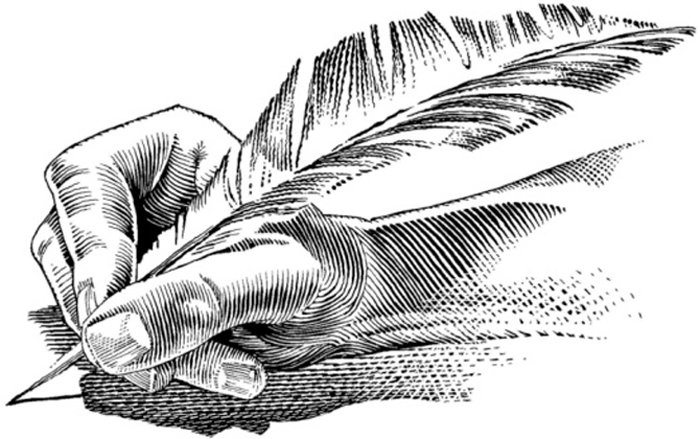 Coach kudos
Phil Hukari, thank you. My son and many other boys on the Wy'east Middle School basketball team had the luck and privilege of being coached by you this year. Your skills, experience and overall positive attitude are really appreciated.
From what I read you have tirelessly done this for years! Thank you so much from a dad and the boys on the team.
Nigel Longland
Hood River
Ads are bad influence
"Drive like it's 72 degrees and sunny" proclaims a Subaru ad header in large letters in a current local magazine. The car, with skis in the roof rack, is depicted with blurred wheels (think speed!) and blurred winter mountain highway scenery resembling Highway 35.
Given the two recent fatalities on this highway, and one of them involving a 19-year-old driving a Subaru (Hood River News, Dec. 29), this ad's incredible disconnect with reality really stands out.
Surely Subaru can create ads that don't imply that symmetrical all-wheel-drive can make the car handle as if the snow and ice were not there and without urging violation of the Basic Rule Law: "You must drive at a speed that is reasonable and cautious for existing conditions."
Sadly, I see the Basic Rule Law violated just about every time I drive Highway 35 when snow and ice are on the road. I would bet many readers have observed the same.
Unfortunately, fatalities happen every year, especially in the winter, despite repeated articles on winter driving and letters in the Hood River News, such as Ricki Duckwall's Dec. 19 "Hwy. 35 alert" and Trooper Ocheskey's "Please slow down" plea in the Dec. 29 editorial. Educating winter drivers is a hard enough task without irresponsible and dangerous behavior-inducing advertisements.
Hugh B. McMahan
Mount Hood
Vietnam vets low priority
The 113th Congress is now seated. The 112th Congress failed to recognize veterans of the Vietnam War by restoring the Agent Orange Equity Act, which did not make it out of committee. These bills (House Bill HR-3612 and Senate Bill S.1629) probably are dead and must be reintroduced.
Only 126 representatives co-sponsored the House bill and only 14 senators co-sponsored the Senate bill. What does this say about the legislators who ignored the bills?
Veterans of the Vietnam War are low priority. We have become a liability for budget dollars, and our quality of life means little to our Congress.

What is the life of a veteran who honorably served country and flag worth?
Freedom is not free.
Every day, another veteran falls ill to a disease attributed to the deadly herbicide Agent Orange. Every week 400 to 500 sick Vietnam veterans die.

The legacy we leave behind is our government does not care.
Advocates for Vietnam veterans must start over to convince our legislators to do what is right. Volunteers help sick veterans gather evidence required by Veterans Affairs for submission of claims; we do the legwork, we meet with members of Congress in support of veterans. Our only reward is knowing we helped a veteran.
What we do is not enough unless we have support from Congress. We ask all Americans to urge our legislators to pass laws to provide equitable VA health care and compensation for sick Vietnam veterans for better quality of life.
John J. Bury
U.S. Navy, retired,
Vietnam War veteran
Media, Pa.
Gas price puzzle
The week before Christmas gas in The Dalles: $3.23 a gallon; Hood River Valley: $3.31 a gallon; Wood Village: $3.03 a gallon.
Is there a reason for this? Maybe someone knows why. I'm curious as to the difference in prices.
Ken Ashbaugh
Odell