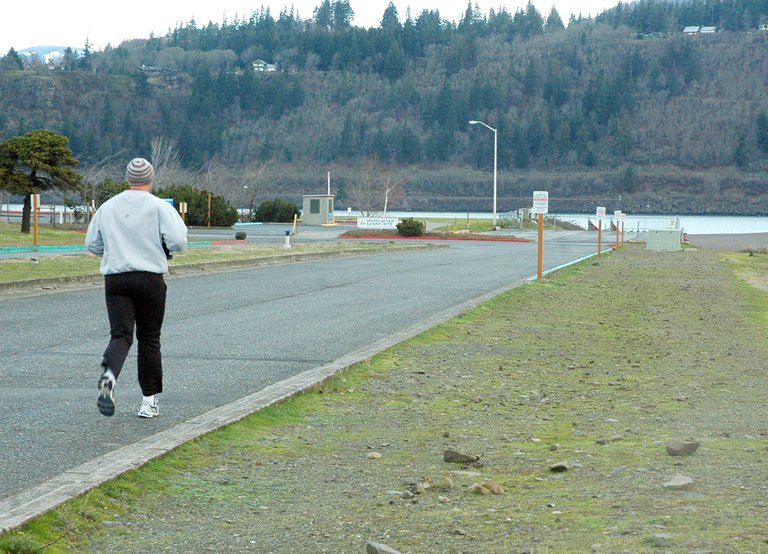 The Port of Hood River has submitted a grant application to ODOT's Active Transportation Section to fund the preliminary engineering needed to prepare for construction of the Nichol's Basin segment of the Hood River Waterfront Trail.
The port's grant application seeks $108,700 in federal funds from the Transportation Enhancement-Oregon Bicycle and Pedestrian Advisory Committee 2012 Combined Solicitation program. TE-OBPAC is inviting public comment on all applications via an online survey through Jan. 31.
The port's trail project is listed in the survey as: "#62 Port of Hood River: Hood River Riverfront Trail: Nichols Basin Segment."
The survey is accessible online at https: //www.surveymonkey.com/s/TE_OBPAC2012
The proposed trail will be located on the west side of the Nichols Basin, beginning at the Event Site and terminating at the port's Lot 1 southern property line, on the south-eastern corner of the 65-acre business park. The trail segment will be approximately 1,160 feet.
The trail's conceptual design was developed in tandem with the Lot 1 planning work, to function well within the proposed development that will occur in the vicinity of the trail.
The trail design prioritizes design standards for a multi-use trail.
Accessibility, connectivity to existing trail segments, functional layout, recreational access, and connections to the adjacent business park were part of the design program's strategy to meet the transportation and economic development goals for the trail.
The current trail concept provides a minimum 10-foot wide hard-surface trail with grades that meet current accessibility standards.
ODOT's press release about TE-OBPAC public comment period is accessible online at: http://www.oregon. gov/ODOT/COMM/Pages/nr12121901.aspx.