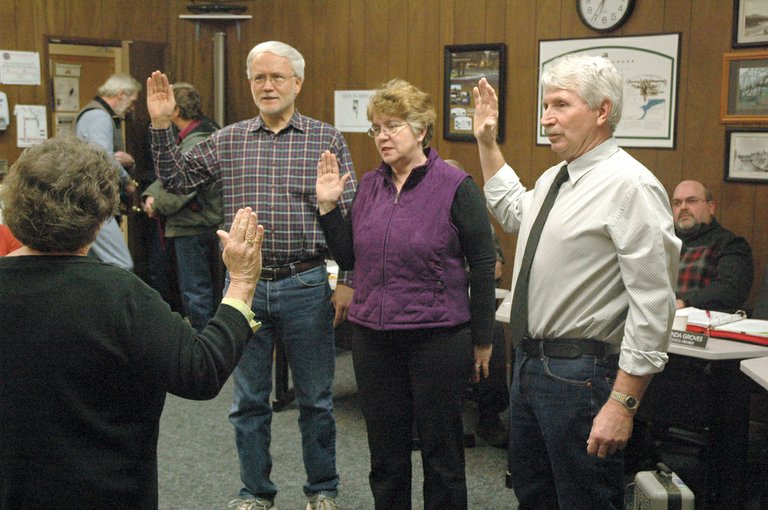 Tuesday, January 15, 2013
The Cascade Locks City Council should ask for applications, and choose the best person for its sixth member.
The decision on how to fill Mayor Tom Cramblett's council vacancy reached a stalemate Monday (see article, page A1).
The appointment would be for two years, the remainder of Cramblett's term. The city charter states that council shall select or appoint someone to fill the vacancy, but leaves open to interpretation how to reach that decision.
Cramblett and the five current council members are deadlocked on how to proceed.
The argument for appointing "the next guy in line" is compelling: It was the people who voted, and the results were close between runners-up Jeff Helfrich and Richard Randall, with 221 and 215 votes, respectively. (This compares to winners Glenda Groves' 250, Randy Holmstrom's 248 and Bruce Fitpatrick's 247.)
However, the last time the city appointed a councilor it did so by fielding applications and interviewing those interested.
Given the difference of opinion, the broader-based solution is the better choice for the community of Cascade Locks. Any eligible citizen, including those who were on the November ballot, could apply and be considered on his or her merits.
It is time for the city to complete the slate of people who will guide the city through what will be a challenging next two years, and beyond.
New City Administrator Gordon Zimmerman needs as much direction, and as little division, as possible.
The same argument applies with regards to the city's recently enhanced cooperation with the Port of Cascade Locks. The port is currently without a general manager, and while that position is in the able hands of acting manager Paul Koch, it would help both agencies, and hence the community, to have a full complement of city councilors.
At its next meeting, the city council should move to open up the process, move quickly to conduct the interviews, and fill that empty chair.
This is a time for compromise. And once that compromise is made, the council should take steps to review and update the charter so the process is codified and understood in the future.