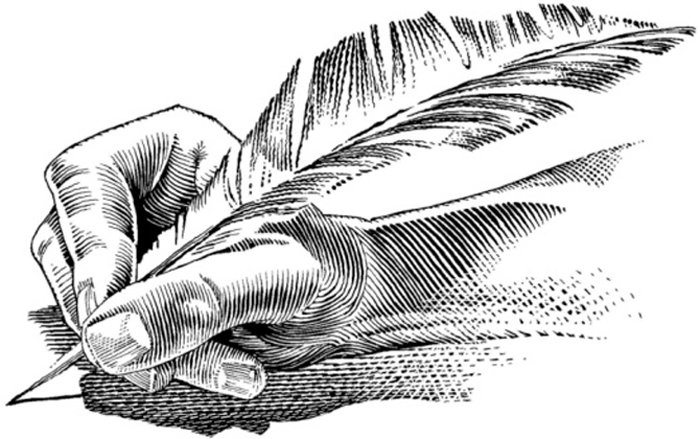 Tuesday, January 15, 2013
Let's work together
For three decades, I've been aware and have made efforts to get our federal government to balance its budget and quit adding to our now $16 trillion debt. Over the last two years, I've been telling people that our country is in deep weeds financially.
However, after watching an Internet video (http://www.epm.org/blog/2013/Jan/11/national-debt) this past weekend, I feel that we all (Republicans, Democrats, Independents, etc.) need to get on the same page to ensure our congressional representatives act quickly and seriously to solve this crisis or we will really go over the "financial cliff!"
President John F. Kennedy during his inaugural address said, "Ask not what your country can do for you; ask what you can do for your country." As I've told both Sen. Ron Wyden and Rep. Greg Walden, it makes no sense to spend money we don't have. Shared sacrifice by everyone (government and citizens) is the only way to keep our country from a financial collapse.
That means not only more taxes for each citizen (even those who are paying none) but also eliminating all but the most critical government programs and reforming those that remain for efficiency. For more details, check out the book "The Debt Bomb" by U.S. Sen. Tom Coburn from Oklahoma, who served on the Simpson-Bowles Commission.
For my part, besides paying more taxes, I'm willing, at age 64, to forgo Medicare coverage and Social Security until I am 67. Would you join me in contacting your elected representatives and also doing whatever you can to help our country?
Let's have the attitude our parents, grandparents, etc. had in order to win World War II. Think what could happen if we start a surge here that sweeps the nation.
Tom Yates
Hood River
Cigarette vs. chimney smoke
Everyone agrees that smoke of any kind is harmful to the human body. Have you stepped outside lately? I believe that cigarette smoke would be much preferred in my neighborhood.
Cigarette smokers can't go outside to smoke around here because the chimney smoke is unbearable. Ironic, isn't it? Oh yeah.
I used to smoke. I received less secondhand smoke from a carton of cigarettes than I do from one chimney across the street. Just sayin'.
Wanda Smiley
Hood River
Obama not anti-Israeli
Whenever the subject of Israel pops up in our daily news diet, and it does so with great frequency, rational thinking simply flies out the window.
We're informed that Israeli Prime Minister Benjamin Netanyahu and U.S. President Obama don't get along with each other. There is a widespread perception at work in some circles that Obama isn't sufficiently pro-Israeli, and that the toxins affecting relations between Washington, D.C., and Jerusalem somehow are all his fault.
Obama's desire to see Chuck Hagel heading the Department of Defense is seen as just one more administration swipe at the Jewish state.
It is actually a load of fantastic nonsense to charge Obama with having some sort of inherited animus against Israel. Rather, both he and other members of his administration are acutely aware of just how incredibly self-defeating and self-subverting the policies of Netanyahu's ruling coalition happen to be. Continuing to seed the territories conquered in 1967 with thousands of fanaticized Jewish settlers is a recipe for total catastrophe.
President Obama's team is concerned that the current rulers of Israel will drag America into a terrifically dangerous Middle Eastern maelstrom. They are right to be concerned. Netanyahu will almost certainly be re-elected on Jan. 22. Moreover, his coalition will likely be pushed even further to the political right by candidates whose priorities center almost exclusively on serving settler interests.
Obama is not "anti-Israeli." The real problem is that Israel has lurched crazily into the farthest right-wing political realm. Our president is under no obligation whatsoever to go along with Jerusalem's ideological lunacy.
Frank W. Goheen
Camas, Wash.
Dangerous intersection
There is a water drainage area at the corner of Sixth street and Sherman on the north end of Serpentine Road. When it is cold this water continues to leak across the intersection and turn into a sheet of ice — especially dangerous for motorcycles and bicycles coming down off the hill of Serpentine Road as it is sort of a blind corner.
I'm not sure if it is a property owner issue or a city issue; either way it seems to be getting worse with time. The water leaks all year long, even in the summer months.
Recently I witnessed a van get stuck here on the ice, creating a very dangerous situation.
Please warn people and take extra care while using this four-way intersection.
Elizabeth Anderson
Hood River
Reasonable regulation
The media is reporting that it is less and less likely that Congress will pass any limitation on the sale of military-style guns and high-capacity ammunition magazines due to intense efforts by the gun lobby. Even a required background check for every gun buyer to stop sales to those not qualified by law is doubtful.
It is time for those of us who want reasonable regulation of weapons designed to kill people rapidly to exert counter-pressure on our own Congressman Greg Walden. He is a person of power in Congress. E-mail him at congressman.greg.walden@mail.house.gov.
The media is also reporting that pressure applied by the National Rifle Association has led to prohibiting any federal funds to even study shootings in homes to look for the facts concerning gun accidents, suicides, murders and intruder shootings in our homes. One small study found that for every intruder shot in defense of a home there were 43 in home gun accidents, suicides and murders.
My own reading of the news reports finds few shootings of intruders and many other gun tragedies in people's homes. The National Institutes of Health can study the figures on deaths due to cancer, auto accidents, etc., but not home shootings.
My friends who are gun advocates are afraid that any gun regulation will lead to complete prohibition of gun ownership. I know of no one who advocates that extreme regulation. The Supreme Court would not allow it. I can only conclude that such fears are unreasonable and greatly exaggerated.
It's time for more reasonable folk to push our political leaders who don't resist NRA lobbying and insist on regulation of guns designed as human killing machines for the good of the country, or quit being so shocked and griping about the mass shootings in schools, malls, theaters, etc.
John Ihle
Hood River
Adopt A Dog corrections
I would like to thank you for your recent article (Jan. 12) bringing attention to Hood River Adopt A Dog. It is a fantastic organization doing wonderful things for dogs in need.
I would like, however, to clarify some items in order to give credit to the people to whom it belongs and to accurately reflect the full scope of our program.
Mainly, I'd like it noted that we have far more than the stated "cadre of 12 stalwart volunteers" to make the Adopt A Dog program function.
Adopt A Dog's current volunteer roster numbers seven very active volunteer directors, four volunteer adoption counselors who do the bulk of the communication with potential adopters and 12 volunteer shift supervisors who perform daily chores and keep tabs on all dog activity.
We also have a volunteer veterinarian, a volunteer accountant, a volunteer behavior assessment team, a volunteer fundraising committee, volunteers who create fliers, send thank-you notes and follow up with adopters, volunteers who transport dogs to veterinary appointments and volunteers who foster dogs in their homes.
There are also volunteers who manage our website and Facebook page, and volunteers who, amazingly, show up at any one of our two shifts in each day of the year to walk dogs in all weather, sooth nervous dogs, clean, feed, and be the champions that these dogs need.
All told, our "cadre" of the above-noted volunteers numbers 67, and operates with only three part-time staff: the executive director, the shelter coordinator and the volunteer coordinator (not a total of four as noted in the article).
While the staff's work touches on all activities during the administration of the program, without a small army of very dedicated volunteers doing "routine care" of the dogs and doing what it takes to get them into good homes, none of the happy stories you read about would be possible.
On another minor note, I'd like to share that Adopt A Dog increasingly serves a greater area than solely Hood River County, taking in dogs from neighboring counties, such as Izzy, the dog that was relinquished from an alleged domestic disturbance scenario. While we have limited capacity to do so, we provide Gorge-wide help to dogs that may have no other resources available to save them.
Linda Vandenberg
Executive director
Hood River Adopt A Dog
Hood River