Wednesday, January 23, 2013
From Oregon State Police:
Update 8 a.m.: The dolphin sticker on the 97 Chevy Cavalier with plate 229 BUK is now reported to be in the rear window, not the trunk. Additional photo of Depriest added.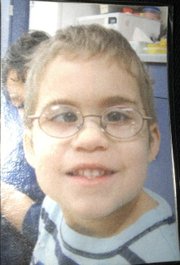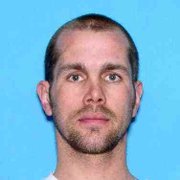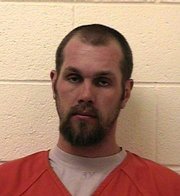 An AMBER Alert is being activated in Oregon related to the reported kidnapping of a 5-year old boy by an adult male following an assault in the city of The Dalles. Oregon State Police (OSP) is assisting The Dalles Police Department with the initial release of information.
The abducted child is identified as SKYLAR MELDIN COULCER-JARDING, age 5. He is described as white male, 3'6", 45 - 50 lbs, with sandy brown hair. He wears glasses, is cross-eyed, and has a speed impediment. Clothing description is not available at this time.
The child was reported taken January 23, 2013 at approximately 5:40 a.m. from a home in The Dalles when the suspect identified as BRIAN LESTER DEPRIEST, age 36, went into the child's residence and assaulted someone with a hammer. DEPRIEST, who is from The Dalles and knows the boy's mother, took the boy and reportedly left in a stolen bluish-green 1997 Chevrolet Cavalier displaying Oregon license 229 BUK. The vehicle is said to be in fair condition and has a dolphin sticker on the trunk area.
DEPRIEST is described as a white male, 6'5", 201 lbs, with brown hair and blue eyes. He was wearing a black hoodie sweatshirt and blue jeans.
Anyone seeing the vehicle, the suspect and or child are asked to call 9-1-1 or Oregon State Police dispatch center at 1-866-5AMBER5 (866-526-2375)