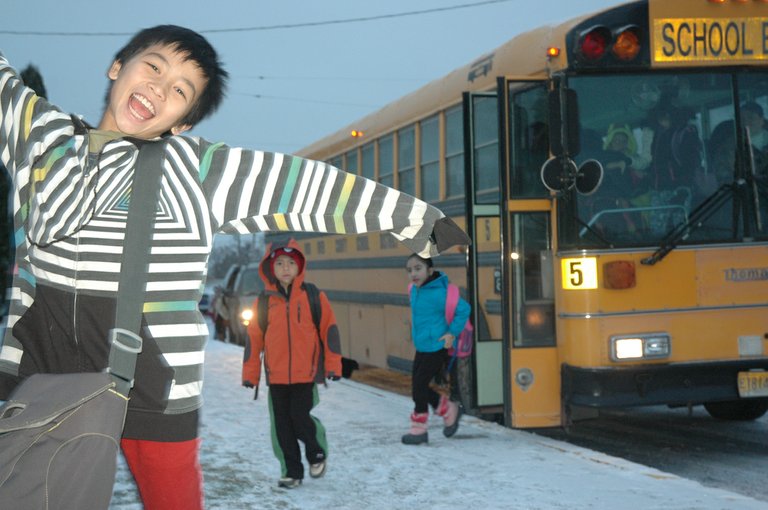 It may have been a surprise to some people that the Hood River County School District chose to have a two-hour delay on Wednesday, when most of the valley had just a trace of snow.
Supt. Charlie Beck said that icy road conditions in parts of the valley were the main reason the decision was made. This allowed time for county crews to apply sand to make them safer; but the delay also bought a little time to see whether the freezing rain in the forecast would materialize. It didn't.
"Districts across the river in Washington were closed for the day," he said. "Our two-hour delay was consistent with what other districts decided to do."
Some people were surprised at the delay for a different reason: There was no automated phone message alert, as there has been in the past.
"We started the year doing the automated phone messages, but we were asked by a lot of people not to do them anymore," Beck said. "It also takes considerable time to call the entire district; and by the time all the calls were made sometimes it's a little late."
The decision was made to discontinue the automated alert calls after the Dec. 19 snow day.
Now, parents have a choice of signing up for FlashAlerts (delivered by email; to sign up visit http://bit.ly/WpQYrE), visiting the school district website (www.hoodriver. k12.or.us) or watching the Portland television news for reports on school closures and delays.
n
The next school board meeting is scheduled for Feb. 13 at 6:30 p.m. in the district office board room, located at 101 Eugene St., Hood River. The agenda will be posted on the district website by the previous Friday.