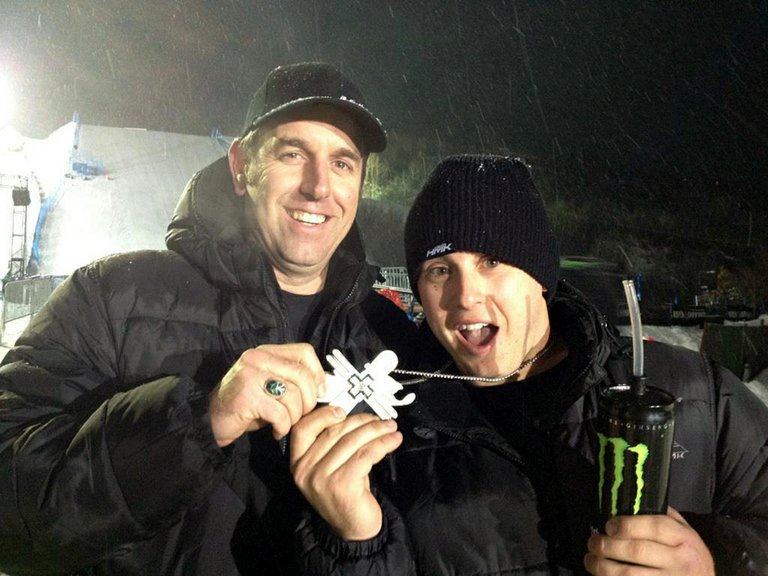 In hindsight, life-changing twists of fate are rarely as obvious as the one Kirk Zack had on his birthday in November of 1995. Playing a celebratory round of golf at the Indian Creek Golf Course, Zack teed-up on the 10th hole, took a swing and sunk the shot most golfers go their entire lives without sinking. At the time a hole-in-one had a $1,000 payout.
Today Zack and his son, Colson, are in Aspen, Colo. for the largest extreme sports festival in the world– the X Games – where HMK, the snowmobiling company Zack founded in 1999, is on the world stage.
"Life is pretty funny sometimes; how it throws things like that at you," Zack said last week from his uptown Hood River office nicknamed the Garage Mahal. Stacked with enough sporting goods to make any fun-loving adult feel like a kid in a candy store, the oversized garage is home and world headquarters to HMK; an abbreivation for the snomobiling term "highmark."
"I had a friend who wanted to get sleds together, but I didn't have the money to buy one," Zack said. "I used the money from that hole-in-one to buy my first sled since leaving Wisconsin five years prior. We rode all over on those things exploring the area and using them for backcountry snowboarding. It's like they say, sleds are the poor man's helicopter."
At about the same time, Zack was working for Heelside, a former Hood River company that specialized in snowboarding boots and boards. With gear technologies improving by leaps and bounds, Zack saw advances being made in the snowboard industry that were needed in snowmobiling gear as well.
"It all started with a prototype boot I made based on new snowboarding boot technology but designed specifically for snowmobiling," Zack said. In another life-changing twist of fate, Polaris, the company he pitched the design to, told him the design would never work. "Looking back, that's the best thing that could have happened to me. If they had said yes, the brand would be theirs and HMK wouldn't exist."
HMK's boot line exploded in popularity and was fueled by the paralleling evolution that snowmobiling was undergoing. The image and function of the brand expanded quickly, and before long the letters HMK could be seen on jackets, pants, gloves, helmets, packs and an array of other soft goods.
"Who would have thought that things would lead to this," Zack said, flipping through HMK's latest product catalog. "We have our own complete line; we have five full-time employees and work with more than 20 factories. It's hard to believe it all when I think about it. I had an old "Surf the Gorge" poster in college and I always said I was going to live there someday. But I never would have believed that something like this would happen to me here. It's humbling to think about."
Along with being one of the busiest months of the year, January is also the most exciting for Zack and HMK. Since snocross racing was introduced to the X-Games in 1998, snowmobiling has grown into a fan favorite of the annual extreme sports festival, and Zack has had a front-row seat to the action for several years.
"I was a judge for a while, but my role this year will be more of support," he said last week, while getting his decked-out HMK truck and trailer ready for a 27-hour drive to Aspen. "I'll help organize the judges and keep the flow running smoothly and will have our trailer on hand as a support for athletes and course workers."
In the last few years of Winter X, course racing has taken a back seat to the edge-of-your-seat freestyle and best trick contests, which feature athletes flying and flipping through the air in ludicrous fashion on high performance sleds.
Contests run Jan. 24-27 in Aspen and are televised around the world. If you look close enough you're likely to see the HMK brand all over the snowmobiling events, and if you look even closer, you might even see Zack on the sidelines of the course, proudly representing Hood River at one of the biggest sporting events on the planet.
"The X-Games are a ton of fun," he said. "I've traveled all over the world and have been to all kinds of events over the years, so it's like a family reunion when you get there and see everyone. The friends you make and people you meet along the way are what it's all about."