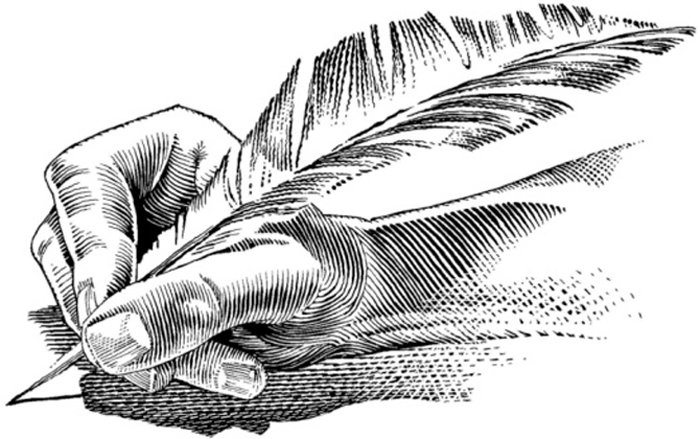 Tuesday, January 29, 2013
Clever endeavor
By appearing constantly on entertainment media such as with the late-night comics, on daytime talk shows and rubbing elbows with the Hollywood elite, Mr. Obama knew what he was achieving on "The Entertainment President" — the vigorous support from the nation's "low information voters," who were thoroughly taken in by his snow-blinding smile and his message that subtly said: "I am the most likable candidate. Vote for me and I'll give you everything you want."
You have to hand it to the president — he really knew what he was doing: How to energize the low-information voter and give them excessive incentive to get to the polls and outnumber the Republican/conservative turnout. That's how the brainwashed defeated the energized.
Let's give President Obama "The Clever Endeavor" award.
Bill Davis
Hood River
Mother the earth
In the days of the spotted owl, they told us that loggers and environmentalists had nothing in common. We believed them, and either put up yellow ribbons or slunk away silently.
In our great-great-grandparents' day, they said it was impossible to fish out the Columbia, with so many salmon you could walk across their backs. Most of the canneries closed decades ago, and today we blow-up dams to rescue tiny salmon runs.
We took the living resources from the water, from the land, and now we move to the very bones of the earth, to extract coal. Business as usual.
But this time it is different. We stand on the edge of a precipice, blindfolded by our own greed and comfort. Can we take the blindfold off? It is time to Mother the Earth. Leave the coal in the ground.
Nia Wellman
Trout Lake, Wash.
True cost of coal
All Gorge residents have a stake in the proposals to export massive amounts of coal through the Columbia Gorge by barge and rail. This is because we will all bear the impacts: reduced tourism, business, health issues, infrastructure costs and reduced air and water quality.
People and species from around the world also have a stake in coal exports. A new research study commissioned by Greenpeace ranked these proposals as the fifth-most dangerous fossil-fuel project currently being planned worldwide! (Google: Greenpeace, Point of No Return or "The True Cost of Coal" by the National Wildlife Federation.)
You and I both know these coal companies, particularly the foreign ones, will not bear these costs but will receive the profits. They are already getting the coal at a cheap price; they want the railroad to be responsible for any fire or damage done along the route; and they want the taxpayer to bear the price of infrastructure needed so that normal traffic can still run.
The companies say this will create jobs (relatively few long-term) but they don't want to bear the cost of job loss in communities along the route. They want to sell the coal, which will pollute our air, but don't feel responsible to clean it up.
You and I know these shipments are increasing the probability that China and India (the destination for this coal) will use this cheap energy instead of developing more sustainable energy. You and I know we are shutting down our coal use in the U.S. because of pollution.
So tell me; why do we want to export it, only to have it come back as toxins in the air and water? Know this: You will be affected.
Susan Ratliff
Hood River
Close loopholes
Re: "Need gun law change" (Our readers write, Jan. 26): I would also like to thank Sheriff English for not jumping on the bandwagon. The statistics are incomplete though; in a lot of the countries that may have lower gun deaths, they have higher crime rates.
A lot of people are jumping on the bandwagon to make it harder on law-abiding citizens. The background check system works well but could be slightly improved; in the recent shootings the suspects tried to buy guns but were denied.
Some do get through the system, though, because if the dealer does not get an OK from the FBI after three business days the dealer can release the gun to the buyer. Most small-town dealers will not do this even though they can, because if something is found the gun has to be retrieved. This is a loophole that needs fixed along with the gun show loophole.
Oregon background checks go through the FBI and Oregon State Police. And as for semi-auto rifles, they are not assault weapons. Assault weapons are fully automatic and are already unlawful to own.
I think most all people on both sides would agree to a ban on sporting rifles (semi-auto with accessories) and high-capacity clips anywhere within 3 miles of city limits. Just a thought.
Ronald Morgan
Parkdale
Add sixth 'crazy' idea
I'd like to add one (hopefully) not-so-crazy idea to the excellent ones offered in the editor's Jan. 26 "Round Table." While the construction costs for the athlete's center (Jaqua "Academic" Center) were donated by Phil Knight, most, if not all, maintenance and operating costs are borne by us state taxpayers.
Meanwhile, two-thirds or more of the fancy, new building is off-limits to all students and anybody else except student athletes.
My proposal is simple: All the building's facilities and services should be open to all students of higher academic standing (as are the athletes in their athletics) or none of the operating and maintenance costs should be paid by the taxpayers.
Let's justify "academic" in its name! And take another stride toward Kirby's "crazy ideas."
Dave Dockham
Hood River
Stone throwing
If you live in a glass house think before you start throwing stones. Some people are calling for gun control while they are talking on their cellphones while driving.
According to the National Safety Council, 6,000 adults, teens and children were killed by SANE people using cellphones while driving; 500,000 were injured by people using a cellphone while driving! Twenty-eight percent of all car accidents were caused by cellphone use.
Remember, dead is dead; whether it is due to an insane person with a gun or a sane person using a cellphone while driving!
Jerry Petricko
Hood River