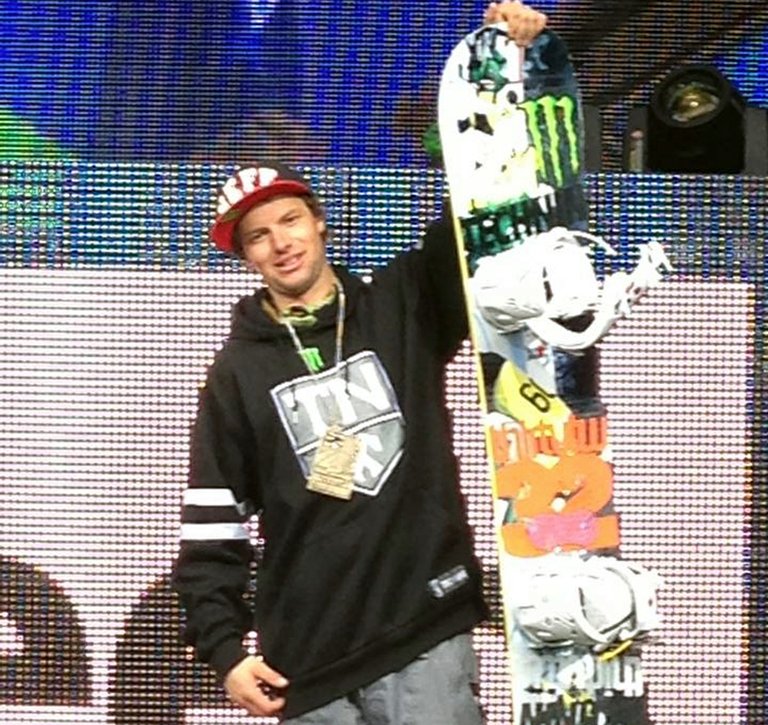 Tuesday, January 29, 2013
Hood River native Dylan Thompson was in Aspen last week for the 2013 X Games. Competing in the Snowboard Street event, Thompson finished third overall to claim bronze — his first X-Games medal — behind Louif Paradis and Dylan Alito in first and second.
The event started with riders in two heats trying to tally the highest two-run score to qualify for the finals on a short course of rails, a few kickers and a massive wall ride (pictured above).
Thompson made the finals with fellow riders Jaeger Bailey, Ryan Paul, Dan Brisse, Paradis and Alito.
To see a collection of Thompson's X Games runs visit www.http://bit.ly/VlFLZ4. To see Thompson's feature video in Transworld Snowboarding, see http://bit.ly/UuuM1L.
Photos by Kris Goodwillie (above) and submitted