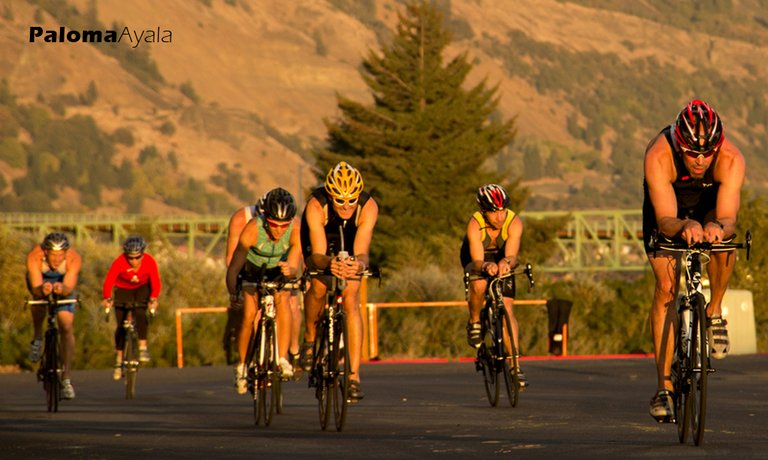 Patrick Hiller, a three-year member of the Columbia Gorge Triathlon Club, described his first Tuesday night training with the group: "I showed up with just my mountain bike and boardshorts. Somebody loaned me goggles to wear for the swim and everyone was very inclusive." Hiller said that now, three years later, he's a dedicated, competitive triathlete.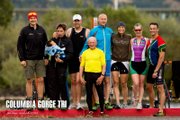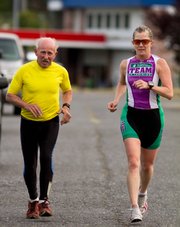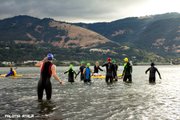 For members of the Columbia Gorge Triathlon Club, Tuesday night is tri night. Every Tuesday the group meets at the Event Site at 6 p.m. for a 100-yard swim, 8-mile bike ride and 2-mile run. According to Clint Bogard, an active Triathlon Club member, attendance is generally between five and 20 athletes on any given night, and most of them spend between 45 and 75 minutes to complete the course.
The Columbia Gorge Triathlon Club is free to join and most training events are organized through their Facebook group.
"I've heard that we have a reputation for being a hard-core and intense tri club but we are definitely not that; we're easy-going; come and play with us," encourages Bogard.
According to Bogard, Tuesday night's training is a great opportunity for someone who is curious about triathlon and wants to give it a try. He invites people to come down to watch or try one or two disciplines. Hiller describes the group as a broad mix, including everything from serious racers to individuals who show up for a workout and a bit of socializing.
For experienced triathletes, "the Tuesday night training session sometimes becomes something like a drag race," said Bogard. The training format is advantageous because it allows the triathletes to practice transitioning from one discipline to the next and provides a race simulation.
The Columbia Gorge Triathlon Club trains together more often than just Tuesdays. Typically they do an open-water swim on Sunday mornings which is about a mile long and crosses under the Hood River Toll Bridge. They also get together throughout the week for long or short distance group training rides and runs that are posted on their Facebook page.
Hiller insisted that the success of these group training sessions is due to the volume of communication among the group. They are very open about the distance and pace of the ride they are planning. Some of the rides are no-drop rides, meaning they won't leave behind someone who has a slower pace than the group. They pride themselves on being diligent about looking out for the new members of the group.
Bogard said, "When people are training, whatever they're training for, it's nice to have 10 people instead of one or two for those longer training rides." Hiller pointed out, "If you are training for a bigger triathlon solo, you are going to be spending a lot of time alone, so the group rides can be really nice." The club also benefits members because they have the chance to discuss training strategies, nutrition ideas, share experiences, exchange information about their individual training plans, and travel to races together.
"I love the lifestyle; it forces you to work out a lot, to go outside, play with your friends, and to go on long rides," described Bogard.
There are more than 100 members in their Facebook group, approximately 15 of which are actively competing in triathlons.
Three Columbia Gorge Triathlon Club members completed the Coeur d'Alene Ironman on June 23. Trish Kepple finished in 11 hours, 43 minutes, Patti Murry Boyd in 12:15 and Bogard came in at 12:36. Group members have plans to compete in triathlons all over the West this summer, including Ironman Canada, Ironman Tahoe, and the Aluminum man Triathlon in The Dalles which will take place on Sept. 7.
Bogard said that the Hood River Triathlon Club usually has about 20 participants in the Aluminum Man. This race has options for either spring or Olympic distance triathlon or duathlon (bike and run) races. Bogard insists that the Aluminum Man is the perfect opportunity for athletes who want to try out a race in a casual atmosphere.