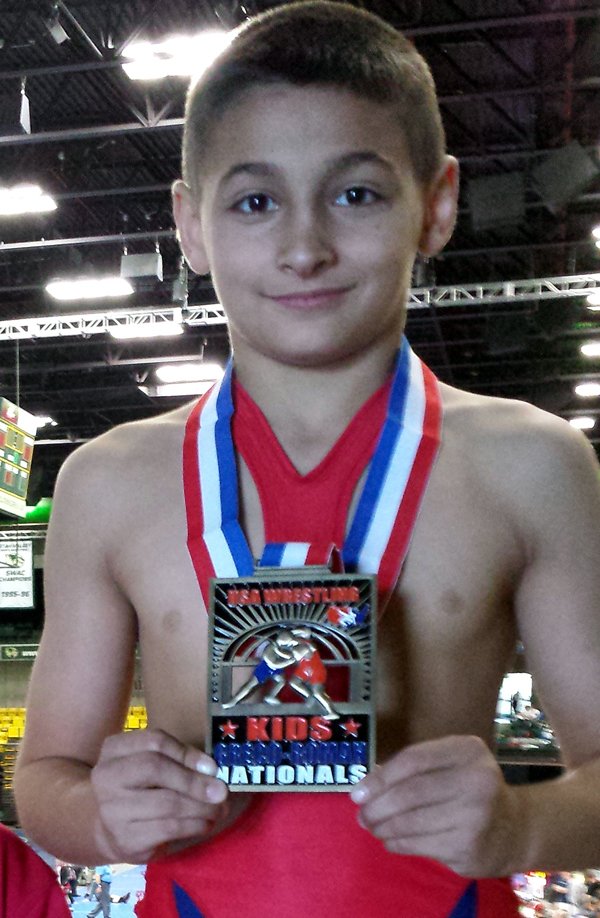 Hood River wrestler Noah Wachsmuth claimed his second national title in the recent 2013 ASICS/USA Wrestling kids National Championships in Orem, Utah. Wrestling in the 80-pound Novice age division (11-12), Wachsmuth went 5-0 with four technical falls and a 7-5 decision to win the Greco Roman title.
The national title is his second; in 2011 he won the freestyle championship.
Wachsumth also placed fifth this year in the Freestyle tournament. He was accompanied by fellow Hood River wrestlers Ryan Zeller (65-pound Novice) and Jeremiah Wachsmuth (45-pound Bantam). Zeller went 4-2 in the freestyle tournament to place fourth and 5-2 in the Greco Roman tournament to place fifth and claim All-American status in both disciplines. For Jeremiah Wachsmuth, Noah's younger brother, an eighth-place Greco Roman performance gave him All-American honors as well.
For Noah Wachsmuth and Zeller, the tournament wraps up what has been an impressive season. Wachsmuth tallied 66 wins and eight losses and finished ranked in the top two percent in the country by USAW's National Ranking system. With a 34-17 record, Zeller finished in the top 16 percent of the same rankings for his weight class.