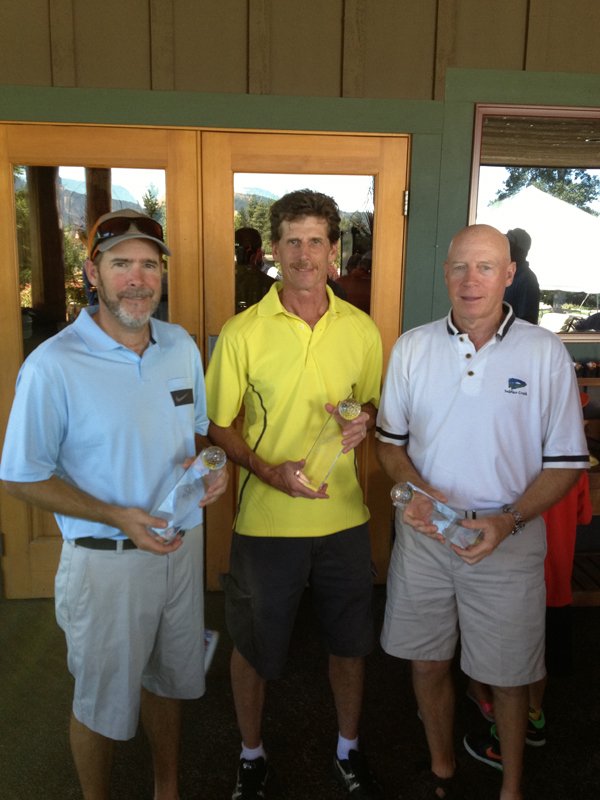 Hood River's Pete Hixon put together a three-day total of 225 to win the annual Indian Creek Men's Golf Association's annual club championship last week. Hixon put together three very consistant rounds — 72, 77 and 76 — for the win. The tournament's Senior (over 55) champion honors went to defending champion Mark Mason, who logged a three-round total of 238. Super Senior (over 65) champion Ross Kitt also defended his title from last year with a 251 total.
Other highlights from the tourney are as follows:
The low round of day three went to Kent Shelley, who shot a 74. The same day, Paul Dezurick claimed the only two-stroke of the tournament with an eagle on the first hole as he holed-out from 180 yards out with a five-wood.
A flight highlights: 1st: Tyson Jacobs, 234; 2nd: Yoyo Cervantes, 238; 3rd: Jake Morgan, 239; 4th: Kent Shelley, 243; Low net: Tyler Freas, 223
B Flight highlights: 1st: Jim Slusher, 240; 2nd: Gene Aslin, 254; 3rd: Scott Linden, 258; 4th: Kelly Yackley, 259; Low net: Bill Morrissey, 223
C Flight highlights: Randy Yoshimura, 263; 2nd: Dan Nielson, 267; 3rd: Brian Fallow, 277; 4th: Dan McConnell, 279; Low net: Mark Schmidt, 221
The ICMGA's next event is two-man tournament Aug. 10-11, with the first day a scramble on the front nine and the second a Chapman format on the back. The Fall Handicap tourney is set for Sept. 14-15.