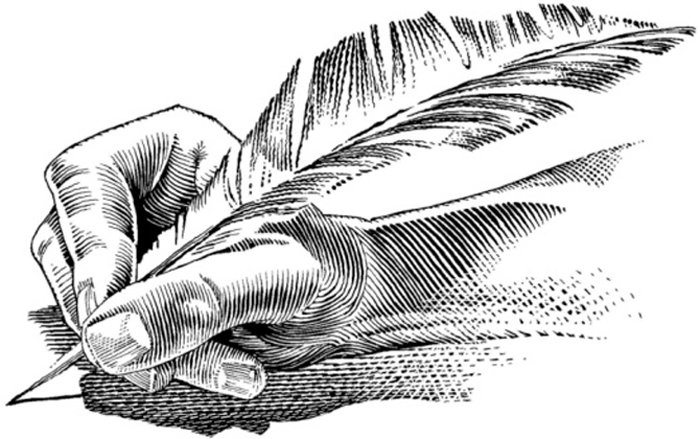 End data collection
Rep Walden is in favor of National Security Agency storing data on Americans. He was the only Oregon representative to Congress that voted for keeping the funding rolling to the NSA to support this collection program.
Remember that when you next have a chance to vote for the District 2 representative to Congress.
To verify my claim, visit www.house.gov and review the final vote results for roll call 412 on HR 2397 recorded vote on July 24, 2013.
Rob Kovacich
Hood River
Time to resign
The newly formed Hood River Citizens for Accountability is asking Mayor Arthur Babitz to resign immediately. Many of us were part of the group that attended City Council meetings on July 3 and again on July 8.

City Hall was filled to the brim as a standing-room-only crowd of city residents, business leaders, former city councilmen and former mayors came to speak in favor of City Manager Bob Francis.

Bob Francis' resignation had come as a shock to many but as we learned more, it is clear that Mayor Babitz created a work situation that made it impossible for Bob to stay.

At that time, numerous people reminded Mayor Babitz that we are a city manager-run city (unlike Portland which is a mayor-run city) and that he had worked outside the rules of our City Charter by consistently interfering in the day-to-day work of the city manager.
Because of Mayor Babitz' actions, Hood River has lost a great city manager. City council and staff will have to spend the next three to six months working with an interim manager. Hood River will be spending lots of money and time to find a new city manager.
This waste of funds and diversion of staff time away from the numerous projects will impact Hood River. This would be totally unnecessary had Mayor Babitz resigned.
Now, as the search begins, it is more imperative that Mayor Babitz resign. Any candidate for city manager will quickly learn that the previous, well-respected city manager resigned due to the mayor's actions. Who would want to work in this type of environment? What type of applicants will apply?
The July 24 Hood River News noted that Mayor Babitz has acknowledged he will not seek re-election. Hood River Citizens for Accountability would request that he resign now.
Ann Kramer
Hood River
Need new mayor
The current state of disarray in our city government is sad and completely unnecessary. Mayor Babitz has acted, and continues to act, in violation of the duties of his office as spelled out in the voter approved Hood River City Charter. The mayor has undermined the authority of the city management structure, resulting in the unfortunate resignation of City Manager Bob Francis.
While Mayor Babitz has done a number of good things for the city during his tenure, his flagrant disregard of the City Charter has made him unfit to continue as mayor. The mayor should heed the call of the large diverse group of upset citizens to do one final good thing for the city and submit his immediate resignation.
Only with the mayor promptly leaving office can we begin to right the wrongs his actions have brought upon Hood River.
Brian Robb
Hood River
Support our mayor
When I was on City Council, I was often frustrated that no one showed up to urge us to vote yes. The room would fill with a vocal minority of folks who objected to a proposed action; that is happening now.
I believe Mayor Arthur Babitz has generously given huge effort and skill to our city and we citizens have benefited enormously from this. If you don't like your elected representative, then vote for the other guy. Arthur ran unopposed seven months ago; where was the vehement anger then?
I am hugely grateful to the mayor and council for fixing the city's finances, eliminating the budget deficit, quietly soldiering away for all of our benefit.
Please do not be deluded by the voices of the few into believing that the civic duty at this point is to support a recall effort. We should let the council do the job we elected them for, including managing personnel issues.
Paul Blackburn
Hood River
Big heart
Clara Rice was recently featured in a Slice of Local Life article. There is more about Clara that people should know:
At this week's county fair, she heard about a young father of an infant, a 4- and a 6-year-old who had just been notified that he has a terminal disease and only a short time left. All he wanted to do was take his kids to the fair one more time. Clara made sure that their day was a great one, providing a cart for the day, unlimited rides and all the trimmings.
There was also a young girl visiting from Spain who had never ridden a horse before. With help from Craig Ortega, she participated in the Team Sorting events. Clara made sure her day was topped off by providing a beautiful ribbon for Most Improved, which the girl wore everywhere for the rest of the day.
Clara is a driving force behind our top-notch county fair each year. People should know that she does it with a big heart.
Marg Guth
Hood River