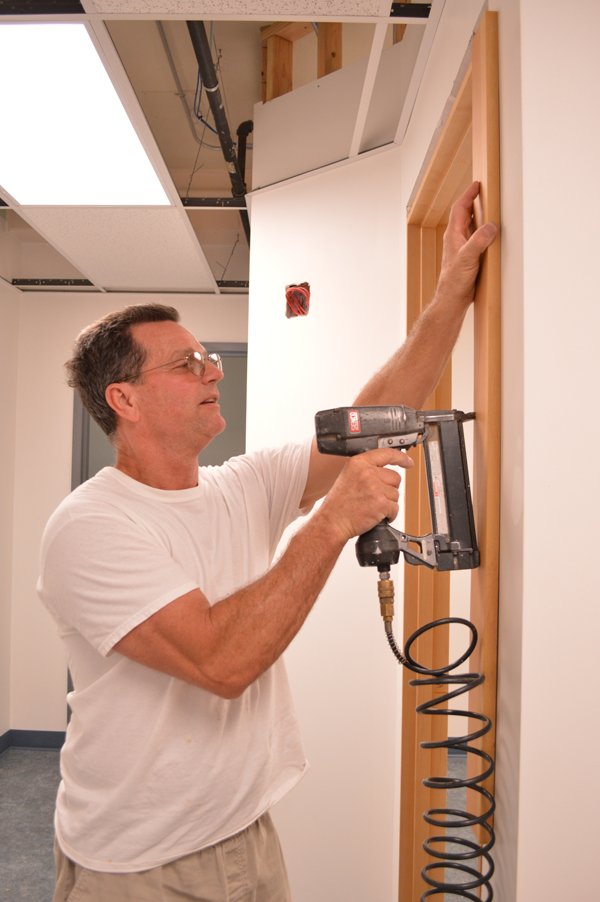 For people seeking healthcare services in Odell and Cascade Locks, there are few to no options that don't involve driving to Hood River or Stevenson.
However, two part-time healthcare facilities scheduled to open next month in Odell and Cascade Locks will go a long way toward addressing the healthcare needs of people living in these underserved communities.
Hood River County Administrator David Meriwether said the Cascade Locks clinic, which will occupy part of the old Cascade Locks High School, and the Odell clinic, which will occupy a portion of Mid Valley Elementary School's cafeteria, will offer a variety of services, such as inoculations, mental health services, drug and alcohol counseling, family planning and health and nutrition counseling; though they will have limited hours.
"It won't be a full-time clinic," Meriwether said. "It would be open on a periodic basis; a couple days a week."
Staffing for the clinic will be split between the Hood River County Health Department and the Mid-Columbia Center for Living, with the possibility of other health service providers joining in the future.
To prepare for the arrival of the healthcare facilities, both schools underwent remodeling this past winter, which is currently nearing completion. Meriwether said the cost of the remodeling was paid for by $600,000 in federal appropriations that were awarded to the county years ago. The original plan was to construct a $1.2-million health clinic in Cascade Locks, anticipating the city of approximately 1,150 residents would swell by several thousand when a long-envisioned off-reservation casino and resort would finally be built on port lands. The controversial 690,000-square-foot casino and resort, which would be built by the Confederated Tribes of Warm Springs Indian Reservation, is in limbo since Gov. John Kitzhaber has refused to give his required approval of the project.
"Without the population increase, there was no point in building a facility of that size," Meriwether explained. "When it became obvious that, A: there was not going to be a gaming casino, and B: that time was running out on expending the funds, we decided to move forward with the project."
Heidi Ochsner, assistant to the county administrator, has been helping coordinate the project and said that "operation costs will be absorbed by each of the entities" that will be using the facility. On the Health Department side, which Ochsner said will charge services on a sliding scale based on a patient's income, the facility will be staffed by school nurses who are already on site to serve students. Ochsner also said the county is "currently working out arrangements" with the Hood River County School District, which owns both buildings. Cascade Locks High School was closed in 2009 due to poor enrollment forecasts and Ochsner noted the Cascade Locks Branch of the Hood River County Library is also planning on moving into the facility within the next year.
Although an official date has not been announced yet, both the Odell and the Cascade Locks facility are planned to have grand openings within the next few weeks.