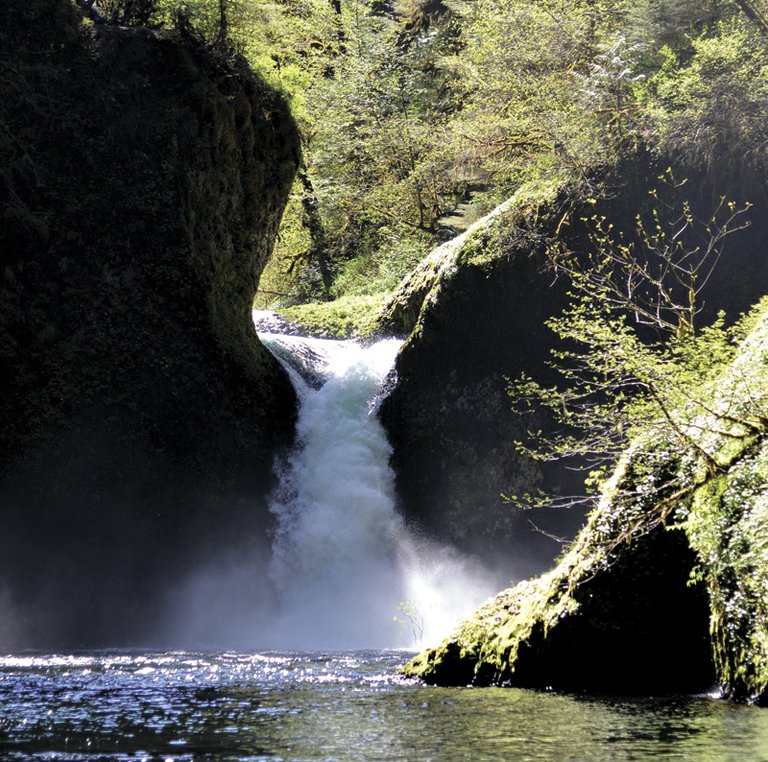 Punch Bowl Falls, a lush, dramatic and inviting forest-encased waterfall on Eagle Creek, enticed four cliff jumpers into its cool waters on June 2 and claimed the life of one man, leaving three others injured.
Five friends took the Eagle Creek trail for a late spring hiking adventure: four made it home, but Jason Endicott, 25, of Cincinnati, Ohio, did not. His remains were recovered by search teams on June 3.
At about 5 p.m. Sunday, the Hood River County Sheriff's Office received a report of multiple men injured at the falls.
A team of 22 local rescue personnel arrived on the scene within minutes of the emergency call; initiated by two of the hikers in the group who had raced down the trail after the ill-fated jump to phone for help.
The names of Endicott's hiking partners have not been released.
What is known is that four of the men made the jump into the pool below the falls from a natural platform on the eastern cliff above. The water was estimated to be between 40 and 45 degrees.
Two of the men suffered minor injuries from the jump; a third was more seriously injured: He was rescued using rope crews and carried out by emergency personnel.
As darkness fell, emergency response teams suspended recovery operations for Endicott's body at 9 p.m. to prevent further risk to rescue personnel.
Cascade Locks Fire and Rescue along with the Hood River County Sheriff's Office initially responded to the location.
Rescue personnel from the Crag Rats and Multnomah County Rural Fire District 14 also assisted.
Crews from the Hood River County Sheriff's Office, Multnomah County Sheriff's Office Dive Team, Crag Rats and West Side Fire Department completed recovery of Endicott's remains on Monday.
According to Hood River County Sheriff Matt English, Endicott's body was found in the waters below the cliff where he jumped, at a depth of about 12 feet.
The exact cause of death is not yet known.
English urges people not to make jumps or dives into waterfalls: "This action is extremely dangerous and routinely results in injuries."
This was the second incident involving an injury at Punch Bowl Falls during the same weekend.
A sign at the trail head warns that cliff jumping into the pool is illegal and may result in a $300 fine.