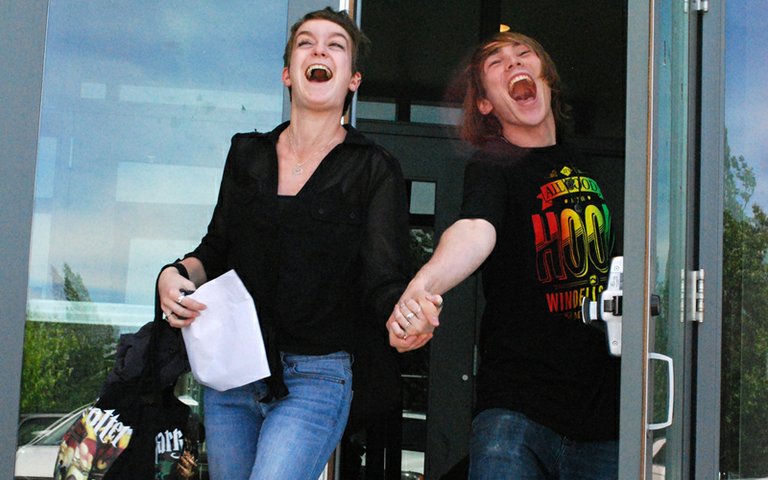 This is a big week for hundreds of local students, as the Class of 2013 receives diplomas in commencement ceremonies at Hood River Valley High School (7:30 p.m. Friday) and Horizon Christian School (Saturday at 2 p.m.) in the Mark Boyden Gymnasium.
HRVHS valedictorians are David Brunk, Gabby Dittenhoffer, Elizabeth Gobbo, Brenden Kerr, Luke Kopecky, Maddie McLean, Connor Normand, Sophie Oswald, Lilly Paul and Levi Roeseler.
For Horizon, Kasia Nielsen is valedictorian and James Rovianek is salutatorian.
One door closes, another opens: Celebrating the start of new chapters are HRVHS seniors Lauren Gray and Noa Edwards, right, and Murphy Jackson.