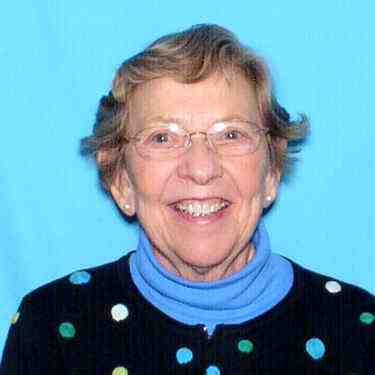 Update 10:40 a.m.: Patricia Pattinson has been located unharmed, according to Sheriff Matt English. A team of 30 search and rescue volunteers worked through the night before she was found in a brushy area on the eastside of the Indian Creek Trail below Wilson Park. With the aerial reconnaissance help of retired Sheriff Joe Wampler and his search plane assistant Grant Porter, Pattinson was spotted and then located by ground crews close to 10:30 a.m. She was returned in good condition to her home and family. The Sheriff's department was assisted by Hood River Fire and EMS, the Crag Rats and members of the Hood River Rotary.
Earlier information:
Local authorities are searching for an 80-year-old woman with memory impairment who walked away from her Hood River home Wednesday night or Thursday morning.
Patricia Pattison was last seen at 10:30 p.m. Wednesday by her husband. He notified police, and the search started at 2:20 a.m., according to Sheriff Matt English.
Patricia Pattison is described as five-foot-three, 125 pounds, and was wearing a light blue full length nightgown.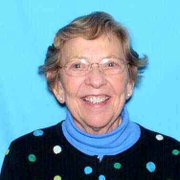 She is not wearing her glasses.
Anyone with information to help in finding Patricia Pattison should call 541-386-2711.
Patricia Pattison lives on Avalon Drive overlooking Indian Creek Golf Course. English said deputies, police, and Crag Rats are searching on the ground in her neighborhood north of Broken Tee Drive, on the golf course, and in the Indian Creek ravine. An aerial search was started after daylight, but was limited by the morning rain.
Hood River County Sheriff's office release below:
HOOD RIVER, ORE. - The Hood River County Sheriff's Office is currently conducting a Search and Rescue Operation on the Westside of Hood River near the Indian Creek Golf Course for a missing elderly woman.
About 2:30 a.m., the Sheriff's Office was notified that eighty (80) year old Patricia Pattison had walked away from her Avalon Drive residence sometime between 10:30 p.m. and midnight. Family searched the area without success before contacting the Sheriff's Office. Local law enforcement and fire personnel searched the area throughout the night. Early this morning, ground crews began searching the area and an air search operation was initiated.
Pattison is described as 5'3" tall, 120 lbs. She has blond hair and blue eyes. She was dressed in a light blue, full length nightgown. Mrs. Pattison was believed to not be wearing her eyeglasses when she left the residence. Pattison suffers from dementia and may be suspicious of people or attempt to hide if confronted. The public is asked to contact the Hood River County Sheriff's Office immediately at 541 386-2711 if Pattison is spotted or they have information regarding her whereabouts.