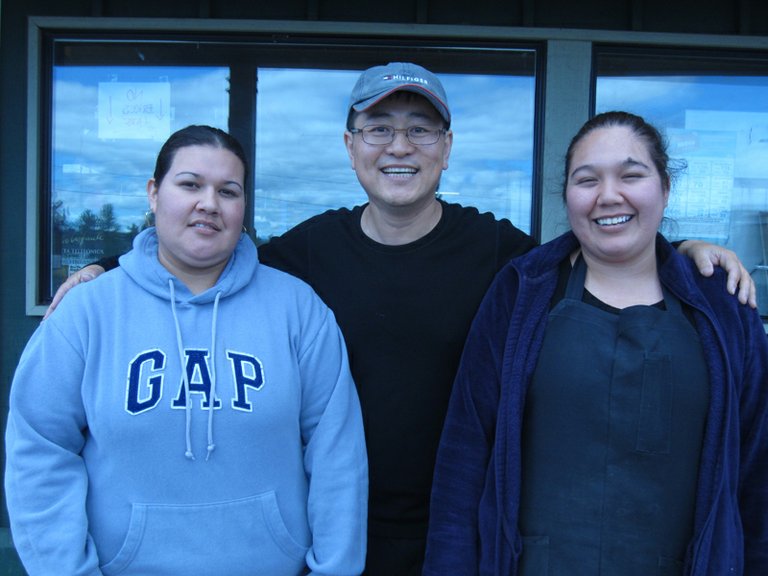 Yong Cho has been commuting from Portland to Mid Valley Market, the store he purchased in Odell from John and Kathie Alley in 2007, for the last six years. He makes a 180-mile round trip every day, taking only one day off per month—if that.
Speaking with Cho, it's clear that he loves the Odell community. Everything he does at the store, he does with the people of Odell in mind.
Cho and his family—wife Mikyong and sons Simon and Joseph—are originally from South Korea. They came to the United States in 2006 to give Simon and Joseph better educational opportunities, as well as to give them a broader world experience.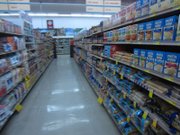 There's a tradition in South Korea, said Cho — although he's not sure if it's a good one — of mothers and their children going abroad for greater educational opportunities while the fathers stay in Korea to work. Because 50 million people are packed into a country roughly a third of the size of Oregon, he said, education is highly competitive.
"There's a lot of competition, so people want to go overseas," he said, noting that as many as 50,000 Korean families are abroad at any given time, with the most popular destinations being Canada, the United States, Japan and China.
Mikyong and the boys moved to Australia in 2003. In November 2006, the family moved together, this time settling in United States, in the Portland area.
Simon and Joseph have Korean names, said Cho, but when the family moved to the United States, he chose new, American names from the Bible to reflect his family's Christian roots.
In 2007, Cho learned of the opportunity to purchase Mid Valley Market from a realtor. His interest was a practical one: The boys have school visas and could therefore stay in the country, but he and Mikyong only had travel visas. In order to stay with his children, they needed to make a permanent business investment. He took over ownership of the market on June 28, 2007. His family has remained in the Portland area because he didn't want to disrupt his sons' lives with another move.
While his interest in the store began as a practical matter, it has blossomed into a true appreciation for the Mid Valley area. "Everybody is very friendly," Cho said. "Because I love this community, I want to be here everyday."
Joseph graduated from high school on June 13 and will continue his studies at the University of Oregon, where he will join Simon. Cho and his wife are currently working with a realtor to make a permanent move to the Hood River valley.
But until that happens, Cho will make his daily commute. "I love this community," he said. "It's a good community, and helpful. That's why I'm here everyday from Portland."
Cho received a warm welcome after purchasing the store, he said, which he greatly appreciates. "I was a strange person, I came from Asia," he explained. "But they welcomed me and support me." Customers could go to a big box store, he said, but they don't — and he is thankful of that support, which is why he works so hard at giving back to the community and making products available.
He has four goals when he comes in each morning, all of which revolve around his love for the Mid Valley region.
The first is to make the store the best it can be for the people who live here. "People want a good product at a low price and a friendly relationship," Cho said. Part of his job is to simply meet his customers, say hello and be welcoming.
The second is a commitment to his employees. Cho employs 13 people in the winter months, and 16 in the summertime. He also has a disabled employee, who goes by the name 'JB,' who has worked at Mid Valley Market since May 1990.
Because there are not a lot of job opportunities in rural communities, Cho wants to keep the jobs available at Mid Valley Market. "To do that, I want to grow the store," he said. "If the store decreases, the employees will have to go. So I want to increase it, to keep their jobs."
His third goal is to be a contributing member to the Mid Valley community. He donates to the schools and the annual Hood River County Fair, as well as supports baseball and bowling teams.
And lastly, Cho wants to give Odell residents the same shopping advantages they'd get in an urban area. He stocks all manner of items, and prices his products so people can afford to buy them.
The Alleys', former Mid Valley Market owners, created a positive image for the store in the community, he said, and Cho has worked hard to maintain that image in his six years of operation.
"I'm proud because everyone loves Mid Valley Market. I want to keep the store that way."