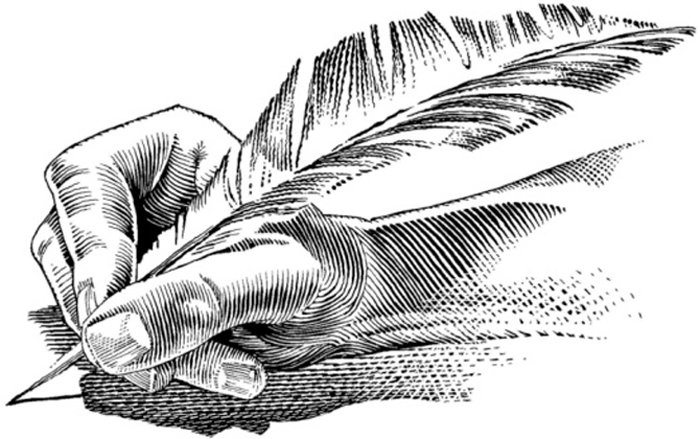 Volunteers needed
I have been a volunteer at the Hood River Warming Shelter for the past three to four years. (I don't know exactly; time flies when you're having fun.) It saddens me that this year we have not had enough volunteers to keep our shelter open every night.
While this might not seem like a big deal to some, I ask you to try sleeping outside in the below freezing temperatures, with wind, rain or snow, and see if that changes your mind!
Our shelter is open only 120 days a year, from Dec. 2 to March 31. It only takes two people per shift, and the shifts are only five or six hours long. It amazes me that our great community can't fill a couple shifts per night.
While I don't want to seem as if I'm complaining, some of us even volunteer multiple times per week. To the contrary, I love to know that I am helping our guests and community. In fact, I hate it when I can't fill an open shift because I have to work.
It would be great if our shelter had more support from the community, and those of us who volunteer multiple times a week could get a break now and then.
While a lot of people think the shelter is just for drunks and miscreants, I would like to inform you that that is wrong. We have had families with babies, grade school-aged children, teens, people passing through town who ran out of gas, and, sadly enough, lifelong residents of Hood River using our shelter.
Granted, not everyone staying there is perfect, but then again, no one reading this letter is either. So please show some compassion for the homeless in our community and volunteer your time. While it is fabulous that people donate money to keep our shelter open, money means little without volunteers.
For more information about the Hood River Warming Shelter, please visit our website at www.hoodrivercares.org.
Valori Worth
Hood River
Stop pipeline project
TransCanada oil company's Keystone XL pipeline is not intended to supply refined products to the U.S. The sole purpose of transporting Canadian tar sands crude to U.S. refineries in Gulf Coast states, where there are oil export terminals, is just that — to export. Very little, if any, refined product will inter the U.S. market.
Will it lower the price of gasoline at U.S. pumps? Not on your life. It is predicted it will raise prices in the Midwest because less Canadian oil will be available to refineries in this region. There are eight refineries in six Midwestern states. Few, if any, have large-capacity export facilities nearby.
The U.S. oil industry is exporting U.S. oil. The year 2011 was the first time since 1949 the U.S. exported more oil products than it imported. Exports only increased further in 2012. What is one of the countries buying U.S. gas and diesel? Canada.
We do not need this environmentally dangerous pipeline. According to TransCanada, "When completed, the Keystone Pipeline System is expected to provide 5 percent of current U.S. petroleum-consumption needs." But, of course, they do not intend to sell refined product in the U.S.
What about the jobs its construction will bring? The 20,000 figure proponents like to quote, (i.e.) Fox News and Greg Walden, is a fallacy. The true figure is less than 5,000.
Please take time to write to President Obama and our representatives and require the Keystone XL pipeline project be stopped.
Gary Fields
Hood River
Keep school yard clean
Dear dog owners: Can you please clean up after your dog before you leave the school yard at May Street School? Since the beginning of the year I myself have stepped in five piles of dog poop and trust me, it's not a fun experience!
Kids my age love to play kickball and roll around in the field/grass. Sometimes they get poop on them from the ground. Then they track it into the school and everyone has got to smell it. And it's not very pleasant.
There are dog poop bags on the fence so you can clean the poop up.
Thank you!
Eric Decker
May Street School
Hood River
'Three-and-a-Half Wishes'
I have been teaching at Hood River Middle School for 30 years now and I have never seen the middle school students perform a more professional and polished musical as Mark Steighner's "Three-and-a-Half Wishes."
The various strains of flu that are going around the valley this winter are extreme and have hit the cast very hard. They were forced to cancel three performances this past weekend. But luckily you will have one last chance to enjoy "Three-and-a-Half Wishes" on Tuesday, March 5, at 7 p.m. in the HRMS auditorium. You will not be disappointed.
Jack Sprague
Hood River Middle School
Hood River
Not always black or white
First off, I would like to thank the many friends of our family who took the time to send the family and the court dozens of letters of support and encouragement for our sister Jennifer Bailey.
Obviously you know Jen well enough to know there just had to be some underlying issues/reasons that led her to make the pour choices that she did and consequently take money from the Hood River Little League, an organization which she truly loves, and spent many years of honest and dedicated service to.
I have learned you just can't label someone bad or good, and not everything is black or white. Here is an honest-to-goodness good person. Never any trouble her whole life. She has strived to be a good daughter, sister, wife, mother, employee, etc., and she has.
So what happened? Think about it; something deep had to have set this off. It wasn't because of a "want or need."
As I listened to the DA read the two letters sent to the court, one totally thrashing her, it compelled me to write this. I can understand your sense of betrayal and anger, but although your harsh words and very vicious personal attack may have made you feel better, it probably set back some of the progress she has made.
She knows she did wrong and is truly genuinely sorry and intends to make things right as you would expect her to do.
People deserve a second chance. All we ask is that you don't judge Jennifer too harshly. That one terrible mistake she made while not in her right mind, should not define the person that she is. It certainly does not reflect the person that she is.
Thank you for your time — on behalf of the Moore family.
Cheryl Moore
Hood River
Respect opinions
In Wednesday's edition there was a letter titled "Willful ignorance." Apparently the writer was trying to make the point about global warming, that if the people that disagreed (with him) then that makes them guilty of "willful ignorance."
"Willful ignorance" is defined (in Urban Dictionary) as "The practice or act of intentional and blatant avoidance, disregard or disagreement with facts, empirical evidence and well-founded arguments to forward a hidden agenda."

The definition further states, "The practice is most commonly found in the political ideologies of 'Liberal American Politicians.' Their words, not mine.
Now two people can view or hear the same set of facts or arguments and come away with totally diverse opinions or conclusions without it being called "willful ignorance." The writer is entitled to his opinions and I respect that, and I am entitled to a different opinion or conclusion and I hope he can respect that as well.
As to the "global warming or climate change" debate, there are experts on both sides of the issue. An article appeared in (a recent) Capital Press about a highly respected climatologist and when asked about climate change indicated that he thought that most likely it was primarily caused by recent sun spot activity coupled with the shifting of the earth's plates. The climate is changing and I think we would all agree to that. But I think the jury is out and whether we can do anything about it.
Everyone is entitled to their opinions. This is not "willful ignorance" if someone does not share the same views or opinions. I believe we should be respectful as to the other guy's opinion.
As for the letter signed by 17 to Obama and their concern for the planet, it would probably have been more productive and actually achieved something more beneficial had we all gone out and planted trees in our yards. Sending anything to D.C. is a waste of a good stamp!
Phil Lane
Parkdale