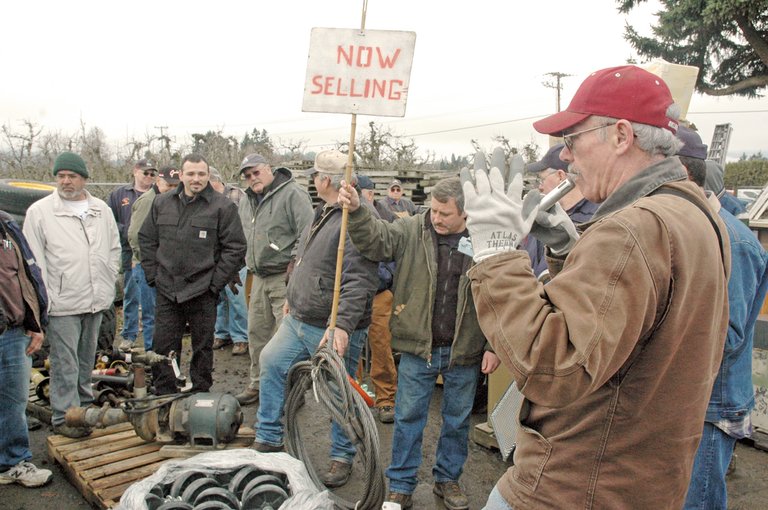 The 49th annual Pine Grove Fire Department auction on Saturday "went real smooth," chairman Mike Frahm said. "We had a good year. It was good crowd, about normal, but it stayed longer.
"We just got better stuff this year," he said.
As further indication, the dumpster donated by Hood River Garbage dumpster "barely had anything in it.
"We had a lot of help this year," Frahm said. "Odell helped, and we got things loaded out great, and we were through fairly early, at 7:15 p.m."
He added, "We want to thank the people for supporting the auction, and we're looking forward to our 50th."
At press time, the auction committee was still figuring the dollar amount raised.
The auction was part fundraiser, part social gathering as old friends gathered over coffee and pie or cinnamon rolls baked by volunteers. Some people took advantage of good deals on donated clothing in the auxiliary rummage sale.
Attendance was estimated at more than 400 people; cars were parked all along Van Horn Drive as far as the railroad tracks, and along Highway 35 for several hundred yards in both directions.