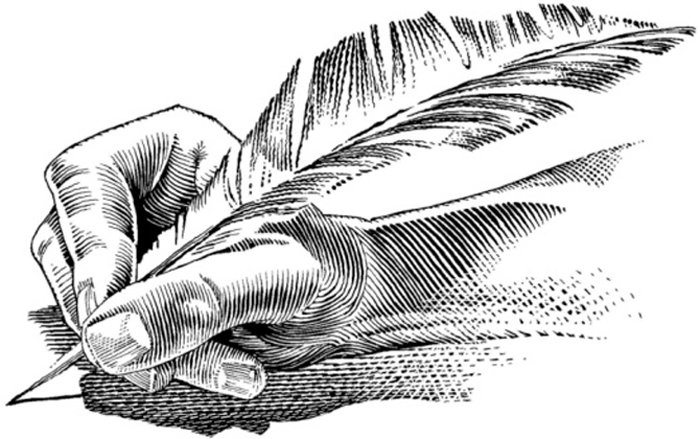 Making a connection
I was recently at a community event at Mt. Hood Winery with my 4-year-old daughter. A woman approached us and bent down to my little girl and introduced herself and said "I am the grandma that rides the big bike in the Fourth of July parade."
My daughter's eyes got big because she knew exactly what she was talking about. Ruth continued and said "I hope that you can do fun things like that when you get older." It meant so much to both of us.
Thank you, Ruth Blackburn; you are a beautiful woman and an inspiration. Your simple sharing meant so much more. We look forward to seeing you in the Fourth of July parade this year.
Nancy Carlson
Parkdale
Free biased speech
I couldn't agree more with Mr. Davis (March 6 letters, "Free speech reigns at Fox") regarding his concern that the Obama administration attempted to discredit Bob Woodward's reputation as an excellent reporter. Politics and the media should be separate for many reasons. We all know this is never going to happen.
I also agree strongly with Mr. Davis that the majority of the media is very liberal and continues to support Democrats overwhelmingly over Republicans in many situations. It is refreshing to know that even-keeled reporters like Bob Woodward are doing their jobs as expected.
The idea that Fox News serves as our one unbiased news source which reports both sides of an issue is simply preposterous. There is a big difference between reporting both sides of an issue and the other side of an issue. We already know which side the liberal media reports. Fox clearly resides on the other side.
Viewers who truly believe they are getting equal reporting on Fox are just as misled as those who watch CBS or ABC and believe the same. I would love to watch Fox to learn what I cannot from the major networks. My personal problem is that Fox uses experts like Newt Gingrich.
Mr. Gingrich, who admittedly had several extra-marital affairs, had the audacity to question the war hero Chuck Hagel's integrity. Come on now. How does that give Fox News any credibility? Before that it was Sarah Palin and her big talk. Even the GOP has dumped her because her opinions were forcing rational people away.
Help me watch Fox News, Mr. Davis. Help them gain credibility in my eyes so I don't feel snowed when I watch them release a story.
Steve Kaplan
Hood River
Win-Win
The Fair Minimum Wage Act, sponsored by Sen. Tom Harkin, D-Iowa, chair of the Health, Education, Labor and Pensions Committee in the Senate, and Rep. George Miller, D-Calif., ranking member of the House Committee on Education and the Workforce, would raise the federal minimum wage to $10.10 by 2015, and tie it to the inflation rate each year thereafter. This would help raise many workers out of poverty and is only fair. But it would also help the general economy.
What we need to recognize is that both producers and consumers are vital for the economy. Without adequate pay, workers (consumers) cannot afford the products that they help create. More pay equals more consumption equals more demand for products equals more work equals a healthy economy. It's a win/win.
Look up The Fair Minimum Wage Act on Google, then write or call your representatives and ask them to vote for it.
Anne Vance
Hood River