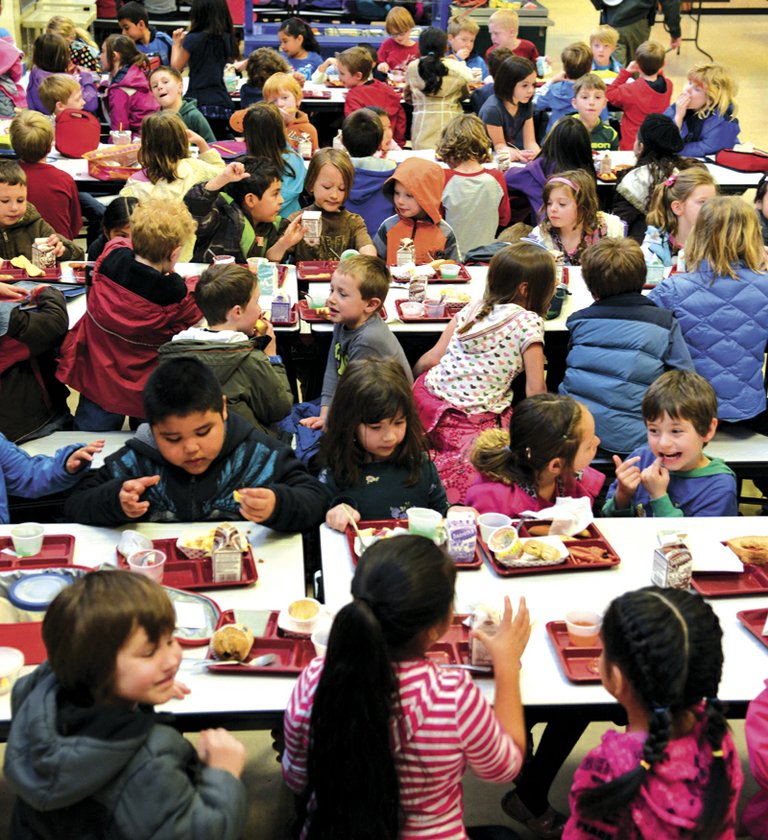 What would be the best way to deal with the problem of overcrowding in some schools and under-enrollment in others?
On Monday and Wednesday of next week, community members will have a chance to hear the results of a months-long study of building capacity and student enrollment, some possible options for fixing it, and then have a chance to weigh in on the subject.
Hood River County District Supt. Charlie Beck gave the school board a preview of his presentation Wednesday evening at the board's regular meeting.
Public forums
March 18, 6:30 p.m. at Wy'east Middle School's Performing Arts Center and March 20, 6:30 p.m. at Hood River Middle School's auditorium
"This is the intense work of a number of very dedicated people, so I hope you appreciate the work that's gone into it," he said.
Since December, a 12-member committee made up of six school principals and six district administration employees has been looking at enrollment data, growth projections, transportation routes and current district boundaries, and has done a complete analysis of district and school capacity and optimal capacity.
The group has been focusing mostly on the imbalances of enrollment between May Street Westside elementary schools, Mid Valley and Parkdale elementary schools and Hood River and Wy'east middle schools.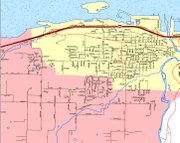 One of the slides in the presentation to be shown next week contains a chart showing each of those schools' state capacity for number of students, current enrollment, the number of students suggested as a optimal enrollment, and a the number of students to adjust up or down to reach that magic number.
"You can see that May Street is over their optimal enrollment; Westside is under their optimal enrollment; Mid Valley is over; Parkdale is under; Hood River Middle School is over, Wy'east is slightly under, and Cascade Locks is way under," Beck said.
So far the more crowded schools have been managing by eating lunch in shifts and other creative measures, but the problem is, things are only likely to get worse. In consulting with the city and county planning departments, the committee has found that projected growth is mostly within the boundaries of the already-overcrowded schools.
"With the current boundaries in place, if we do nothing, May Street is going to continue to grow and get more and more over capacity than it is now," Beck said. "Westside is going to continue to get smaller; it's under capacity now and will continue to get farther and farther under capacity.
"Hood River Middle School is projected to have a small drop and then be on another continuing rise," he said, explaining that the expected drop is based on the grades preceding. "Enrollment at Parkdale is under capacity and trending down. Enrollment at Mid Valley is slightly over capacity and trending up. Wy'east Middle School will continue to shrink over the course of the next five years."
The committee has come up with several options to consider — each with varying degrees of likelihood of balancing numbers in any sustainable way — including a couple of possible boundary adjustments.
Option 1
"The most significant boundary adjustment we looked at would move 114 students from May Street to Westside, 62 students from Westside to Mid Valley, 55 students from Hood River Middle School to Wy'east and 67 students from Mid Valley to Parkdale," Beck said.
"In general what it's doing is taking everything west of Rand Street down to the river, which is currently in the May Street attendance area, and moving it to the Westside attendance area," he said. "It is taking the students that are in the area between Portland Way and Barrett Drive and moving them from the Westside neighborhood to the Mid Valley neighborhood."
Middle school students who live in that area would also move from HRMS to Wy'east Middle School, he said.
Shifting boundaries in the Mid Valley Elementary area would take all of the students who live south of the school and send them to Parkdale Elementary.
"Again, this is the most significant boundary change that would put the people where we need them most," Beck said.
With Option 1 in place, he said, May Street would be brought under capacity and would remain there a while before edging back up; Westside would come nearer capacity, and continue along that path.
"The one thing that happens with Option 1 is that most of the area that the county and city predict that will be growing would move from May Street to Westside," he said. "That includes the area on the west end of May Street both to the north and the south — kind of in the 30th Street area.
"So if that growth does happen, it will happen in a school that has some capacity to handle it," Beck said.
Option 1 would be expected to cause Hood River Middle School to fall below the optimal level, then slowly move back up; according to the study it would likely reach the optimal level of enrollment within five years. Wy'east would still be below capacity but would be much closer; Mid Valley would continue to be over capacity, but not by as much, and Parkdale would grow significantly at first and then maintain at still below, but closer to, capacity.
Option 2
Option 2 would have a more minimal boundary adjustment for the elementary schools that would move 69 students from May Street to Westside and 24 from Mid Valley to Parkdale.
"That takes the students from Rand Street west, but leaves the students down in the Cascade Avenue area at May Street," Beck said. The Mid Valley boundary would affect students living west of Mid Valley, but not ones living directly across the street to the south.
Beck said that enrollment projections with Option 2 would be that May Street would fall below its optimal enrollment but would edge back up fairly quickly; Westside would end up close to optimal enrollment but would continue to fall; Mid Valley would get closer to optimal enrollment and Parkdale would have more students but would still be below capacity.
"That (option) does nothing for the middle schools," he said.
Option 3
Option 3 would be to return all of the Westside students who are currently on transfers to May Street back to Westside.
"That would mean moving 50 students who are currently on boundary waivers from May Street back to Westside," Beck said. "May Street would drop significantly, but again would climb quickly, because we haven't done anything with attendance area. Westside would climb quickly and then continue that trend toward lower enrollment."
Option 4
"We've talked about the possibility of balancing enrollment (between May Street and Westside) by creating one school as a K-2 and one as a 3-5," Beck said. "There's some interesting data around that.
"What that does is pretty well balance enrollment across our buildings," he said. "The other thing that it does is give the district the ability to balance classes across a grade level with all of the students, so you don't end up with big third-grade classes at one school and little third-grade classes at the other school.
"It's a radical concept, but one we thought we had to explore," Beck said. "You'll notice we haven't indicated which school would be a K-2 and which school would be a 3-5; that would be yet to come. It does solve some problems; it does create some problems. We thought we needed to investigate every possibility that's out there, and even in the committee this causes lots of conversation."
Option 5
So far most of the options have dealt with the elementary schools; Option 5 addresses the middle school enrollment imbalance.
This option would have the same middle school boundaries as Option 1 without the elementary schools changing. The middle school shift would follow the Option 1 Westside-to-Mid Valley shift.
Option 6
"We have a late comer to the conversation, posed by a board member, and that is to offer open enrollment in the district to people who would choose to take their kids from Mid Valley or Westside or May Street to Parkdale or Cascade Locks," Beck said, "and help them with the transportation to make that happen.
"We have no numbers for that because we have no idea how many people would be willing to take their kids and transfer to one of the buildings that has capacity, but I think it needs to be part of the conversation," he said.
Community forums
Beck said that the community forums will start with the slide show presentation, and then the audience will be divided between the 12 members of the committee for break-out sessions, where they will have a chance to have questions answered by the committee members and provide feedback.
A couple of the committee members are Spanish-speakers so will be able to conduct break-out sessions in Spanish, he said, and the district will use its Spanish translation devices in the general session.
"We will come back together as a committee and look at the feedback from all of those meetings, those break-out sessions, and hopefully, come to you in April prepared to make a recommendation," Beck told the school board.
n
The first boundary forum will be held Monday, March 18 at 6:30 p.m. at Wy'east Middle School's Performing Arts Center; the second will be held Wednesday, March 20, 6:30 p.m. at Hood River Middle School's auditorium.